Art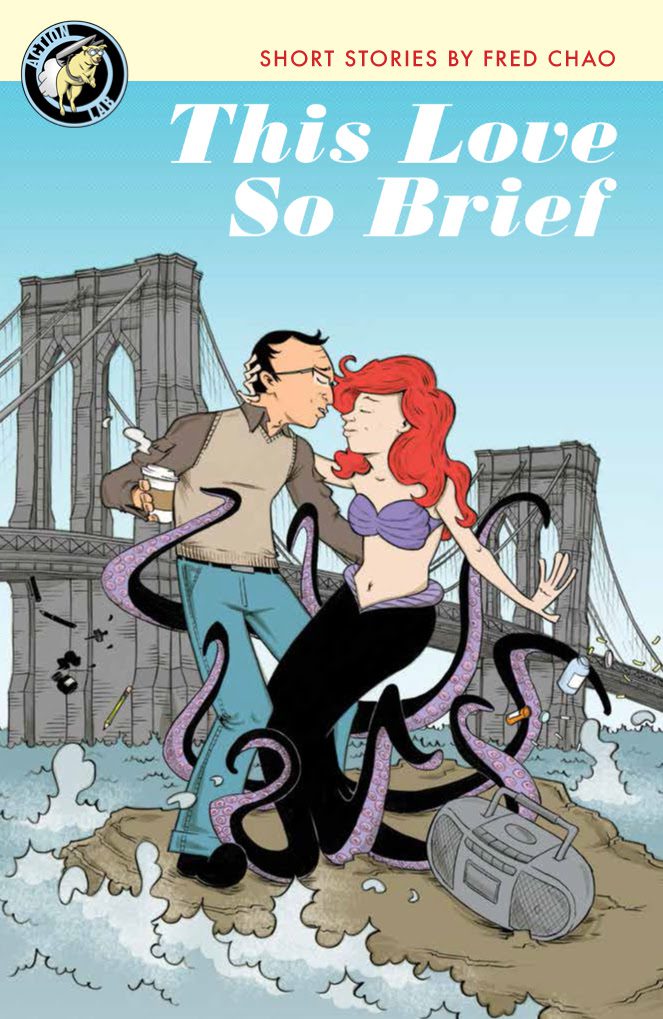 This Love So Brief Review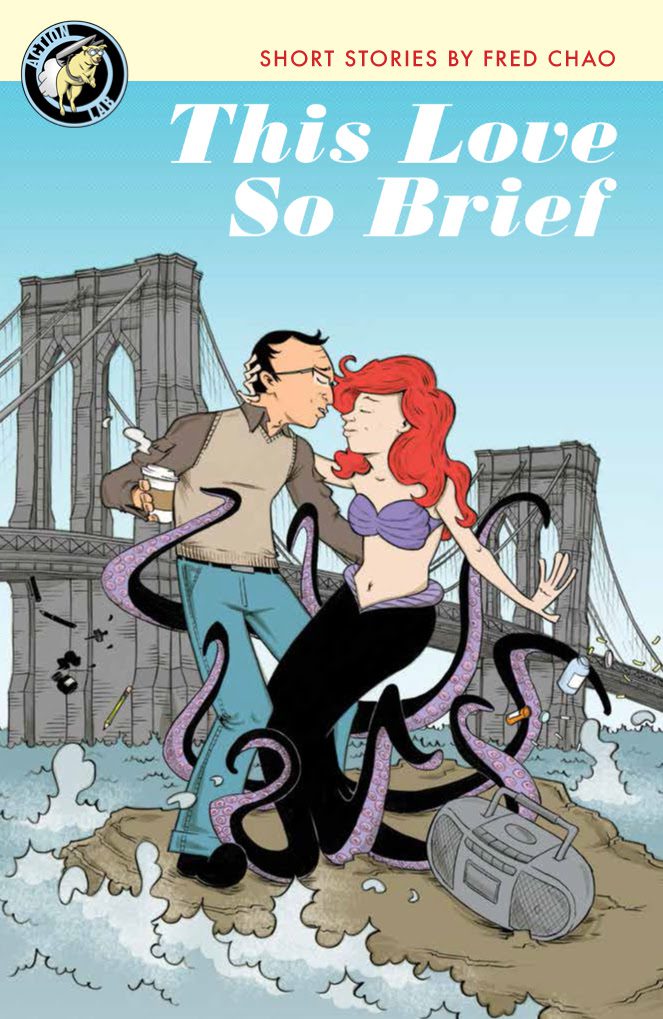 By Kevin Hoskinson
From Action Lab comics comes "This Love So Brief," a collection of personal stories by comic book artist and writer, Fred Chao.
Originally from the California Bay Area, Fred had had his ups and downs, especially when it came to his career and relationships. His whole life he wanted to be a comic book artist, but he soon comes to the realization (like a lot of artists do), that being an artist doesn't pay the bills. He is forced to find a career to pay the bills, while also being able to do what he loves. On top of that, he is a hopeless romantic who finally meets the girl of his dreams, but things don't go exactly as planned. Also, like most people, he struggles to find a place where he belongs. From the Bay area to Brooklyn, he can't seem to figure out where that place is. The world keeps piling on, and even though his fit's of Epilepsy, he still manages to survive.
This is Fred's life in short stories.
A one-shot comic, "This Love So Brief" is a smart, funny and very small story, but one that leaves a significant impact. There doesn't seem to be a lot that writer Fred Chao isn't willing to write about. He is candidly open in his depictions of heartache, regrets, and fear. The heartache of losing the one you love. The regrets of not saying what you should have said, or done, at the time. The fear of the unknown, the fear of not being able to do what you love for a living. It's all here. But this is not a tragedy. It's a hilarious book, with witty dialogue and fantastic writing. Chao's skills as a writer are undeniable; he's so good at telling you everything you need to know in a precise and concise way.
Not only is Chao a great writer, but his artwork is also beautifully done. It's simple, no color to speak of, just black, white and shades of grey. Much like his writing, the artwork tells you everything you need to know with as much, or as little, detail needed to tell the story. It's incredibly effective, and the whole book flows together perfectly.
"This Love So Brief" is an incredible, one of a kind, relatable work of art. Although Fred's life and experiences are unique, it's not hard to find the similarities in our own lives. If you want to read something a bit different that's also full of heart and humor; I can't recommend this book enough. Don't hesitate to check it out.
Rating: 8.5 out of 10
Kevin Hoskinson is a writer with a deep seeded love for movies, comic books, television and the paranormal. From humble beginnings working the box office at his local movie theater, he's worked his way to becoming a humble family man and professional bug exterminator. Growing up, he wanted to become an astronaut, a Ghostbuster, a dinosaur and a Disney animator before he found his passion for writing as a teen. He studied film at Los Angeles Valley College with an emphasis on screen writing and film criticism. He currently lives in Portland Oregon with his wife and two kids. You can follow him on Facebook, Twitter @Kevin_Hoskinson and Instagram @kevinhoskinson.