Art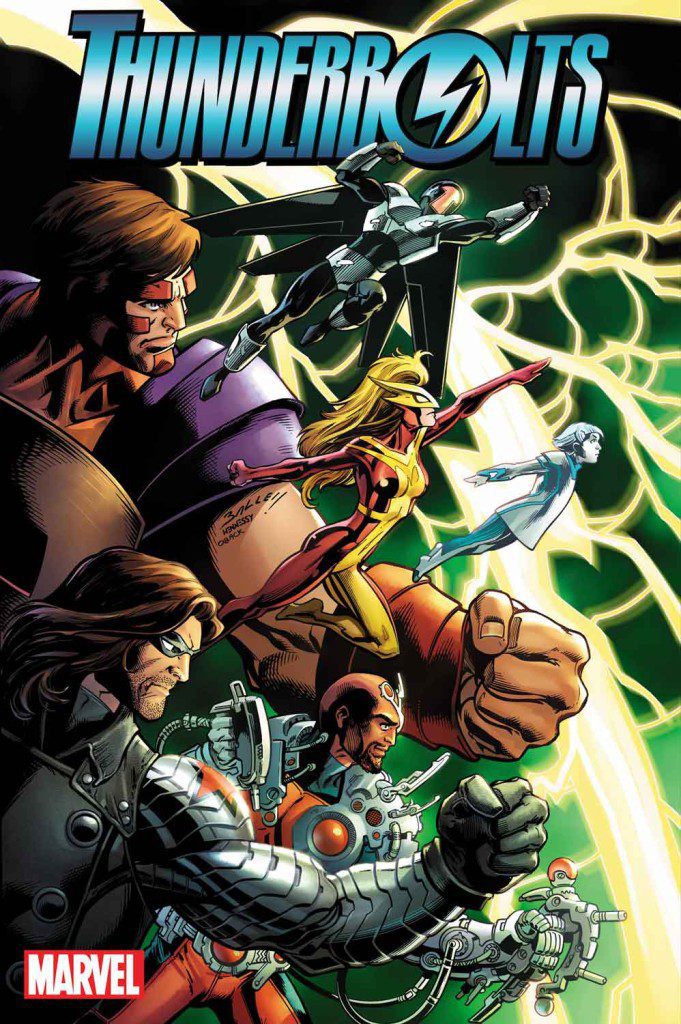 Thunderbolts #1 Review
Justice, like lightning, strikes again with the return of the Thunderbolts
By Nolan P. Smith
I remember when the Thunderbolts were first introduced in 1997- it was in an issue of the Incredible Hulk, during a time when many of the heroes had "died" during an epic fight with Onslaught. In the wake of a world with no heroes, the Thunderbolts emerged. I thought then, "cool enough character designs, but how long will they last?" Later, we found out that the team is actually the Masters of Evil masquerading as heroes, and the name Thunderbolts became an icon in the Marvel Universe. Having been around for 19 years, I would say that they lasted a good bit of time.
Now, in 2016, we get the latest incarnation of the team, which has changed drastically throughout the years. This group is near identical to the original team, save for two main differences. Instead of the master strategist Baron Zemo/Citizen V in charge, the team is now lead by the Winter Soldier, following the events of Avengers: Stand Off, and Songbird is nowhere to be found. But how did this come about, and why is the team now following the former Bucky? Maybe because the all-powerful Kobik, a little girl who is actually the personification of the cosmic cube, is along for the ride as well.
Writer Jim Zub and artist Jon Malin bring back one of the greatest super teams of the 90's, and do so in grand fashion. Back to the fold are Techno, Atlas, Moonstone, and Mach-X. With this issue, we get a set up for what's to come, see the humble abode the team resides in, and the purpose of this team: that being to keep a watchful eye on S.H.I.E.L.D. after the debacle of Pleasant Hill. Of course, this mission is something Bucky's old friend Steve Rogers is left in the dark . Zub scribes an issue that feels like it belongs in the original run of Thunderbolts, which is literally capturing lightning in a bottle.
Malin's artwork feels like a throwback to the comics seen during the early years of Image Comics. It's full of energy, and he captures the classic look of these character while still managing to give the designs a 2016 upgrade. Thunderbolts was one of my favorite series when it was first released, so to see the book relaunched and under the creative work of Zub and Malin, I couldn't be happier. This issue ends on a shocking note, one that leaves us to wonder what exactly will happen with issue #2.
Rating: 8.5 out of 10.
This review was created in conjunction with QBC Toys and More, a local comic book and collectible shop located in Victorville, CA. Featuring new comic books every week, collectibles, action figures, original artwork, and more, QBC has something for the pop culture lover in us all. You can find them on Facebook at https://www.facebook.com/QBCToysandMore/.