Action Figures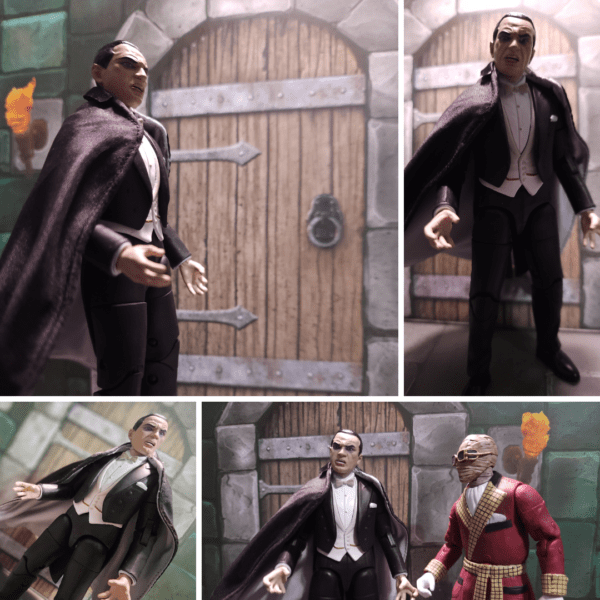 Action Figure Review: Bela Lugosi Dracula Deluxe Set
By Nolan P Smith
Editor
Jada Toys unleashed their Universal Monsters line, which included the storied Dracula, but they went one step further with this particular release. This iconic set immortalizes Bela Lugosi's portrayal of the dark one, and Jada Toys further cements its name in the action figure game.
When you think of actors who portrayed Dracula in films, Bela Lugosi is a lock for the first name that pops into your head. Jada Toys worked with the Lugosi Estate to make this figure based on the stage play a reality. From the packing to the amazingly articulated figure, I am thoroughly impressed. The closed-box coffin package is remarkable, especially with the drawer that slides out with all of the accessories. Upon opening the box, you get a very well-made interpretation of Dracula. With over 20 points of articulation, a soft goods cape, two head sculpts, three pairs of hands, and replica posters. The head and hands are super easy to swap out, which I am super thankful for. This isn't always the case with action figures, but Jada Toys makes it super easy to swap out.
The paint applications are spot on, and I love that the colors are done to the play version- it is not a version we often get as an action figure. This special edition is sold out at Jada Toys, but be on the lookout for more special editions and get yours before they sell out!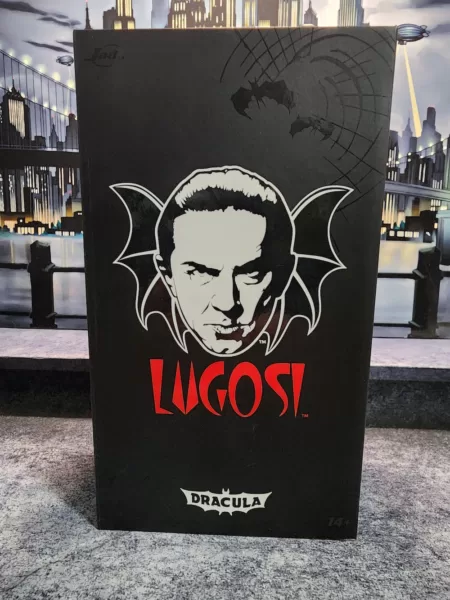 Rating: FIVE Pastrami Nations out of FIVE