Action Figures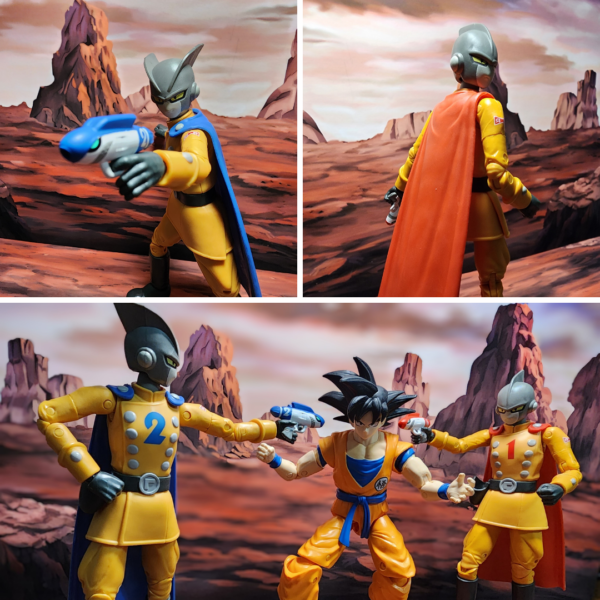 Action Figure Review: Dragon Ball Super Hero Gamma 1 & Gamma 2
By Nolan P Smith
Editor
Bandai Collectibles' Dragon Ball Dragon Stars line of action figures brings us all our favorite characters in a six-inch format, all at a reasonable price. Today, I'm here to give you the lowdown on the latest android duo that aims to challenge the Z fighters: Gamma 1 and Gamma 2.
Now, I have to admit when I first tried out the Dragon Stars line; I wasn't completely satisfied with the articulation and paint applications. However, as the line progressed, so did the overall quality. And with their latest release, Bandai Collectibles has indeed knocked it out of the park. Gamma 1 and Gamma 2 come packed with a Blaster each and multiple interchangeable hands. Let me tell you, these figures have exceeded my expectations in terms of quality.
Gamma 1 and Gamma 2 boast spot-on sculpts, impeccable paint applications, and impressive articulation. The range of poses you can achieve with these two is simply fantastic. Bandai Collectibles has gone the extra mile to ensure these androids capture the essence of their on-screen counterparts.
While the Dragon Stars line may not quite reach the level of the prestigious S.H. Figuarts line, they certainly stand tall as some of the finest six-inch action figures available at retail. Trust me when I say you won't regret adding these figures to your collection. So, grab them while they're still readily available before they become hard to find!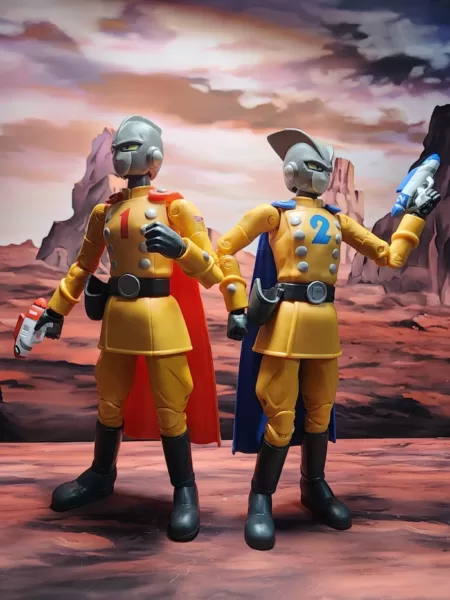 Rating: FIVE Pastrami Nations out of FIVE.
Nolan P. Smith is the Editor in Chief and Co-Founder of Pastrami Nation. For the past ten years, he has worked for various media outlets, from newsprint to the ever-evolving internet platform. Residing in Pinon Hills, CA, writing has always been a significant aspect of his life. A reporter, teacher, public relations specialist, and more, Smith takes the most pride in being a husband and a father. You can follow him on Twitter and Instagram at @pastramination.