Action Figures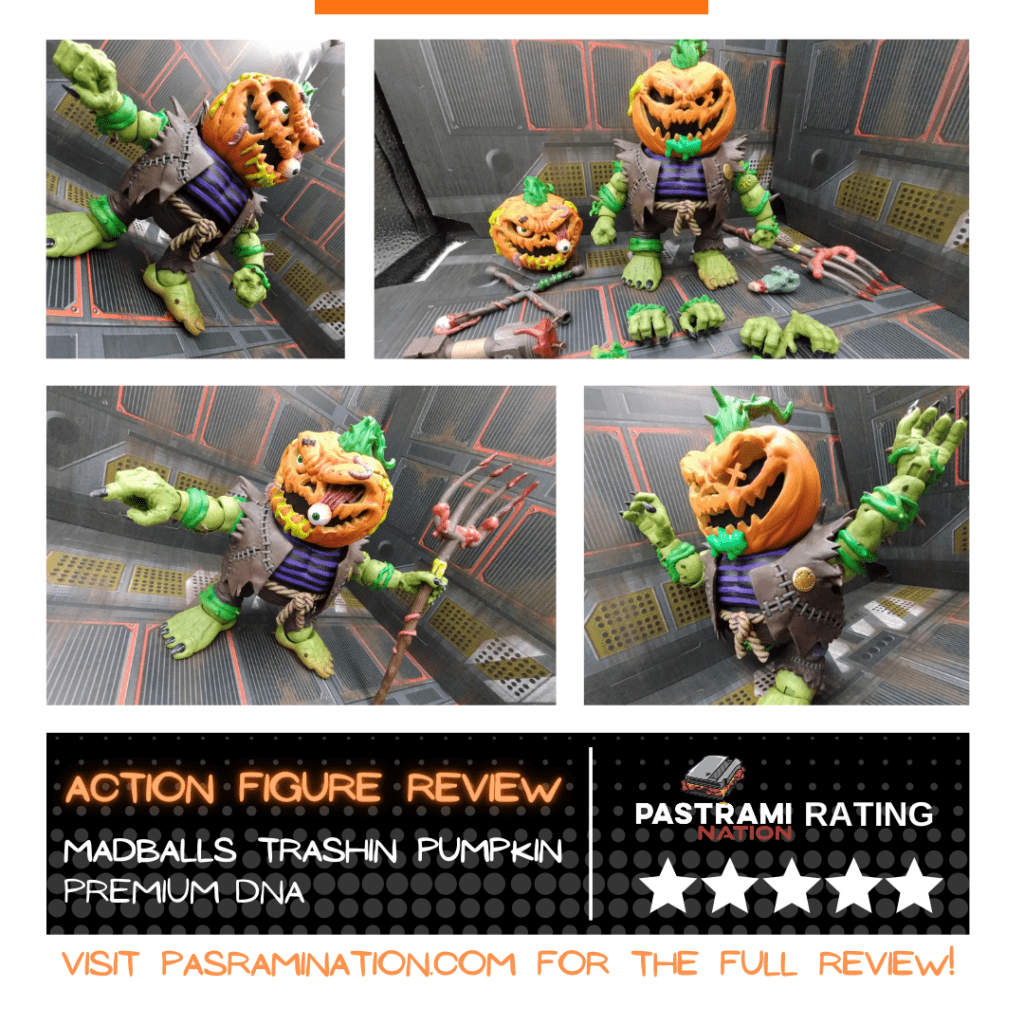 Action Figure Review: Madballs Trashin Pumpkin
By Jason T. Smith
Creative Editor
If you were a kid in the 1980s, then you had to have had, or at least heard of, Madballs. They were those gruesomely awesome balls about the size of a baseball but designed to look like some type of monster. A totally cool concept that I, along with my brothers, owned some of but are long gone by now as we also had dogs that loved to chew on them. Hey, they were for playing with, after all, so they either met their end in our dog's mouth or were hit over a neighbor's fence, never to be seen again. Madballs were everywhere back then, and I remember in their later years, they even had full-bodied figures with spring-loaded heads that popped off, but I never really saw a lot of them in that form, although it was such a good idea. Well, fast forward many years later we once again have the Madballs characters as premium action figures brought to you by none other than Premium DNA!
Premium DNA and Cloudco Entertainment are no strangers to tugging on my nostalgia strings, as I recently had the chance to review their figures from another '80s license, Barnyard Commandos. They are fantastic updated versions of classics, but I think these Madballs have a head up on them. That was confirmed when I was given a chance to check out the Madballs Trashin Pumpkin.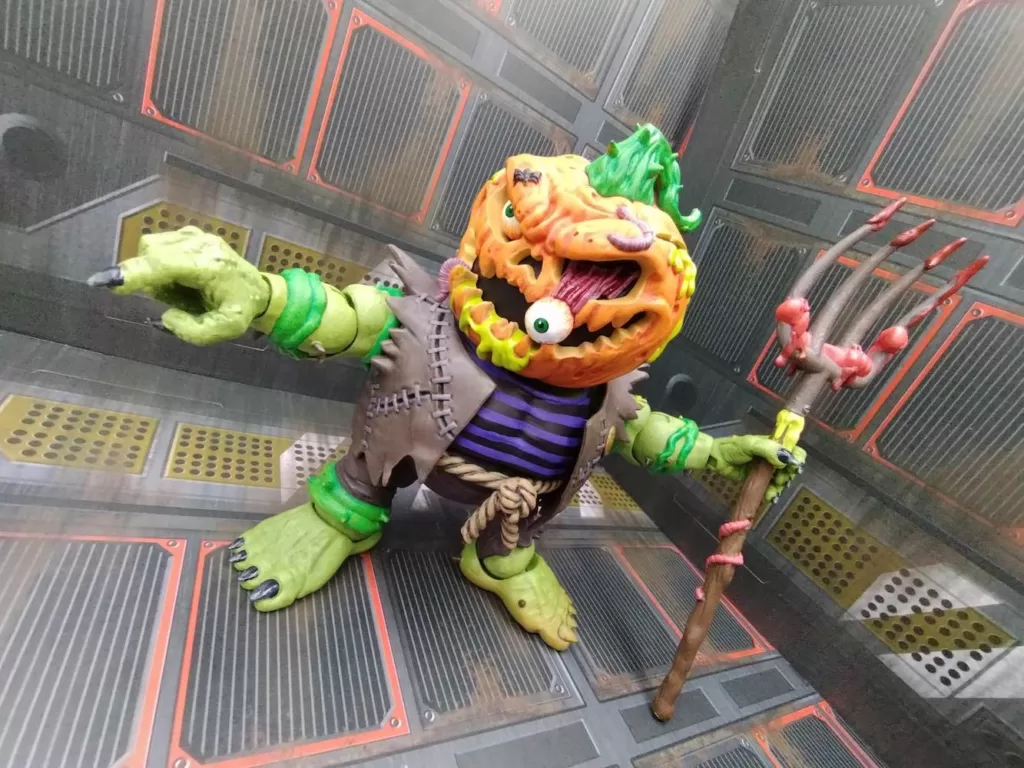 Trashin Pumpkin is the creepy Jack O Lantern Madball which to me is a cross of a street thug and headless horseman. Standing a good 8 inches tall and beautifully detailed, this punky pumpkin is ready to wreak havoc on your other action figures. He comes loaded with weapons, multiple interchangeable hands, and an eye-popping alternate head. The articulation is there as well and is quite nice for such a bulky figure.
These Madballs Madular figures from Premium DNA are out of this world. They do an excellent job, from the gorgeous packaging to the details on the sculpt of the figure, a homerun from start to finish. If you are a fan of 80's nostalgia like myself, then you need these Madballs figures in your life, and Trashin Pumpkin is a great way to start!
Rating: FIVE Pastrami Nations out of FIVE.