Action Figures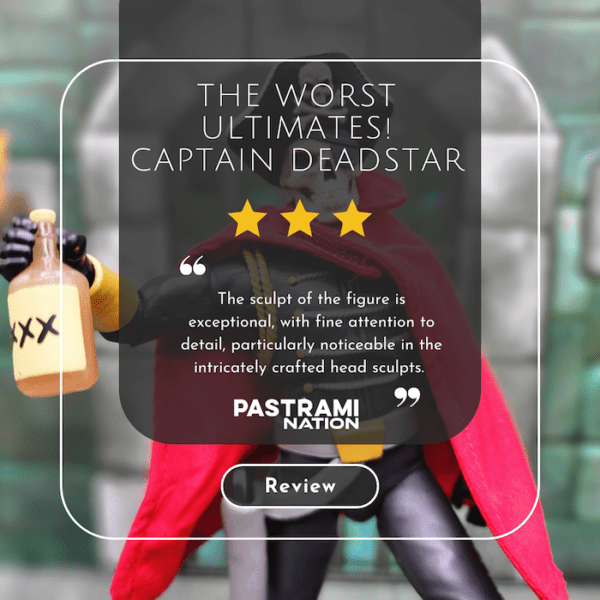 Action Figure Review: The Worst Ultimates! Captain Deadstar
By Nolan P. Smith
Editor
Super7's The Worst action figure line, initially consisting of 3.75-inch figures paying homage to notorious villains, has since expanded to the 7-inch scale as part of their Ultimates! collection, one of the first releases was Captain Deadstar, a spectral space captain. While initially excited for the new figure, my enthusiasm diminished after a closer examination.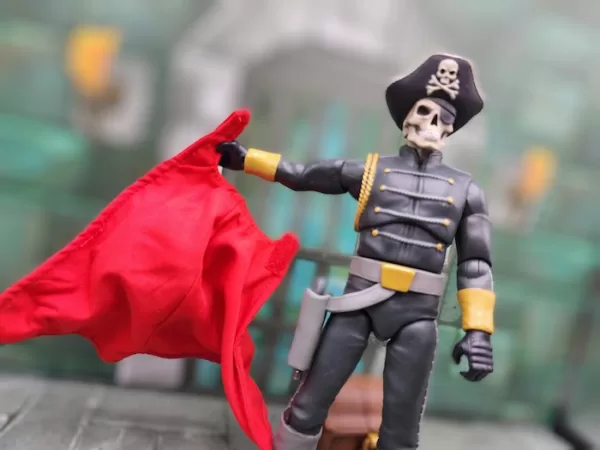 The figure comes with an impressive array of accessories, including multiple heads and hands, a treasure chest, a parrot, a map, a key, and even a bottle of booze, which are the standout features of the package. Additionally, including a soft goods cape with a poseable wire is commendable. The sculpt of the figure is exceptional, with fine attention to detail, particularly noticeable in the intricately crafted head sculpts. Captain Deadstar's design effectively exudes classic villainous qualities, complete with a parrot sidekick.
However, the figure's articulation is where it falls short. The joints are somewhat clunky, a departure from the usual quality expected from the Ultimates! line. Furthermore, the joints are somewhat loose, resulting in a lack of stiffness for posing and the legs swaying back and forth. Considering the figure's price point, it is unfortunate that the articulation is subpar. While I had high hopes for the figure, my overall impression is that it is merely average. One can only hope that Super7 can improve the quality of their figures in the second series. You can pick it up at Entertainment Earth today, and get 10% off when you use the code PASTRAMI.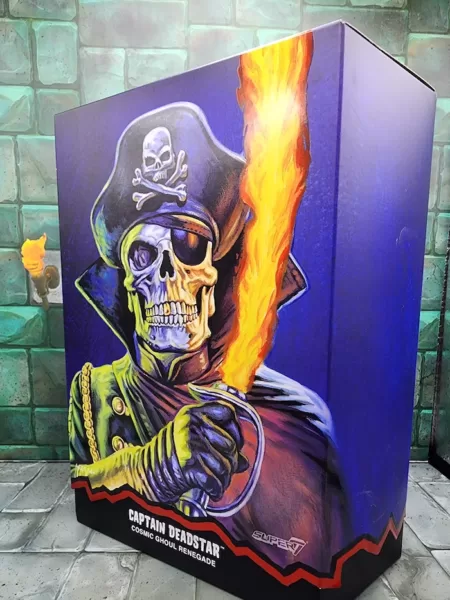 Rating: THREE Pastrami Nations out of FIVE.