Action Figures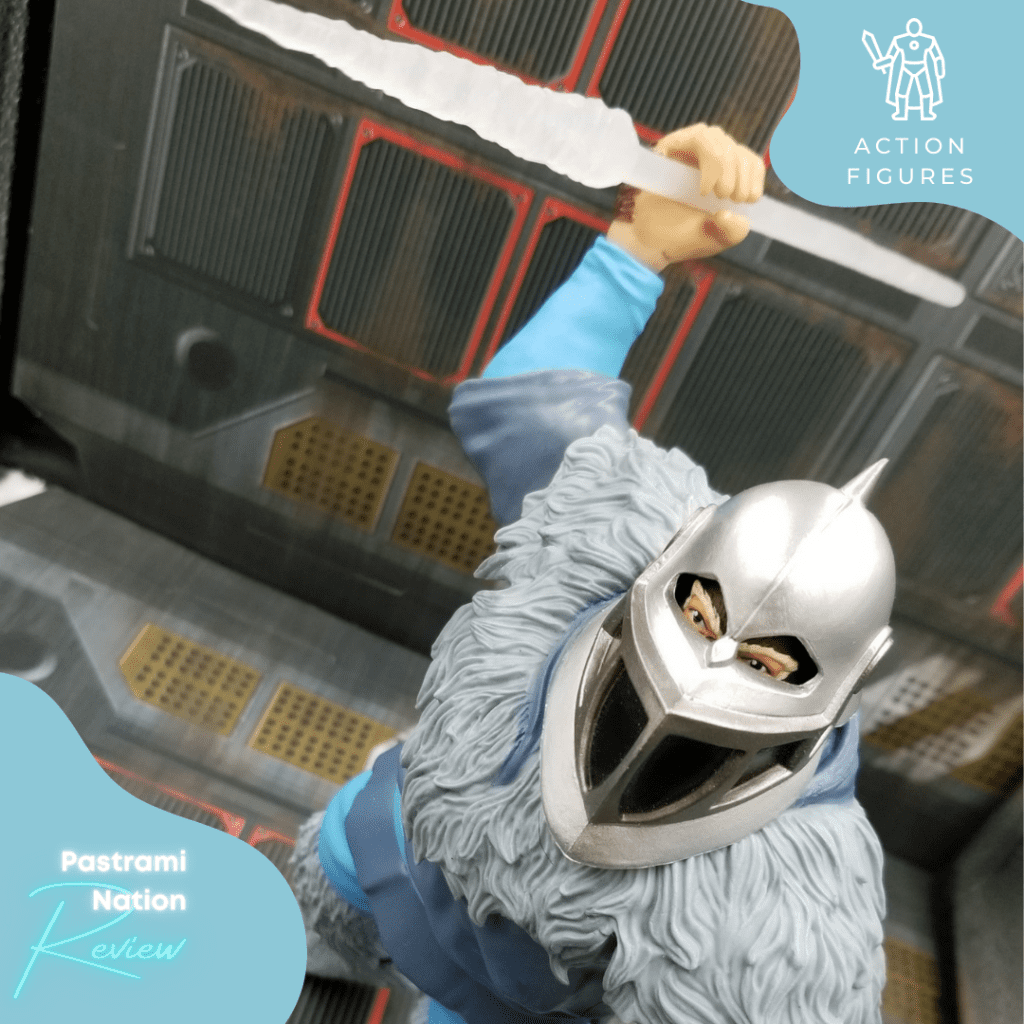 Action Figure Review: Thundercats Ultimates-Snowman of Hook Mountain
By Jason T Smith
Creative Editor
Top-of-the-line premium Thundercats figures are nothing new to toy giant Super7 with their wildly popular Thundercats Ultimates line, and the Snowman of Hook Mountain does not disappoint. Snowman is the Abominable Snowman that eventually becomes an ally to Lion-O in the 1980's television series, which I watched religiously. I was stoked when this guy was revealed and even more stoked to have the figure in hand.
Snowman is a massive figure, rivaling Marvel Legends Build a Figures in size, and if I'm not mistaken, it is the biggest Thundercats Ultimates figure to be released. He comes with multiple interchangeable hands, two Ice weapons, and an ice shield, and his classic helmet done in Ultimates glory and fits perfectly over his head while keeping its shape. This guy also has some decent articulation for a big figure, only slightly hindered on some parts due to his blue fur pieces, but nothing major.
Snowman is a home run for Super7, for sure. You can't go wrong at a decent price point for such a big figure and considering all the accessories he comes with. This is by far the best rendition of our abominable friend. Now, if only Super7 would give us a Snowmeow figure for him to ride. For those that don't know, Snowmeow is the big white battle cat that Snowman rode into battle on. How awesome would that be to amplify an already incredible figure?
Rating: FIVE Pastrami Nations out of FIVE