Action Figures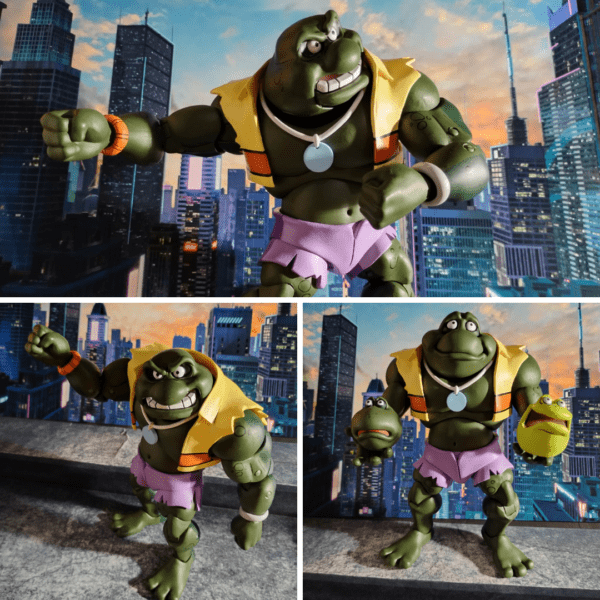 Action Figure Review: TMNT- Colossus of the Swamps
By Jason T. Smith
Creative Editor
As a kid in the 80s, my first introduction to the Teenage Mutant Ninja Turtles universe was the wildly popular cartoon series. I didn't even know TMNT was based on a comic book until a few years later, but that aside, my brothers and I watched the show religiously, rarely missing an episode. One episode introduced us to the turtle's four amphibious friends, the Punk Frogs, who were named after historical conquerors.
Napoleon Bonafrog stuck in my mind, and back then, I believe he and Ghengis Frog were the only two that got figures made by Playmates, but I could be mistaken. Well, that reminds me of one particular episode where Napoleon was transformed into a huge, hulk-like version of himself that happened when he got, you guessed it, angry. Fast forward to now, and seeing as toy giant NECA has put out every animated Ninja Turtle character under the sun that it only be fitting that we get a deluxe figure of the hulked-out amphibian known as the Colossus of the Swamps.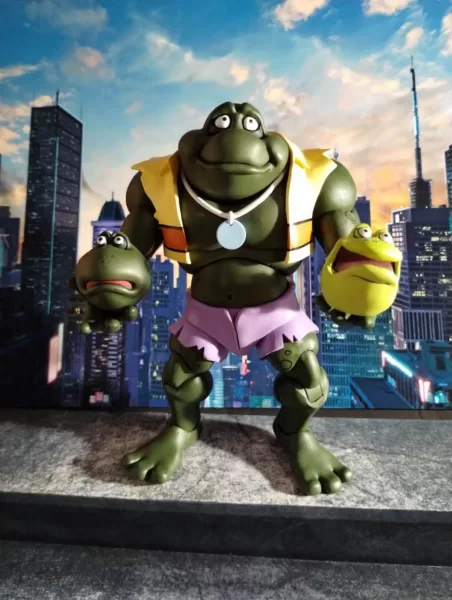 Our swamp colossus stands a good 8 inches and is one of the beefiest figures NECA has released. Loaded with interchangeable hands and an alternate head, this behemoth is ready for endless poses. And that's definitely possible, given the amount of articulation he's got; some of the best I've seen for such a big, bulky figure. Also included is the ray gun that caused his transformation in the first place and two alternate heads for the smaller frog figures from the two packs. You really get your money's worth out of this guy.
Napoleon Bonafrog: Colossus of the Swamps is an excellent figure, a definite must for any TMNT fan, or if you just like big figures with great articulation: totally fun figure and one of my favorites from this latest round of NECA exclusives to hit Target. Go out and get one. You won't be disappointed.
Rating: FIVE Pastrami Nations out of FIVE