Action Figures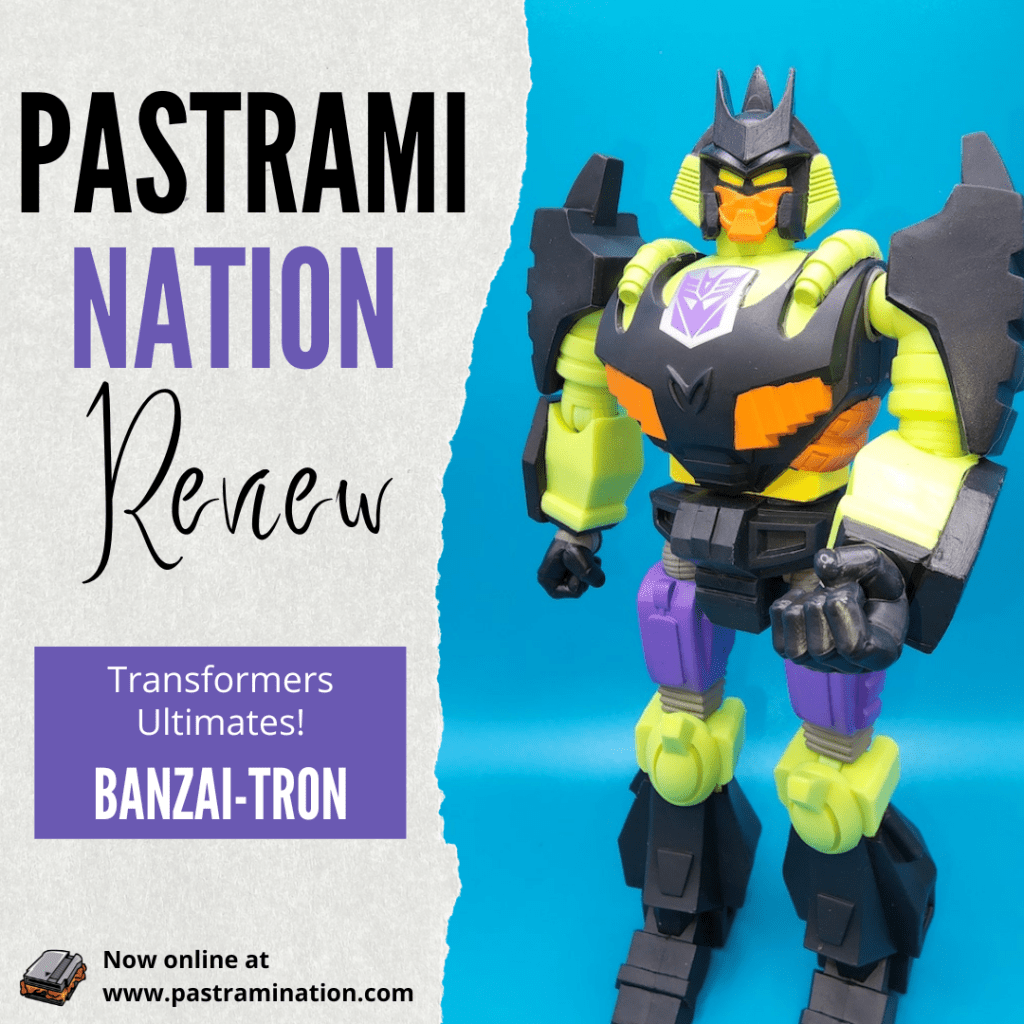 Action Figure Review: Transformers Ultimates! Banzai-Tron
By Nolan P Smith
Editor
For our last Super7 review that counted down to the start of the pop culture mega event, the San Diego Comic-Con, I am checking out my second figure from the new Transformers Ultimates! lineup. Today I will check out one of the best designs for a Transformer, Banzai-Tron.
The figure comes decked out in the overall outstanding Ultimates! packaging we all know and love, with foil accents and a fantastic slipcase over the beautifully designed window box. Banzai-Tron was one from the old Action Masters line of non-transforming Transformers from the 90s. My brother had the original, and I remember how amazing it looked back then. Fast forward to now, and Super7 has brought back the mighty Decepticon with a new 7-inch figure. The figure comes with three pairs of hands, a Photon Blaster and Razor-Sharp.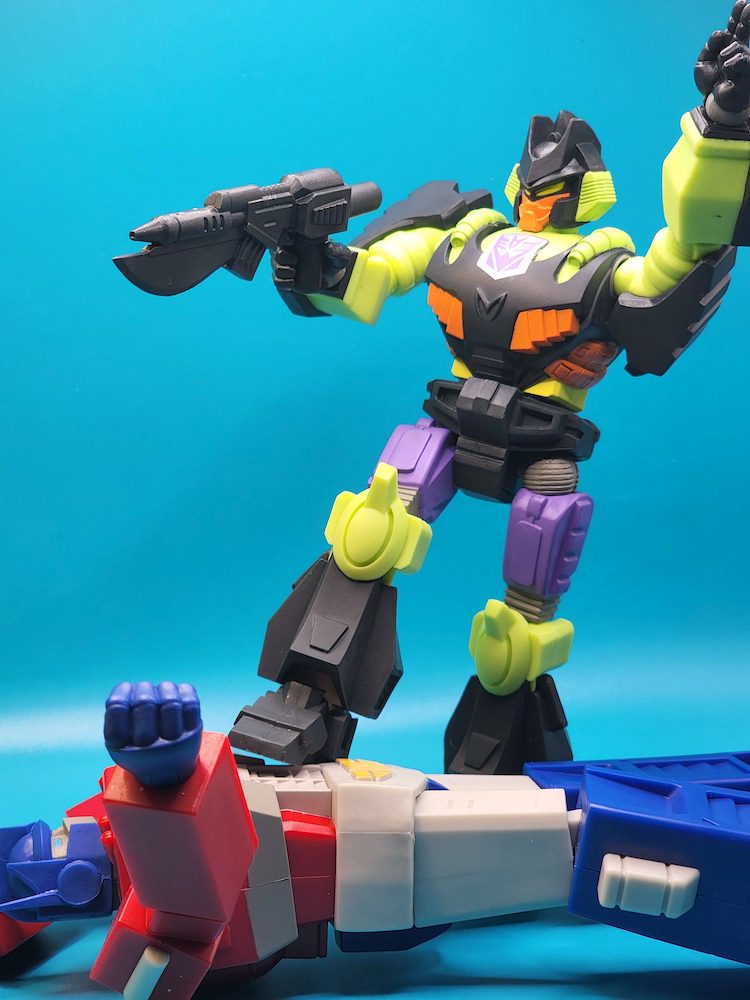 I previously reviewed Optimus Prime, which is very boxy and very fitting for the character's design. Banzai-Tron is more impressive in terms of details and articulation. This is one clean looking robot-from an ab crunch to amazingly sculpted joints that blend into the design. I love the range of motion here, far more than I imagined I would see with this figure. But where this figure shines in articulation, it lacks in terms of accessories. Unlike Prime, which came loaded with accessories and multiple heads, Banzai-Tron could have benefitted a bit more from filling out the box. Maybe extra heads? Energon cubes? More weapons? It would be a perfect score if it had a bit more bang for your buck.
Don't get me wrong, Banzai-Tron is a fantastic figure, surpassing Optimus Prime easily in articulation and sculpting. This is an insanely fun figure to post and should be a must for any Transformers fan. I know some will say, a Transformer that doesn't Transform? That's dumb. I would wholeheartedly say they are dead wrong- the original Action Masters line proved it, and Super7 continues to show it, improving on a classic in all the right ways.
Rating: 4.5 Pastrami Nation's out of FIVE 

Nolan P. Smith is the Editor in Chief and Co-Founder of Pastrami Nation. For the past ten years, he has worked for various media outlets, from newsprint to the ever-evolving internet platform. Residing in Pinon Hills, CA, writing has always been a significant aspect of his life. A reporter, teacher, public relations specialist, and more, Smith takes the most pride in being a husband and a father. You can follow him on Twitter and Instagram at @pastramination.