Action Figures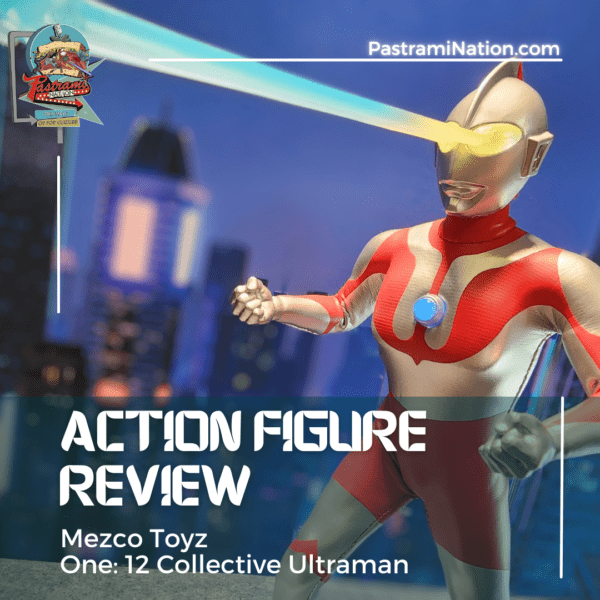 Action Figure Review: Ultraman One:12 Collective
By Nolan P. Smith
Editor
From the moment Mezco Toyz introduced their One:12 Collective with the Dark Knight Returns Batman, I've been hooked, eagerly anticipating each new release. Their latest addition, the legendary Ultraman, does not disappoint.
This birthday gift from my wife left me in awe. The intricately designed Ultraman figure, clothed in its signature combat suit, features a standout light-up color timer on his chest and various head sculpts. The array of attack FX is commendable, showcasing the Specium Ray hand FX, Ultra Slash FX, and the Ultra Attack Ray FX, tailored to fit over his arm. It doesn't stop there; the figure also comes with the Jet VTOL, an iconic vehicle from the series, which Ultraman can grasp. The package is completed with 13 versatile hands, a wire-posed cape reminiscent of his brother, and destructible building accessories.
The One:12 Collective seems tailor-made for Ultraman, mirroring its classic TV appearance. The innovative light-up feature, enhanced by the cleverly hidden battery compartment, makes it a collector's delight. The plethora of accessories, from the radiant eye beams and dynamic energy effects to the breakable buildings, pay an impeccable homage to Ultraman. The One:12 Collective line is perfect for Ultraman, giving the iconic hero the tribute he deserves.
I struggle to find any shortcomings. The figure is replete with accessories, and its articulation is befitting of the character's dynamism. Mezco Toys has, once again, outdone themselves with this Ultraman rendition. A must-have for Ultraman fans everywhere.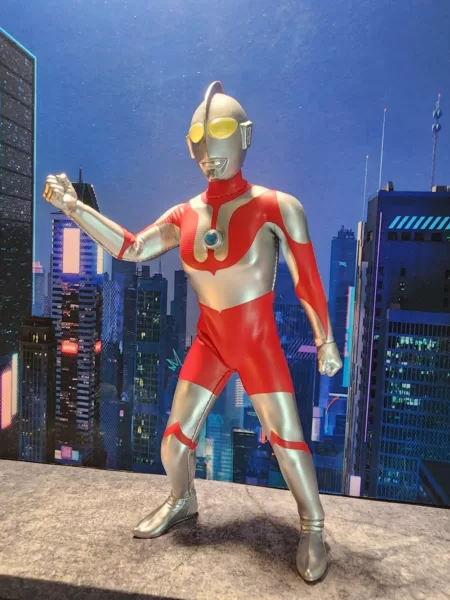 Rating: A solid FIVE Pastrami Nations out of FIVE.