Comics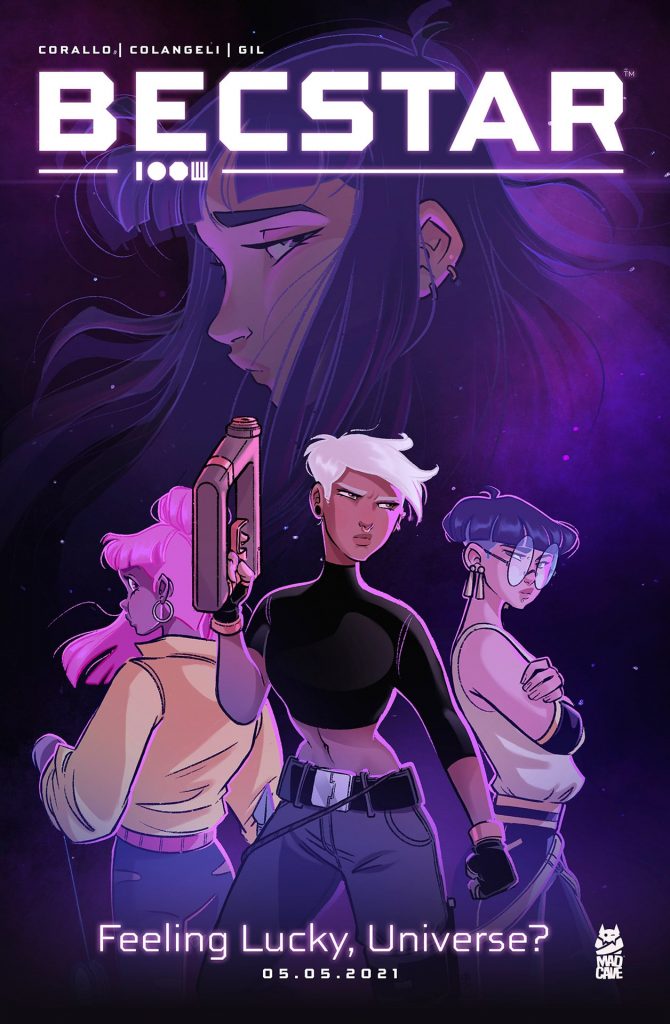 Advance Comic Book Review: Becstar #1
By Nolan P. Smith
Spacefaring adventures can be amazing if done right. You have to hit the right tone and right balance of characterization and the characteristics of being in alien worlds. With Mad Cave Studios' upcoming release, Becstar, you get the balance that makes for a great first issue.
Written by Joe Corallo with art by Lorenzo Colangeli, Sweeney Boo, and Joamette Gil, the issue follows a young woman named Paprika who flees an attack by the lethal Shadow Syndicate, taking with her a powerful artifact. She is told to seek Becstar for help: little does she know, Becstar isn't in the best of situations either. A former mercenary with a past that ties directly to the artifact, Becstar spends her days' gambling and getting kicked out of interstellar casinos. But everything changes when she meets this young woman, and insanity ensues.
The book has a Cowboy Bebop vibe to it for me, and if you watched the anime, you know that's a good thing. The action is brutal and graphic, so be warned if you are a bit squeamish, but it is warranted. The artwork has an anime/cartoon vibe to it as well, especially with the facial expressions. The characters' designs are great and stand out, though the detail from panel to panel does vary from time to time.
Becstar has three strong female leads and puts their backs against the wall as they face odds that continuously get stacked higher and higher. It should be quite the adventure to see what this trio does and how they not only overcome the Shadow Syndicate but save the cosmos as well. A great start to the series, Becstar hits the mark with a solid #1 with a bullet.
Rating: 3.5 Pastrami Nations out of 5.

Nolan P. Smith is the Editor in Chief and Co-Founder of Pastrami Nation. For the past ten years, he has worked for various media outlets, from newsprint to the ever-evolving internet platform. Residing in Victorville, CA, writing has always been a significant aspect of his life. A reporter, teacher, public relations specialist, and more, he takes the most joy out of covering the world of pop culture. You can follow him on Twitter and Instagram at @pastramination.