Art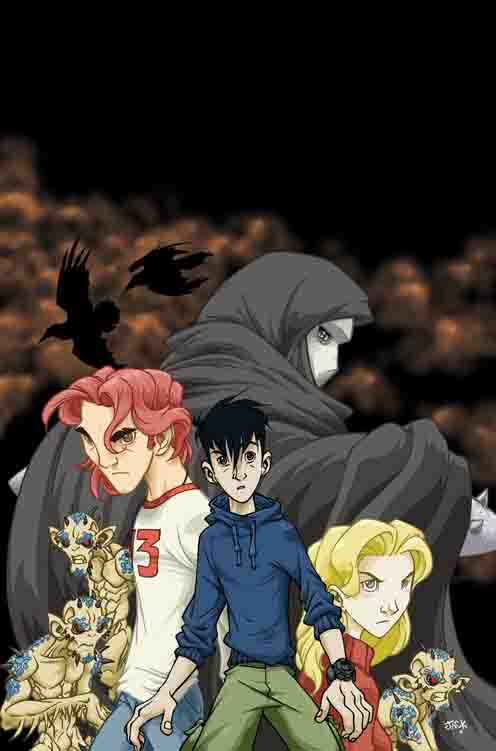 Arcana Acquires Jack Lawrence's DARKHAM VALE
(VANCOUVER)– Arcana is thrilled to announce that we have acquired the rights to the critically acclaimed series DARKHAM VALE, by Jack Lawrence.
TITLE: Darkham Vale
CREATED/ARTWORK BY: Jack Lawrence
When Ryan and his recently divorced dad move into the inherited country house in the town of Darkham Vale, they get more than they bargained for. First the mansion hides its own very dark secrets; and dark secret creatures that are willing to do anything necessary to keep themselves hidden. Second, this apparently mild mannered English countryside town is anything but mild mannered. Monster, talking crows and spiders, mysterious demon-dogs and more abound in this Hell-bent town, and its up to paranormal phenomena buff, Ryan to get to the bottom of the mystery that is Darkham Vale. Great for the Harry Potter set!
Check out some of the awesome quotes Darkham Vale has received so far.
"A comic Phenomena." Benjamin Ong Pang Kean, Newsarama.com
"Think Buffy meets Gen13." Rich Johnson, Dynamic Forces
"I would recomment Darkham Vale to most people with a love of comics."Onimedia.com
"Lawrence's work on this whole series never ceases to amaze me." Immelda Alty, BrokenFrontier.com
"Certified Cool!" Diamond Previews
"A truly wonderful masterpiece. Stunning sequential art and a story to rival that of Harry Potter." Hill City Comics
Be sure to check out Jack's awesome deviantART page!
ABOUT ARCANA STUDIOS
Arcana Studios, Inc. Arcana owns one of the world's largest libraries of graphic novels and comics, with over 200 original intellectual properties, 300 graphic novels, thousands of comic issues and an ever-growing character list. Arcana has begun to adapt this library into live action feature films, animated features and episodic television series. Taking a transmedia approach to brand building and the development of intellectual properties, Arcana publishes graphic novels for North America in print, and now digitally as well. Arcana has been published and distributed in dozens different countries and translated into just as many languages across the globe.