Action Figures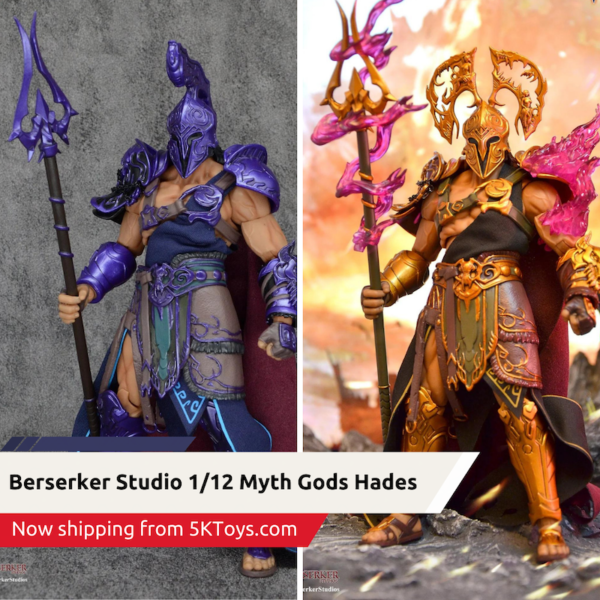 Berserker Studio 1/12 Myth Gods Wave 2 Hades Dark Version/Gold Version now shipping at 5KToys.com
By Nolan P. Smith
Editor
Berserker Studio, the creators of the wildly successful Zeus figure, have returned with their latest addition to the pantheon of gods- Hades, the ruler of the underworld. The 1/12 scale figure comes in two versions and is now available for shipping from the reliable 5KToys.
The intricately designed figure boasts a range of features including an un-helmeted head, sword, spear, flame effects, energy effects, and interchangeable hands. The dark version showcases a striking purple color scheme with blue effects, while the gold version features an all-gold design with purple effects.
As an owner of the Zeus figure, I can attest to its fantastic quality and am eagerly anticipating the arrival of the Hades figure. It will be fascinating to see which gods will be added to the collection next- perhaps Ares?
Pick up yours today HERE.