Music
Blink-182: The Album Ranking
(Photo credit: https://www.sonymusic.ca/press_release/blink-182-announce-highly-anticipated-new-album-one-more-time)
By Kevin Hoskinson
Entertainment Editor
"These three snot-nosed San Diego punks bottled suburban angst and distilled it into bright, shiny pop songs that might as well have been state-issued to every American teen. During their height, Blink permeated nearly every aspect of popular culture, making them arguably the most influential pop-punk band ever."
-Alternative Press, 2015
The mid-90s saw a number of pop-punk acts hit the mainstream. Bands like Green Day, Rancid, and The Offspring were starting to flood alternative radio airwaves. If you watched MTV during that time, you were more than likely to come across music videos by those same bands, which arguably helped bring their unique sound into the mainstream. A new brand of rock music was taking the public by storm, and it was something that teenagers across the country were starting to accept as their brand of rock and roll. The hair bands and rock ballads of the late 80's were beginning to fade away to make room for this angstier sound, one that was also catchy and had a radio-friendly flare to them.
In 1997, a band came onto the scene, taking the genre to the next level. In January of that year, Blink-182 released their major label debut, Dude Ranch. It was August of that year when MCA offered their single "Damnit" to radio stations in Southern California, all of which picked it up immediately, feeling like it would pair perfectly with Green Day and The Offspring. Heavy radio play in conjunction with the music video hitting heavy rotation on MTV made the single successful. The album went on to receive a gold certification by the RIAA, but the following singles weren't nearly as popular as the first. The album was nothing short of amazing, but their follow-up would propel the band to worldwide stardom and make them a household name.
Enema Of The State was released in June 1999. Three singles were released from the album, "What's My Age Again?", "All The Small Things" and "Adams Song". All of them were major successes and shot the band to instant stardom. Their immature persona and silly antics were part of what made them appealing to the mainstream. They were grown men acting like boys, and in an era where maturity was starting to become more unappealing to many young adults, it was the perfect drug. The fight against imperfection and social norms was a huge topic in the entertainment landscape at the time, and they were the frosting on the cake. Hearing their brand of rock music was a catharsis for many and one that we needed at the time. The music was catchy and featured lyrics that so many could relate to, creating a perfect storm.
Twenty-five years later, the band has released several albums, all having varying success levels. The founding trio of Mark Hoppus, Tom DeLonge, and Scott Raynor are no longer, with Raynor being replaced with Travis Barker and later DeLonge replaced by Matt Skiba (only for him to come back years later). They have matured and changed directions a few times, but there is no denying the cultural impact of the band and what they accomplished. Even with tensions between members and several side projects, one thing remains clear: Blink-182 is here to stay. If the hype for their official reunion tour is any indication, they are as popular as ever. With a new album on the horizon, right now is as good a time as ever to go through their discography and do an official ranking. As a fan of the band's early days, it took a lot of soul-searching to make this list. There aren't any albums that would be considered bad, but some are certainly better than others. With all that being said, here is the list, and I hope you all enjoy reading!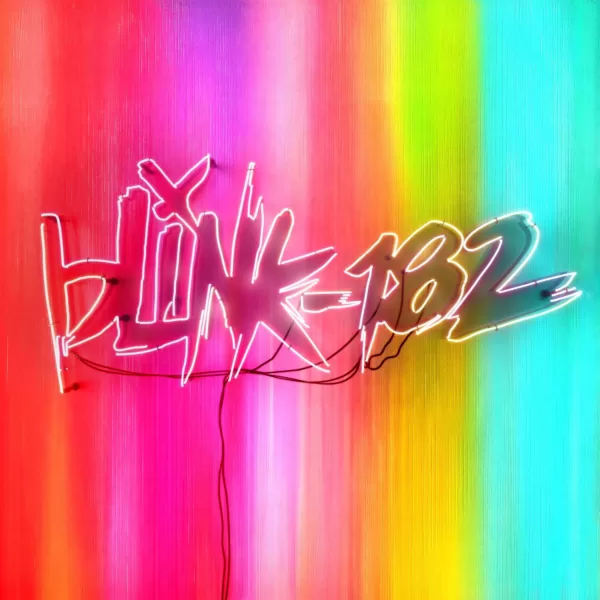 9. Nine
Their second (and final) album with Matt Skiba in place of Tom DeLonge is a mixed bag at best. It's an album that attempts to recreate what they did with their self-titled album but doesn't quite hit the same heights. There is a lot of experimentation and attempts at evolving, which is respectable. It's a moodier effort that has some great songwriting, but in the end, it's a recording that feels like more of the same from a band that had gone through some growing pains.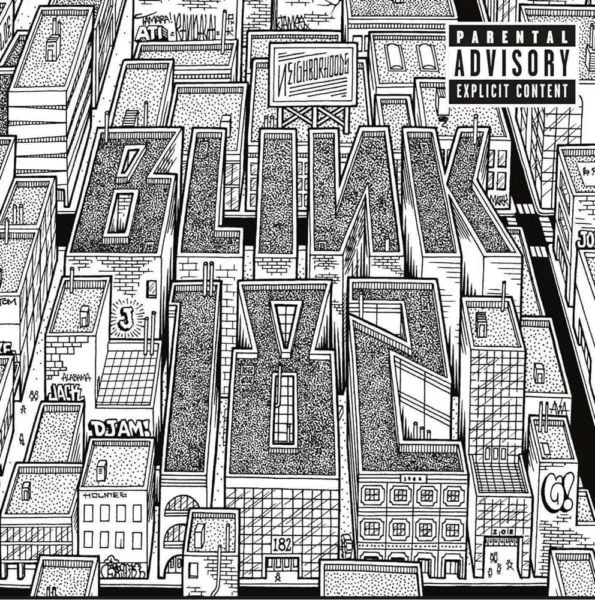 8. Neighborhoods
Neighborhoods is the album that pulls in a couple of different directions. The first single from it, "Up All Night," and its accompanying music video was a welcome return for the band after not releasing anything new in eight years. After a decent opener ("Ghost on the Dance Floor"), the album kicks into high gear with "Natives," a song that feels like Blink through and through but also signals the beginning of the end. Everything else on the album feels like a tug of war between Tom and Mark, with the former being more interested in epic soundscapes and vocals more akin to Angels & Airwaves rather than the more measured pop-punk vibe that the band was more known for. It's not a bad album, but compared to others on this list, you can feel the tension, and it feels more like a commitment than enjoyment. 
7. Cheshire Cat
This is where it all began. There is an album consisting of demos that came before it called Buddha, but we aren't counting that for this list. Originally recorded under the name "Blink," they added the "-182" after being threatened with legal action. This album also features original founding drummer Scott Raynor, who Travis Barker would replace on Enema of the State and beyond. This is a gritty and messy album that is a good time overall. "Carousel" is a fantastic introduction to the band, and it keeps the fun going all the way through. It has so much personality and gives us a glimpse into who the band is. Over the years, they have perfected their sound so much that it's hard to remember that they had to start somewhere, and this was it.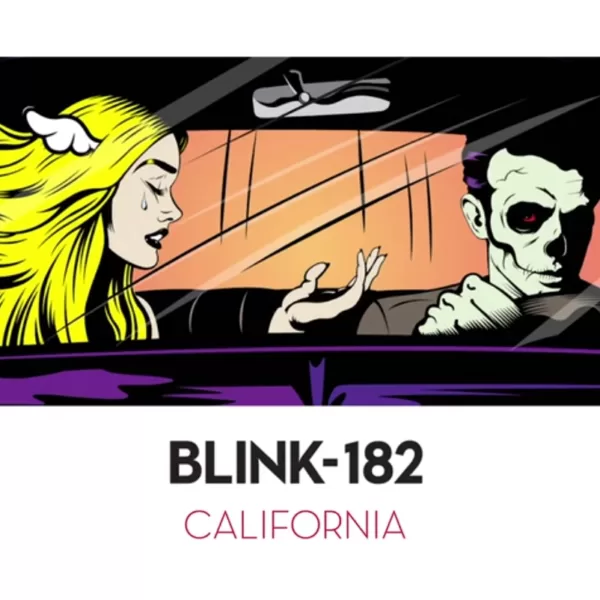 6. California
The first album featuring Matt Skiba in place of Tom DeLonge is a return to form for the band after Neighborhoods. While fans were cautious about the new iteration of the group, "Bored To Death" was released as the first single and calmed everyone's fears. They found the playfulness again and created a record that captured the energy of their earlier work. The songs on the album are fast, loud, and catchy, harkening back to the punk scene of the late 90's. The opening track, "Cynical," sets the stage perfectly for what's to come, with Mark singing about his own insecurities about his writing skills. From there, you get songs about remembering simpler times and the angst you still feel even after all these years. Even through all of that, you get fun little songs about building pools and sticking fingers in things. It's a good time.
5. Dude Ranch
As mentioned earlier, this is the album that planted the seed. After frustrations grew within the band over the inability for fans to find Cheshire Cat in local record stores, they started to consider signing to a major label. After being promised complete creative freedom, MCA was the label they chose to go with, and as they say, the rest is history. This is also the last time the founding trio would record together, as Raynor was booted from the band not long after release.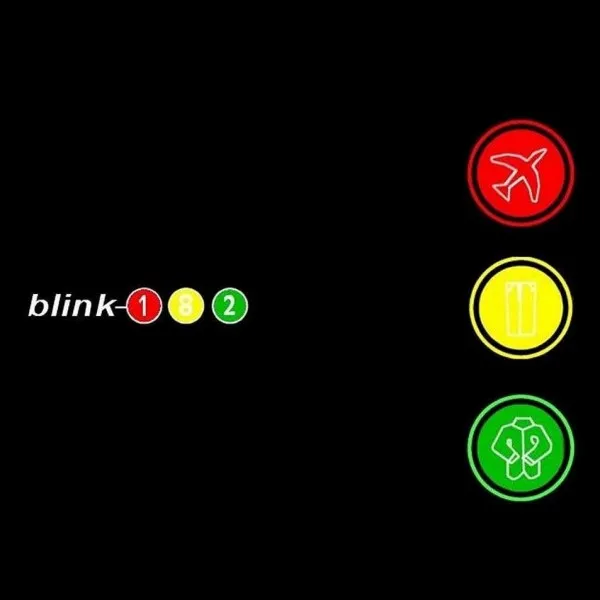 4. Take Off Your Pants And Jacket
This album is pop-punk perfection through and through. In hindsight, it paved the way for bands like Fall Out Boy and Paramore to hit the mainstream. The album starts with a call to action against adults who have destroyed the teenage experience ("Anthem Part 2") and then chronicles the adolescent experience. Songs like "First Date" and "Online Songs" detail emotions felt after a first date and then after a breakup. The one that many people felt the most was "Stay Together For The Kids," a song that saw a divorce from a kid's point of view. The lyrics were sharper and more downtrodden than their earlier work, which helped the world take them more seriously. 
3. Enema Of The State
The one that made them one of the biggest bands in the world! It's catchy and builds on what Dude Ranch accomplished. It's the first album to feature Travis Barker as their drummer, and he came in guns blazing. He knew exactly what they were looking for, and the three of them made magic together. It's the most important album in the band's history and one of the most essential albums in the history of music. It brought a poppy version of punk rock to the masses, and the soundscape would never be the same again.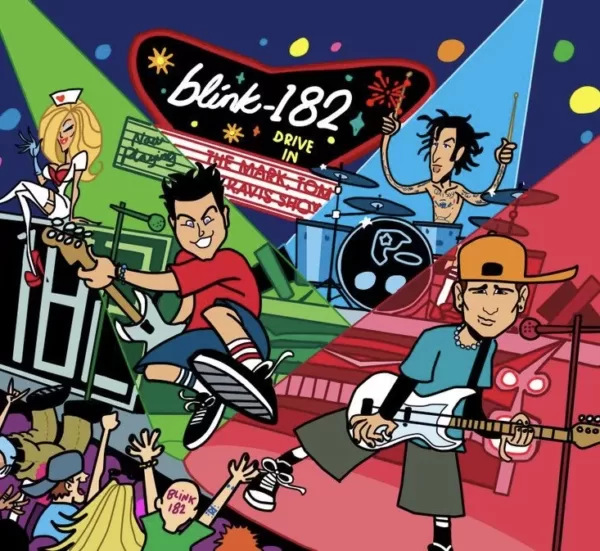 2. The Mark, Tom And Travis Show (The Enema Strikes Back)
Not only is this one of the most energetic and fun live albums out there, but it's also a showcase of how talented Mark, Tom, and Travis really are. Between the band playing all of their hits from the three albums out at this point, it features banter between Mark and Tom that is filled with innuendo, potty humor, and dumb jokes. Each song is faster and louder than their album counterparts, and the cheering from the audience is electric. It's just damn good!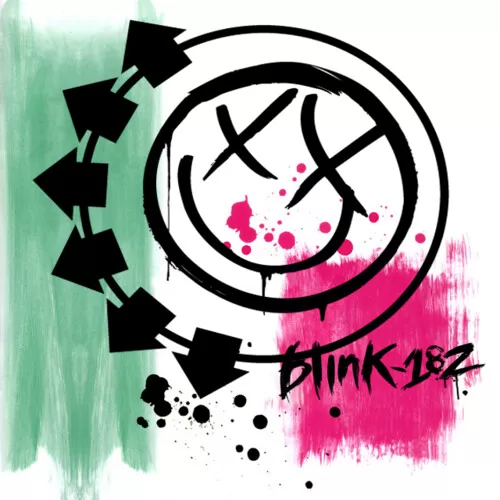 1. Untitled (Self-Titled?)
Following the success of Take Off Your Pants And Jacket was never going to be an easy task. That album made waves in the genre and solidified it as a legitimate form of rock and roll. So how do the boys top it? Well, they released the most confident and hard-hitting album of their career. Even today, it ranks as the best album in their discography. The experimentation on this album differs from Neighborhoods because it feels more organic and is a group effort rather than everybody trying to do their own thing. Inspired by side projects like Box Car Racer and The Transplants, it kept their signature pop-punk sound but infused it with post-rock and new-wave elements, even throwing in turntables and different mic techniques for effect. The result is a sonic experience that digs deep into your soul and sticks with you. It plays out like a book, each song being a chapter and segueing into the next. The songs cover everything from love and lust to loneliness and death. One of the best songs on the album, "Asthenia," is about a NASA Astronaut in space debating if he wants to come back home or not, which is a deeply disturbing idea but one that makes sense. "Always" is a song reminiscent of an 80's pop song and getting Robert Smith of The Cure to lend his vocals to "All Of This" makes it unforgettable. It's a classic album and one that will go down in history as one of the greatest rock albums of all time!
And that's a wrap on the ranking. Let us know what your favorite Blink-182 album is. The new album "One More Time…" featuring Mark, Tom, and Travis, releases on October 20th!