Art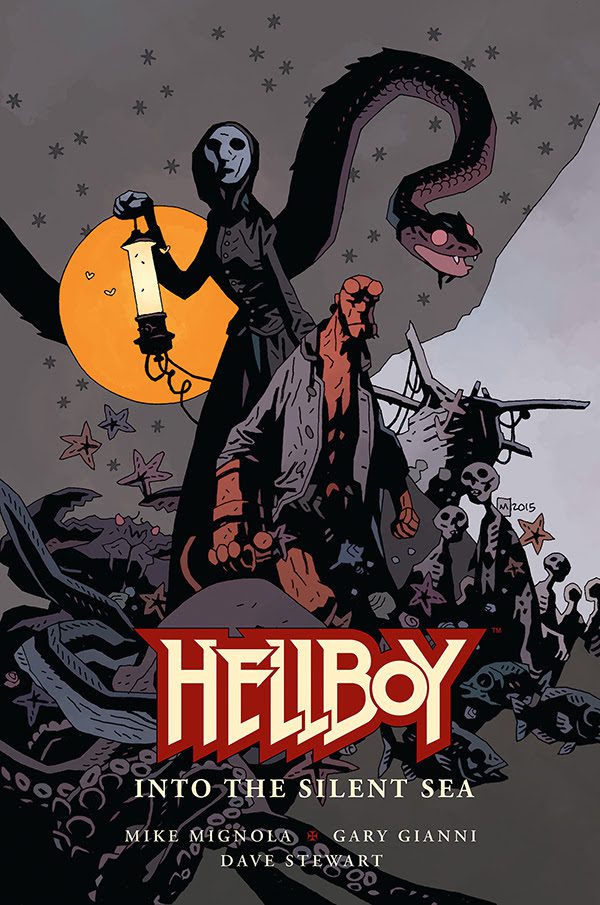 Celebrate Halloween with a Preview from "Hellboy: Into the Silent Sea"
A Halloween Treat: A look at Hellboy's latest original graphic novel
By Staff Reports
Dark Horse Comics invites you to celebrate Halloween with a preview of the upcoming original graphic novel, Hellboy: Into the Silent Sea, co-written by legendary Hellboy creator Mike Mignola, co-written and illustrated by Eisner Award winning artist Gary Gianni and colored by award winning colorist Dave Stewart.
"The biblical Jonah was vomited up by a whale, but Hellboy might not be as lucky," said Gary Gianni. "A superstitious crew and a figure in black will make sure there's no escaping the silent sea."
Following the events of the classic story "The Island", our hero sets sail from the wreckage of a deserted island only to cross paths with a ghost ship. Taken captive by the phantom crew that plans to sell him to the circus, HB is dragged along by a captain who will stop at nothing in pursuit of a powerful sea creature.
Into the Silent Sea is the third original graphic novel for the horned hero, following the classics, House of the Living Dead by Mignola, Richard Corben and Stewart (2011) and The Midnight Circus by Mignola, Duncan Fegredo and Stewart. It will be published in the spring of 2017.
Gary Gianni has previously collaborated with iconic writers including George R. R. Martin, Harlan Ellison, Ray Bradbury and Michael Chabon and teamed up with Michael Kaluta to work on the classic pulp hero, The Shadow. Gianni is best known the creator of the Monstermen series, which appeared as a back-up feature in Hellboy. He also illustrated Prince Valiant, the syndicated newspaper comic strip, for 8 years. Gianni will illustrate Hellboy: Into the Silent Sea, with colors by Dave Stewart; Mignola will provide a cover, with colors by Stewart.