Animation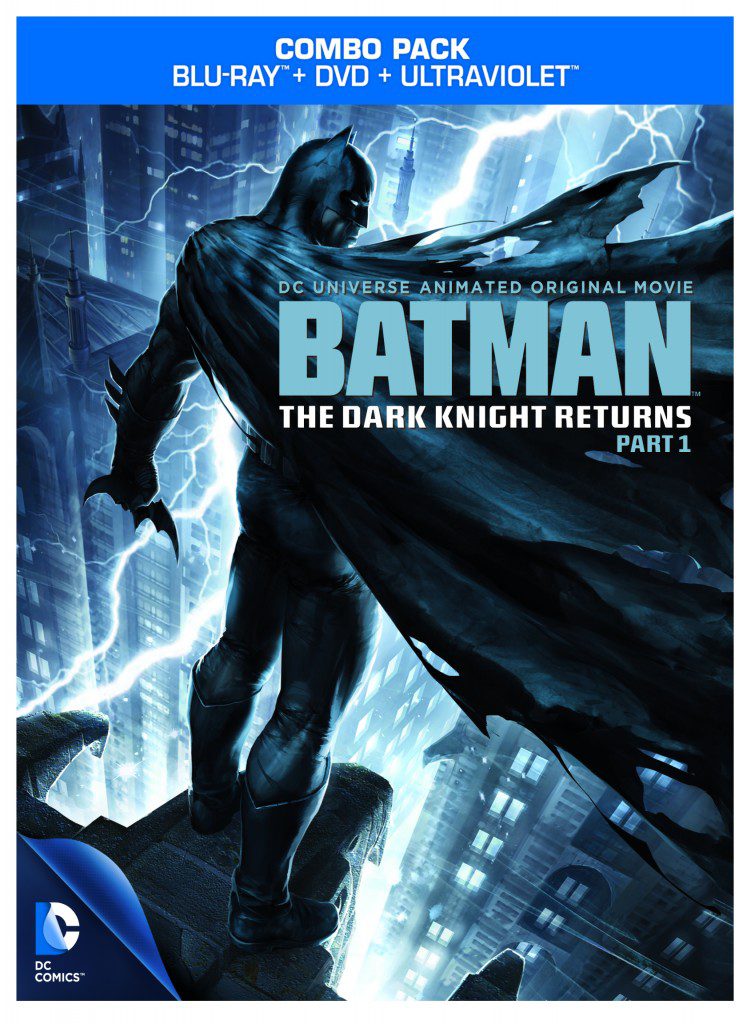 Chopping Block Review: The Dark Knight Returns Part 1
The newest animated feature from DC Entertainment is one of its most anticipated releases, and for good reason. It was The Dark Knight Returns that turned the comic world on its head in the 80's. The stark reality, the darkness, even for the Dark Knight, was darker than ever. Batman vs the Mutants. Batman vs The Joker. Batman vs Superman. The storyline is epic, but how did the first part of this animated retelling do: did it do the cowl justice?
Frank Miller's The Dark Knight Returns is considered one of the greatest comics of all time, and I agree completely. So, I was overjoyed and a little worried when I heard that it was becoming a two part animated feature. What would they change? What would they "dumb down"? Would it still feel like The Dark Knight Returns? The answer, I am happy to report, is yes. Part 1 has the look and feel of Frank Miller's classic, and fans really can't ask for more.
The story takes place in a world where Batman has been retired for 10 years…and before people moan about "it's ripping off Christopher Nolan's Dark Knight Rises", remember that this came out in the 80's as a comic, back before Joseph Gordon-Levitt was even seeing Angels in the Outfield. Bruce is a shell of a man: cold, out of place, and seeking an end. That all changes when he realizes the rise of the deadly mutants in Gotham, which makes him realize that The Batman is needed. Peter Weller, best known for his starring role in Robocop 1 and 2, voices the aging dark knight, and he does a superb job of doing so. All the voice talents really step it up a notch and create something special, something masterful.
Now, what about the violence? Was it toned down? Not by much, thankfully. We still see what happens during a meeting with the Mayor and the Mutant Leader, we see the knock down, drag out fight between Bruce and the Mutant Leader, and we see the new, female Robin, who is this time the young Carrie Kelly. All the parts that made the book for me are present here: the newscasters, the odd speaking mutant gang, the massive and intimidating Bruce Wayne and his "Batmobile". For me, this is the best animated film DC has made to date, and that's saying something. I cannot wait for part two, to see The Joker, Clark Kent, Green Arrow, and the Anti-Superman Armor Batman. Highly recommended, I give The Dark Knight Returns Part 1 a PERFECT @@@@@ out of FIVE.