Art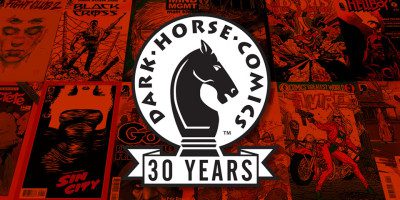 Dark Horse Comics Receives 12 Nominations for 2016 Eisner Awards
Dark Horse Comics Has Twelve Nominations for the 2016 Will Eisner Comic Industry Awards
(By Nolan P. Smith)– The nominations are in for the Will Eisner Comic Industry Awards 2016!
Dark Horse Comics, publisher of such comics as Hellboy, Blade of the Immortal, and more,  has 12 nominations (6 shared) in 9 categories for the prestigious awards.  The nominees, chosen by a blue-ribbon panel of judges, reflect the wide range of material being published in comics and graphic novels.
Named after the comic book legend Will Eisner, the awards celebrate their twenty-eigth year of shining the spotlight on the best publications and creators in comics and graphic novels.
Check out Dark Horse's nominations below. These are all amazing books, many which have been reviewed on this very site. For me, personally, I really hope Lady Killer wins out- such an amazing series, it deserves all the recognition it receives.
DARK HORSE EISNER AWARD NOMINEES 2016
Best Limited Series:
Best New Series:
Best Graphic Album-New:
Best Adaptation from Another Medium:
Best Archival Collection/Project-Comic Books:
Best Penciller/Inker or Penciller/Inker Team:
Best Cover Artist:
Best Coloring:
Best Lettering:
Congratulations to all the Eisner nominees for 2016!
Voting for the awards is held online. All professionals in the comic book industry are eligible to vote. The ballot will be available at EisnerVote.com. The results in all categories will be announced in a gala awards ceremony on the evening of Friday, July 22, at Comic-Con International.