Disney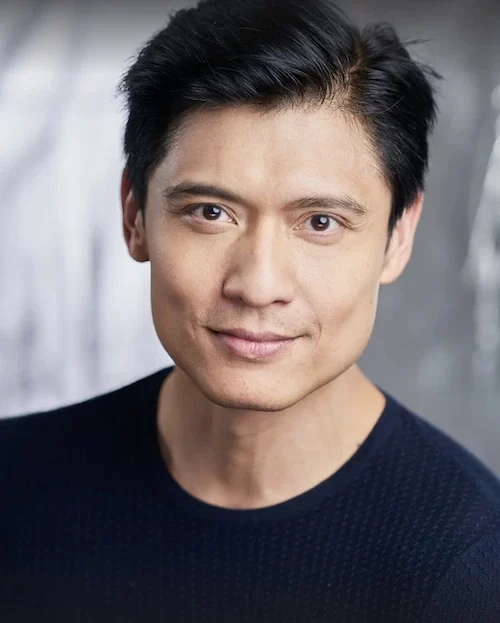 'Descendants: The Rise Of Red' (Formerly Known As 'The Pocketwatch') Adds Paolo Montalban To The Cast Of The Disney+ Original Movie
By Staff Reports
Paolo Montalban has been added to the cast of "Descendants: The Rise of Red" (formerly known as "The Pocketwatch"), the latest installment in Disney Branded Television's music-driven mega-hit "Descendants" franchise, it was announced today by Disney+. Montalban will portray King Charming, Cinderella's (Brandy) husband and Chloe's (Malia Baker) dad, who is as much in love with Cinderella as he ever was. He previously played Prince Charming opposite Brandy's Cinderella in Walt Disney Television's iconic 1997 movie "Rodgers and Hammerstein's Cinderella."
Montalban joins previously announced cast members Kylie Cantrall (Disney's "Gabby Duran and the Unsittables") as Red, Malia Baker ("The Babysitters Club") as Chloe, Brandy ("Queens") as Cinderella, Rita Ora ("Kung Fu Panda: The Dragon Knight") as "The Queen of Hearts," China Anne McClain (Disney's "Descendants 2" and "Descendants 3") as Uma, Dara Reneé (Disney's "High School Musical: The Musical: the Series") as Uliana, Ruby Rose Turner (Disney's "Coop and Cami Ask the World") as Bridget/Young Queen of Hearts, Morgan Dudley ("Jagged Little Pill" on Broadway) as Ella/Young Cinderella, Joshua Colley ("Senior Year") as Hook, Melanie Paxson ("Descendants" franchise) as Fairy Godmother, Jeremy Swift ("Ted Lasso") as Principal Merlin and Leonardo Nam ("Westworld") as Maddox Hatter.
The "Descendants" movies unfurled an imaginative mythology of two new lands, idyllic Auradon and the ragtag Isle of the Lost, home to the teenage progeny of Disney's most iconic characters and notably, its most notorious villains. The bold new story of "Descendants: The Rise of Red" returns to these lands and also takes audiences through the rabbit hole to the hostile unincorporated territory of Wonderland, a magical, mysterious place made famous in "Alice in Wonderland."
"Descendants: The Rise of Red" follows the story of Red, the rebellious daughter of the Queen of Hearts, and Chloe, Cinderella's perfectionist daughter. When the tyrannical Queen of Hearts incites a coup against Auradon, polar opposites Red and Chloe must join forces and travel back in time to undo the traumatic event that set Red's mother down her villainous path.
Lauded filmmaker Jennifer Phang ("Advantageous," "Half-Life," "Foundation," "The Flight Attendant") is the director and co-executive producer of "Descendants: The Rise of Red," and the script was written by Dan Frey and Russell Sommer ("Magic: The Gathering"). Returning to the franchise is production designer Mark Hofeling ("Descendants," "Zombies," "High School Musical"). Suzanne Todd ("Noelle") and Gary Marsh are executive producers and the casting directors are Alexis Frank Koczara and Christine Smith Shevchenko ("The Mighty Ducks: Game Changers").
Twitter: @DisneyPlus | @DisneyChannel
Instagram: @DisneyPlus | @DisneyChannel | @DisneyDescendants
Hashtag: #DescendantsDeets