Action Figures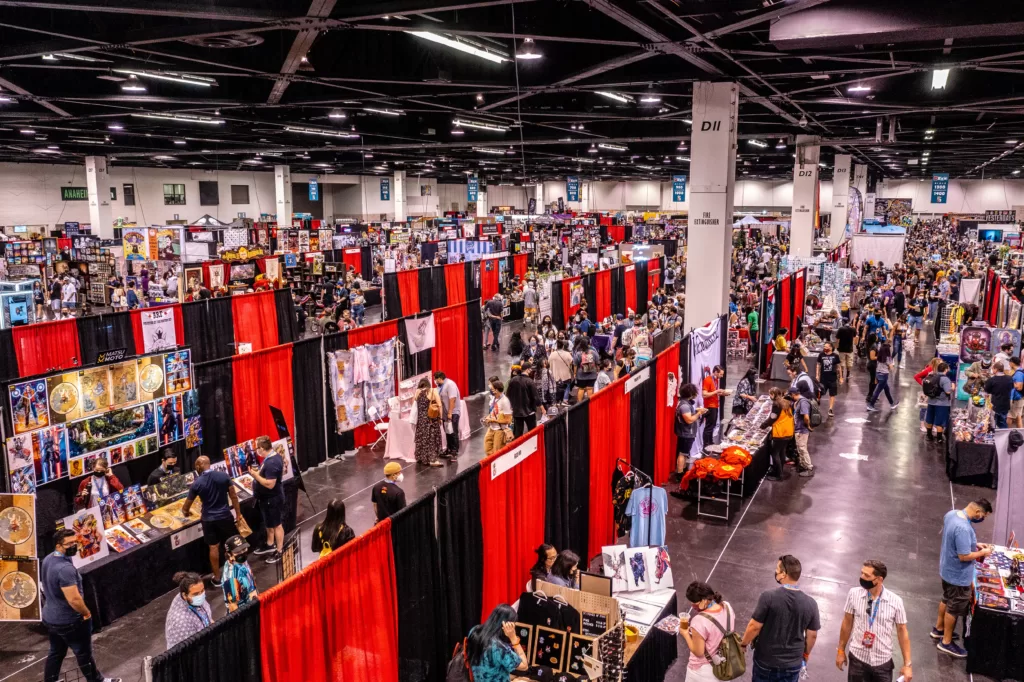 DesignerCon Returns This Weekend With All Star Programming Spanning Physical and Digital
By Staff Reports
(Photo Credit: Birdman Photos)
DesignerCon has amassed an undeniable community of loyal and enthusiastic followers. Over the last 17 years, they have been dedicated to the pursuit of and appreciation for art toys, eagerly celebrating the newest releases. This year, DesignerCon provides a plethora of new and exciting, supported by returning fan-favorites, for the ultimate collector experience. The show returns with the most sought after artist collectibles that they have become known for, in addition to innovative new contributions including digital collectibles, unifying a community of both happy fans and happy creators.
DCON is careful to keep the experience centered on the community itself, ensuring each addition is curated with the fans and artists in mind. Uniting talent and attendees from all around the world, the DCON experience is a cohesive haven of collectibles, down to the tickets themselves, designed by legendary street artist Persue. Featuring 9 unique designs inspired by 80s and 90s retro video games, each badge is a collectible, kicking off the unique experience from the moment fans check in.
With badges in hand, fans have a world in store for them as the show returns to the Anaheim Convention Center once again, bringing all new content and fan-favorite artists. Beginning with VIP Night, Presented by eBay, select attendees will be a part of the night frenzy with special programming, including a highly sought after "DCON x eBay VIP Box" which will feature special merch only available to VIP holders, and an exclusive MEDICOM TOY release featuring artist King Saladeen's first ever 100% BE@RBRICK. With exclusive drops, first access to coveted collectibles, a VIP pin from Punk Drunkers (complementing their billboard and booklet cover), and a VIP shirt from Johnny Cupcakes just scratching the surface, it's sure to be a night to remember.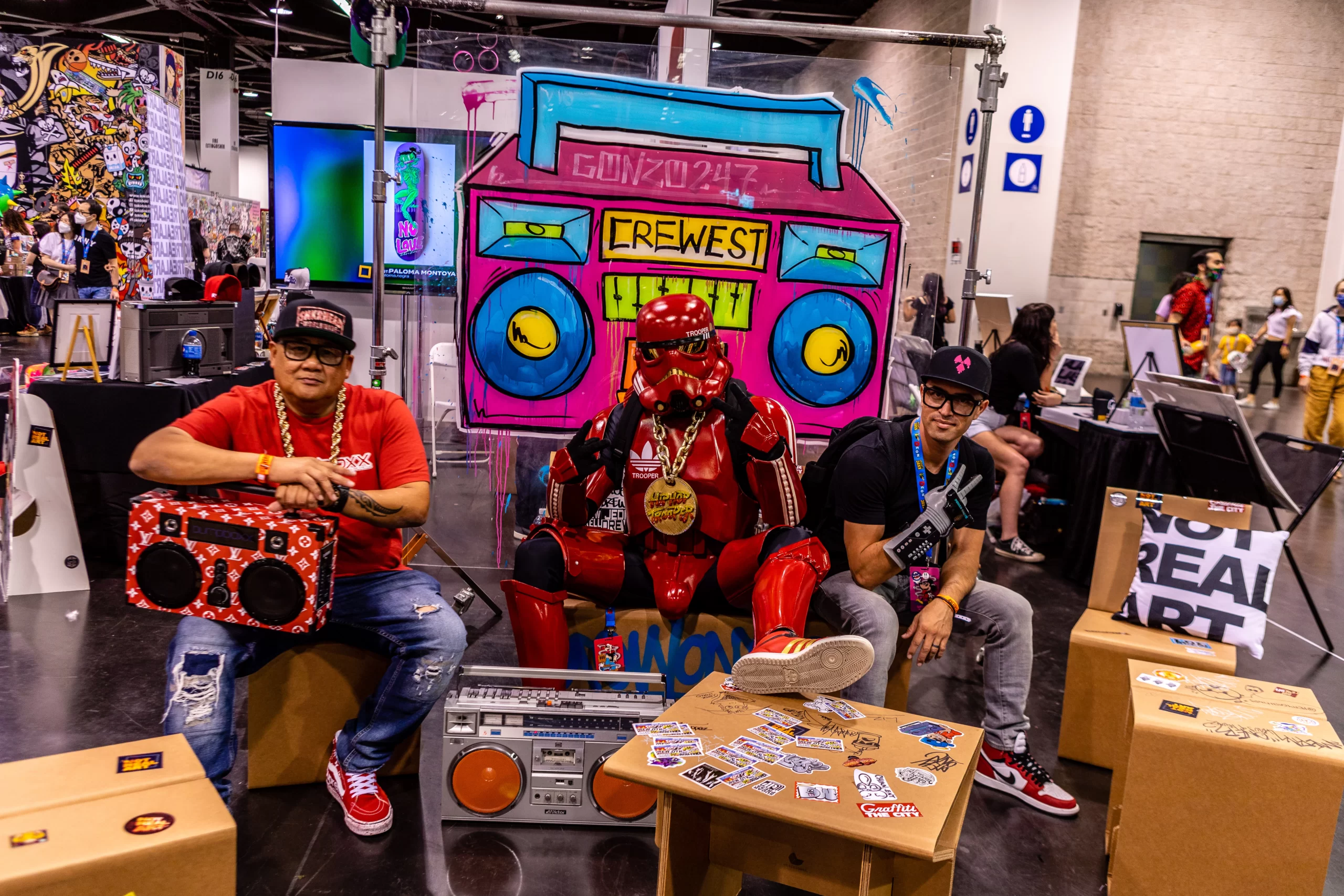 From there, the fun continues! Longtime partner, Japanese-based MEDICOM TOY returns to DesignerCon, their only US show, releasing rare and exciting figures from their vault including the 2022 DCON Artist Pack including pieces from Doktor A, The OBANOTH (Hannah Webb), SHAG, Nina Palomba, and Bobby Hundreds. More releases abound including Greg Mike's 1000%,not to mention, icon Shepard Fairey will be releasing his FIRST 400% and 100% BE@RBRICK Set!
Award-winning integrated future culture platform, MightyJaxx will debut the latest in vinyl collectible figures, featuring an array of artists that is sure to excite attendees. Pop Mart, the lanyard sponsor and epic online shop, brings exclusive merchandise including blind boxes and large collectible figures, offered to VIP attendees first. CAMO–Culture, Art, Music, Originals–will be debuting their signature 3D Icon Series of collectibles, featuring favorites from Jimmie Hendrix to Bob Marley.
Founder Ben Goretsky is excited about the upcoming show, saying "I can't wait to bring everyone together under the convention center roof again. The past 17 years have been a testament to the true value of our community, and we're so honored by the loyalty and support. We're ready to bring them some truly incredible drops this year, and quite a few surprises along the way!"
DesignerCon is also partnering with leading livestream shopping platform, NTWRK, to expand their audience. The app has over 4M users and seamlessly blends entertainment and commerce, giving brands and creators a place to interact with consumers in real time, create original content and sell exclusive products. NTWRK's range of products encompasses the world of cool and the brand is one of the premiere sellers of exclusive toys and collectibles. Having redefined the mobile shopping experience, this collaboration opens doors that were previously closed, synergizing two incredible and loyal communities. Not only will they have a booth, they will be streaming live from the floor, as the official streaming partner, offering exclusive drops before and during the festivities.
The floor itself is set to be a whirlwind of fascinating interactive activities, from this year's long-awaited art show Out of Order to carnival games, and exotic cars with an artist's touch.
Bridging the gap between the physical and the digital, DesignerCon is welcoming the web3 community in an expanded capacity. VeVe is once again participating in the DCON mania,after selling out every one of the 2021 drops in mere seconds! As the perfect compliment to DesignerCon, VeVe offers a unique method of collecting digitally, incorporating their signature NFTs into the culture of the show. The success of VeVe with major brands like Disney and Marvel show the lasting impact of their partnerships, but the real star is how successful the past year's collaboration proved to be.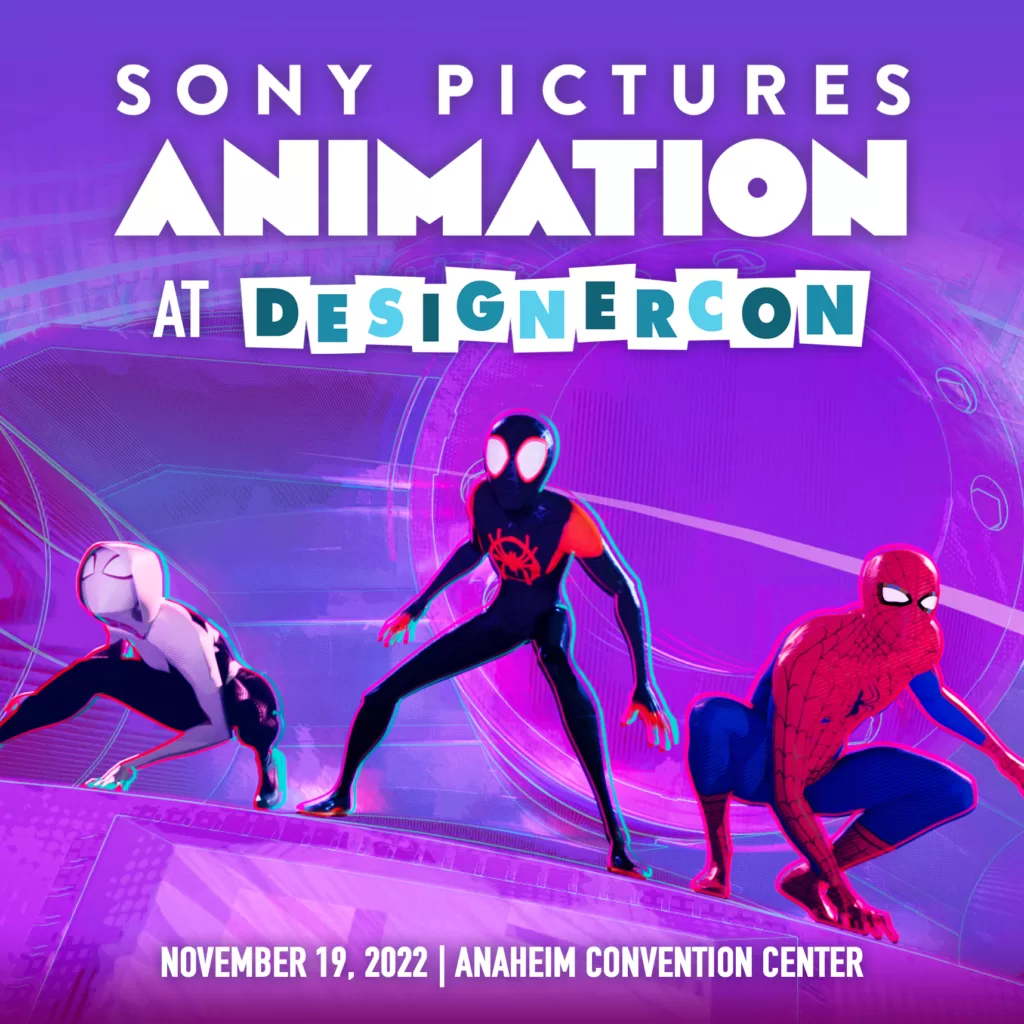 Taking it even further, the DCON team is launching Vincents–a series of phygital collectibles that bridge the gap between the physical and digital, merging the communities of collectors seamlessly. It is an incredible opportunity to unite and continue the phenomenon of digital collectors becoming physical collectors and vice versa, truly unifying interests and communities. DesignerCon is thrilled to reintroduce their beloved mascot Vincent, powered by blockchain technology. Bringing these directly to the consumers who have made DesignerCon such a success, the Vincents Blind Box will be dropping on November 18th, both online and at DesignerCon '22.
The Vincents serve as the perfect lead in for 3XP, a curated space dedicated to education and opportunity for those interested in web3. 3XP is an area with interactive experience that brings together curious web2 users and web3 enthusiasts. This space is aimed to promote collaboration, community engagement, and education around all things web3.
Look to the stage for some mind-blowing programming as well. In celebration of 20 years of Sony Pictures Animation, the studio returns to DesignerCon with a branded stage and programming schedule featuring exclusive, interactive presentations and panels. Hosted by Mark Brickey from Adventures In Design. SPA stage programming includes a Storyboard Duel, Sony Animation: Picture This! Pictionary With the Pros, and 1:1 With Sony Pictures Animation President Kristine Belson, to name a few.
Integrating the virtual and the physical for a 2022 blowout, the show not to be missed. With the added value of three perfectly integrated sponsors and more exclusive drops than fans have even imagined, DesignerCon continues to collect new devoted fans and impress their existing community.
About DesignerCon
Founded in 2005 by Ben Goretsky, DesignerCon brings together artists, manufacturers, distributors, and retailers in the designer toy/ vinyl collectibles market and has grown to incorporate everything in the design world including apparel, plush, printing, sculpture, designer toys, and both fine and urban art. The steady growth DesignerCon has enjoyed correlates with its popularity in today's art nerd, geek culture; collectors and designer toy lovers alike wait through the night for new releases, pre-orders for new artist collaboration apparel are sold out within minutes, and artists use the convention as an opportunity to announce exclusive releases and collaborations. www.designercon.com
About eBay
eBay Inc. (Nasdaq: EBAY) is a global commerce leader that connects people and builds communities to create economic opportunity for all. Our technology empowers millions of buyers and sellers in more than 190 markets around the world, providing everyone the opportunity to grow and thrive. Founded in 1995 in San Jose, California, eBay is one of the world's largest and most vibrant marketplaces for discovering great value and unique selection. In 2021, eBay enabled over $87 billion of gross merchandise volume. For more information about the company and its global portfolio of online brands, visit www.ebayinc.com.
About NTWRK
Named one of Fast Company's "Brands That Matter" and "Most Innovative Companies" as well as Ad Age's "Hottest Brands," NTWRK is the premier North American livestream shopping platform where "entertainment meets e-commerce" (Forbes). Built on a digitally-innovative model of daily product drops, livestream shopping festivals, and exclusive partnerships with world-renowned brands and creators, NTWRK has fostered an organic global community of artists and fans since its launch in 2018. Under the motto "Shop, Watch, Connect" NTWRK provides a curated digital shopping experience that resonates with Gen-Z and millennial consumers.
About VeVe
Founded in 2018, VeVe was created by collectors, for collectors to bring premium licensed NFT digital collectibles to the mass market. VeVe is the largest mobile-first digital collectibles platform and one of the top grossing Entertainment Apps in the Google Play and Apple stores. Utilizing both blockchain and augmented reality technologies, VeVe offers premium licensed collectibles from leading brands including DC Comics and Warner Bros, Cartoon Network, tokidoki, Ghostbusters, Back to the Future and more. In March 2021, VeVe committed to 100% carbon neutral NFTs and provided $7+ million in grants to environmental nonprofits to raise money for causes through NFT promotions. In addition, VeVe uses Ethereum's layer 2 scaling protocol, Immutable X, which provides instant trade confirmation, scalability (over 9,000 trades per second), zero gas fees, and a 99.9% reduction in environmental footprint.
The VeVe Digital Collectible app is available on both iOS and Android. Learn more at VeVe.me