Art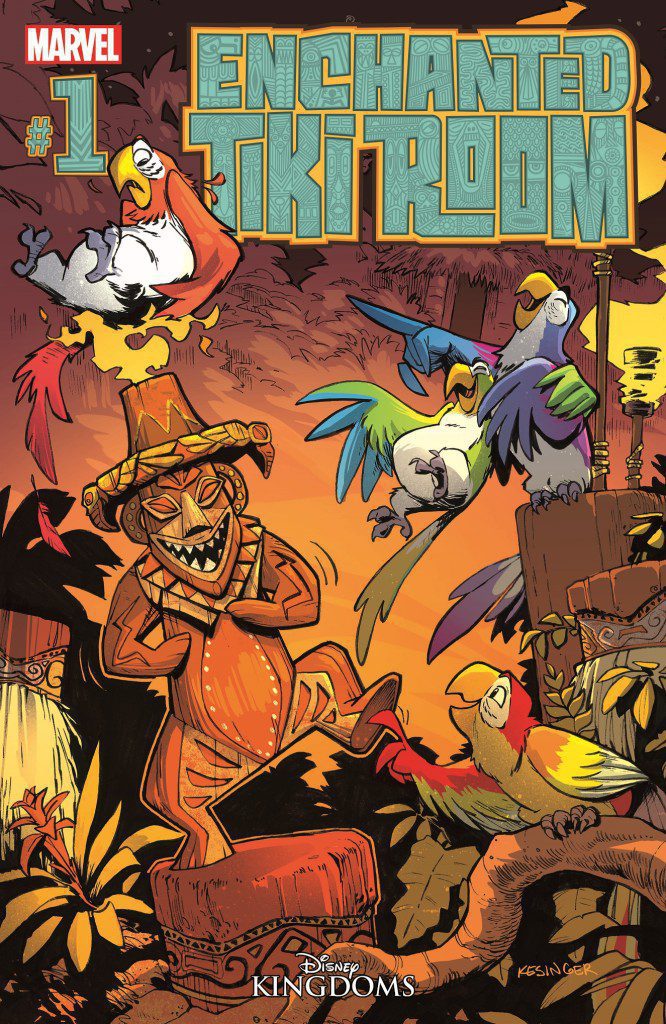 Enchanted Tiki Room #1 Brings Feathery Fun to Marvel Comics
The Iconic Enchanted Tiki Room Springs to the Four Color Page this October
(By Staff Reports) – The world famous attraction comes to Marvel Comics for an all-new adventure! Today, Marvel Entertainment and the minds at Walt Disney Imagineering are proud to announce ENCHANTED TIKI ROOM #1, the newest Disney Kingdoms limited series coming this October! Pack your sunscreen and catch the boat, because creators Jon Adams and Horacio Domingues are taking you on a tropical Disney Kingdoms vacation.
Welcome to the Enchanted Tiki Room, a place of legend…of fantasy…and mystery! Here, on an isolated and mysterious island, almost anything can happen. And often does! Inside the island's Enchanted Tiki Room – an astonishing cast of birds, plants and ancient Tiki gods spring to life. As the next boat arrives carrying new visitors, what stories will unfold, what mysteries will be revealed and how are they all connected?
"The Disney Kingdoms series gave us an opportunity to build on stories from our classic Disney Parks attractions that guests love," says Walt Disney Imagineer Tom Morris, speaking with the Disney Parks Blog. "We're hoping the books inspire readers to revisit favorite attractions with a new perspective. For this series, we're taking guests to a tropical island filled with everything loved from the original attraction and introducing some new characters, songs, and stories to discover."
Launching under the Disney Kingdoms banner, Enchanted Tiki Room has been created in close partnership with the designers, producers and creative directors at Walt Disney Imagineering. Joining other critically-acclaimed hits like The Haunted Manion, Figment, Big Thunder Mountain Railroad and more – Disney Kingdoms titles present exciting new adventures that expand upon the beloved lands, attractions and characters of Walt Disney Parks and Resorts.
Your journey is about to begin, so grab your flip-flops, pop open your beach chair and uncover the mystery and the magic this October with ENCHANTED TIKI ROOM #1!
ENCHANTED TIKI ROOM #1
Written by JON ADAMS
Art by HORACIO DOMINGUES
Cover by BRIAN KESINGER
Orange Bird Variant Cover by JASON GRANDT
Connecting Variant Cover by JASON GRANDT
Action Figure Variant by JOHN TYLER CHRISTOPHER
On-Sale Print & Digital This October!
Elements based on Enchanted Tiki Room © Disney