Collectibles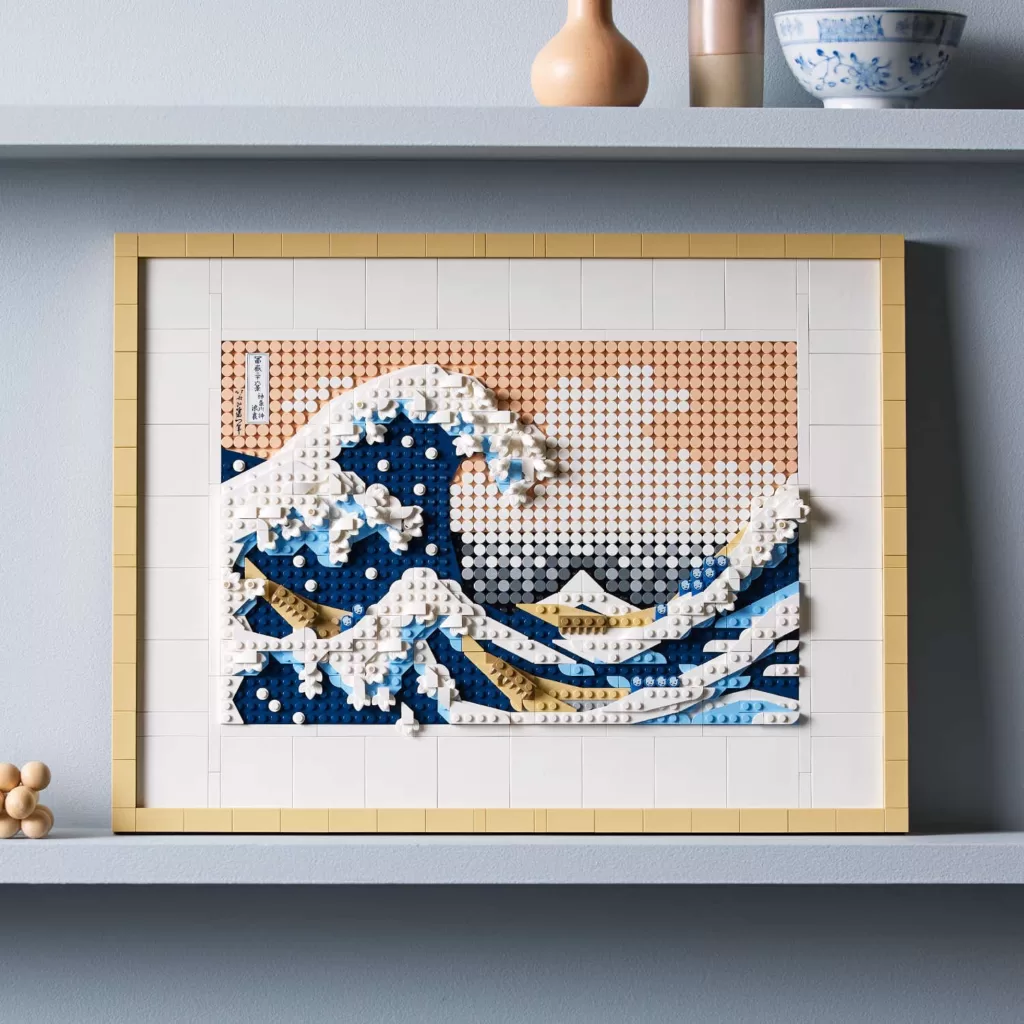 Find your flow with the iconic Hokusai: The Great Wave re-imagined as LEGO Art
By Staff Reports
Easily one of the most recognizable and influential Japanese artworks of all time continues to make creative waves around the world: Hokusai – The Great Wave. The LEGO Group is paying tribute to this global masterpiece and its almost two-century long history by re-imagining the iconic masterpiece in LEGO Art form, giving lovers of art and Japanese culture the opportunity to immerse themselves into a relaxing build, perfect for displaying at home.
Since Katsushika Hokusai created the original woodblock print of The Great Wave in the early 1830's, the image has decorated the walls of museums, inspired music, and been recreated as street art and merchandise around the world. The image portrays Mount FUJI, Japan's iconic mountain, behind a large wave covering a group of small boats.
The artwork has now been re-imagined by LEGO designers in this new 1,810-piece LEGO Art set, featuring layers and elements of different shapes to portray the lines and depth of Hokusai's original artwork.
Art and LEGO fans can find their flow as they build and listen to the accompanying soundtrack while looking through the premium booklet of instructions that features details about the original artwork. Using LEGO Art Hokusai: The Great wave as a great escape.
The 1,810-piece LEGO Art Hokusai: The Great Wave set is available from January 1st from LEGO.com and LEGO retailers priced at €99.99 / $99.99 / £89.99.