Collectibles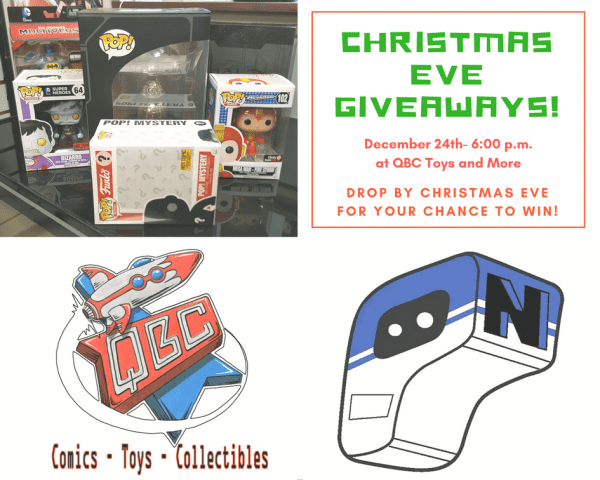 Five Days of Christmas Giveaways Becomes a Christmas Eve Giveaway!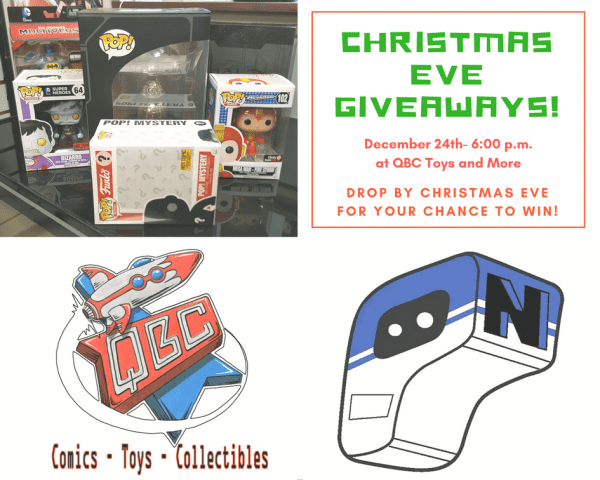 By Nolan P. Smith
As it is the season to be giving, we have decided to give away more items than we originally planned and move our Christmas Giveaways from online to our favorite comic shop: on Christmas Eve, we will be at QBC Toys and More in Victorville, CA at 6:00 p.m.: we will be at the store to give away prizes like a Halo SDCC exclusive, some exclusive Funko POPS, and the awesome gold BB-8 Funko Pop, which is a Black Friday Hot Topic exclusive! You must be at the store at 6 p.m. Christmas Eve to be entered to win.
So if you are near Victorville, CA, come join us as we aim to brighten the holiday season even more!