Video Games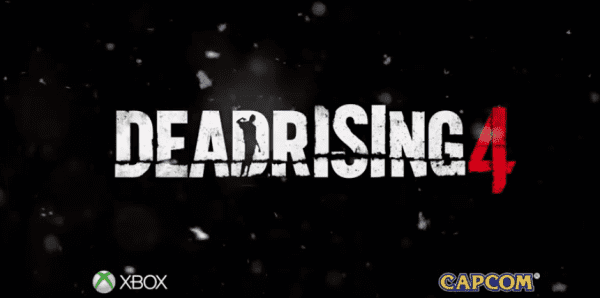 Frank West Returns in Dead Rising 4, Hitting this Holiday to Xbox One and Windows 10 PC
Frank West is back with Dead Rising 4
By Nolan P. Smith
With all the news coming out of E3, one of the games I am most excited for has to be Dead Rising 4.
As reported by the XBox Wire, Dead Rising 4 hits the XBox One and PC this holiday season, and looks to be going home. From Capcom Vancouver, Dead Rising 4 has the return of everyone's favorite zombie killing photojournalist, Frank West, back to where it all started: the Willamette Mall. Set 16 years after the original outbreak, a mysterious outbreak has overrun the mall once again, which brings Frank back to find the truth… and kill zombies in grand fashion.
Check out the trailer below, which is an amazing way to reintroduce the world to Frank West. New baddies up to battle include Fresh- newly zombified victims that turn right before your eyes, and Evo- super zombies with superior strength and mobility.
The key features of Dead Rising that I loved return, including the ability to combine hundreds of weapons and vehicles to combat the horde – ranging from the practical, to the practically insane. Frank also gets access to all-new EXO Suits, giving him super-strength and incredible firepower, as well as the ability to rip down objects in the world to use as weapons. From giant pipes to parking meters, the world is filled implements of mass zombie destruction.
Multiplayer is getting an upgrade too, allowing you to play together with four friends to complete missions and conquer the zombie-infested Willamette Memorial Megaplex. Or you can use quick match to join a game in progress with players around the world.
Dead Rising 4 releases this holiday on Xbox One and Windows 10 PC. Stay tuned for more details this summer, to learn how you and Frank West can survive the zombie apocalypse!
Read more at http://news.xbox.com/2016/06/13/frank-west-returns-dead-rising-4-coming-holiday-xbox-one-windows-10-pc/#uReQCy2gCi0lxwYK.99