Art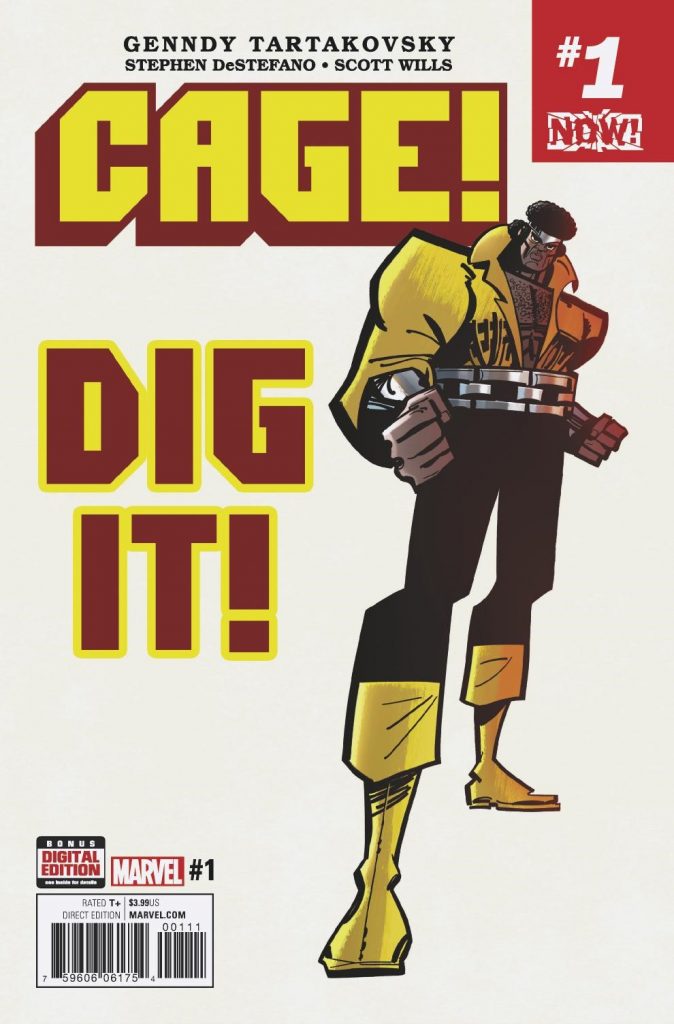 Genndy Tartakovsky Brings CAGE! #1 to Marvel NOW! This October!
Animation Superstar Takes on Luke Cage for New Series, CAGE!

By Staff Reports— The wait is finally over! Award-winning animator Genndy Tartakovsky (Dexter's Laboratory, Samurai Jack, Hotel Transylvania) charges headlong into Marvel NOW! to bring his long-awaited Luke Cage tale to life! Written by Tartakovsky with art by Tartakovsky & inker Stephen DeStefano, Marvel is pleased present a new look at the hard-hitting, action-packed CAGE! #1 – coming to comic shops and digital devices this October!
Welcome to the mean streets of New York City – shoes are big, bottoms are belled and crime is rampant! But in the heart of the city, the world's hardest-working, smack-talking, chain-wearing, tiara-sporting super hero is hitting the streets hard and hitting the bad guys harder. This Hero for Hire is on the case, and his rates are reasonable! He's Luke Cage, and he'll save your ass. Dig it!
At long last, the eagerly anticipated series returns! Be there when CAGE! #1 comes to comic shops and digital devices on October 5th!
CAGE! #1 (of 4) (AUG160854)
Written by GENNDY TARTAKOVSKY
Art & Cover by GENNDY TARTAKOVSKY & STEPHEN DESTEFANO
Hip-Hop Variant by MARCO D'ALFONSO (AUG160855)
Run the Jewels Variant by DAMION SCOTT (AUG160856)
Classic Variant by TREVOR VON EEDEN (AUG160857)
Variant Cover by JOE QUESADA (JUL168645)
FOC – 09/12/16, On-Sale – 10/05/16
To find a comic shop near you, visit www.comicshoplocator.com or call 1-888-comicbook.