Holiday Gift Guide 2021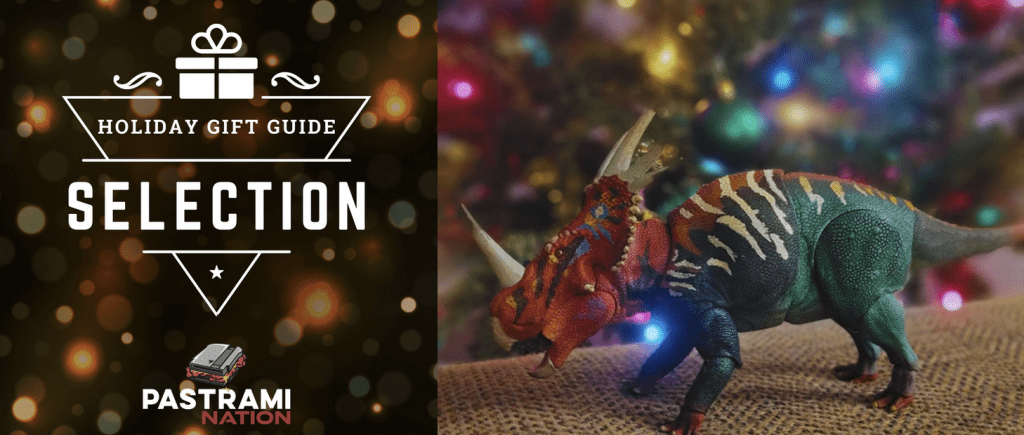 Holiday Gift Guide Selection: Beasts of the Mesozoic Styracosaurus Action Figure
By Jason T. Smith
Creative Editor
The holidays are upon us, and what better way to get ready for your shopping than our Holiday Gift Guide. We have carefully selected a variety of gifts from all corners of pop culture. We have something for all, from action figures and video games to books and fashion accessories.
For this selection, we picked one of the best dinosaurs action figures ever to be released: Creative Beasts Studios Beasts of the Mesozoic Styracosaurus.
The Styracosaurus is probably the second most well-known ceratopsian, second only to Triceratops. That's how it was for me growing up: you'd go to the dinosaur section of a toy store, and they mostly had Triceratops, and if your lucky, as I was, you'd find a Styracosaurus, who I favored more thanks to its frill spikes and that huge single horn on its snout, which made it look more menacing. Well, Creative Beast has given us the masterpiece version of Styracosaurus with its incredible detail and articulation. You also gotta love the green and red color scheme on this guy. It reminds me of a certain big cat that carried a certain universal master into battle. But the fun doesn't stop there, as Creative Beast has given us masterpiece versions of pretty much every ceratopsian that ever walked the earth, from the usual suspects like Triceratops and Styracosaurus to the wildly popular Pachyrhinosaurus and the strange-looking Einiosaurus. If you don't own one of these guys yet, you are greatly missing out—a perfect gift for the dinosaur fan in your life.
You can pick this one up directly from Creative Beast Studios HERE.