Television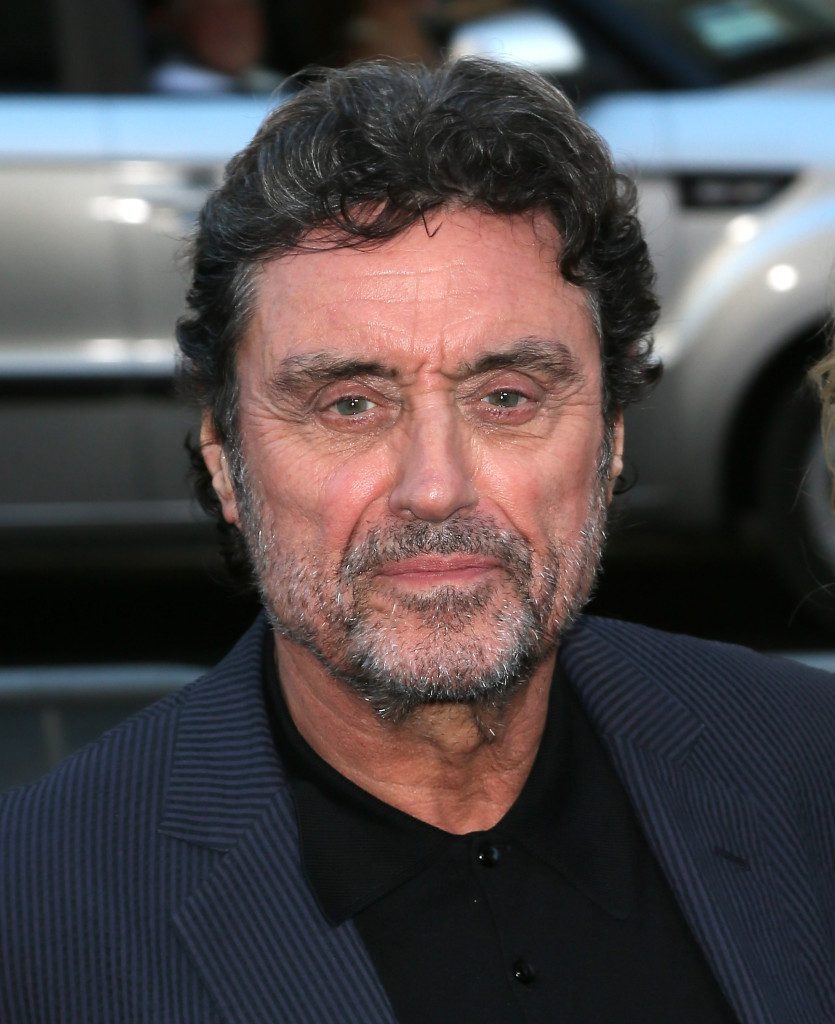 Ian McShane Cast as Mr. Wednesday in Starz and Fremantlemedia's American Gods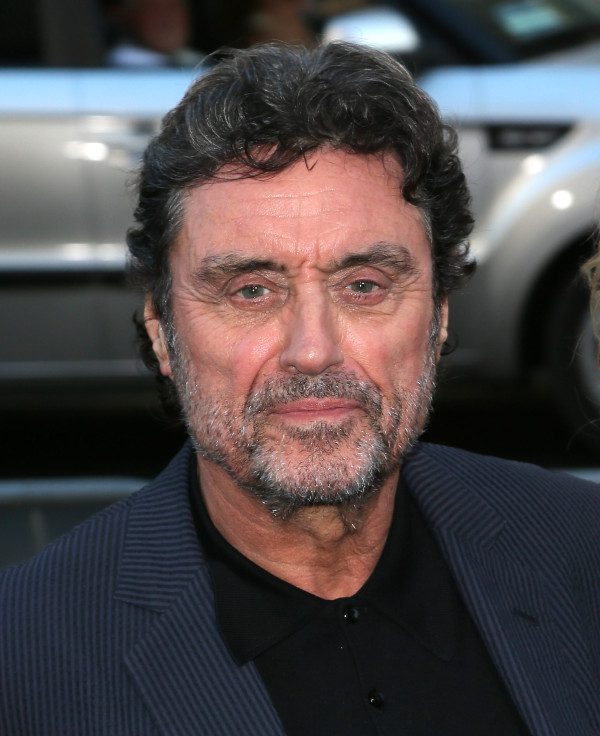 Ian McShane Brings Wednesday to Life for American Gods TV Series
(By Staff Reports)– Starz and FremantleMedia North America (FMNA) announced today that Ian McShane ("Deadwood," "Ray Donovan") has been cast as Mr. Wednesday in the upcoming adaptation of Neil Gaiman's acclaimed contemporary fantasy novel, American Gods. The series will begin shooting in April.
Neil Gaiman said, "When you write a beloved character (beloved with, or despite, or because of all his faults) like Mr. Wednesday, you get to watch the internet trying to cast the role. I've seen a hundred names suggested, but few make me grin like Ian McShane does. I've already been lucky enough to have him in one film (he was bright blue in it, animated, and probably Polish). Now I count myself even luckier: he's made the journey from 'Lovejoy' to 'American Gods.'  Yesterday was Super Tuesday. Today is Wonderful Wednesday."
Commented Bryan Fuller and Michael Green, "Actor. Icon. And now god. It is a goddamn delight to be collaborating with the incomparable Ian McShane — again and for the first time — on a story about faith and belief, with the utmost faith and belief in Mr. McShane as our Mr. Wednesday. A wonderful Wednesday indeed."
Playing Mr. Wednesday, McShane joins Ricky Whittle, who was recently announced to play Shadow Moon in American Gods. Mr. Wednesday is a crafty and endlessly charismatic con man, full of perverse wisdom, curious magic, and grand plans. He hires ex-con Shadow Moon to be his bodyguard as he journeys across America, using his charms to recruit others like him as he prepares for the ultimate battle for power.
Acclaimed British actor McShane catapulted to American TV stardom by playing the ruthless frontier kingpin Al Swearengen on "Deadwood," for which he was nominated for both Emmy and SAG Awards and won the Golden Globe for Best Actor in a Television Drama and the Television Critics Award for Individual Performance.  He also starred in Starz' "The Pillars of the Earth," for which he received a Golden Globe Nomination for Best Actor in a Mini Series.  Across film, he is best known for his portrayal as 'Blackbeard" in Pirates of the Caribbean: On Stranger Tides and as "Teddy Bass" Sexy Beast. Other television appearances have included "Ray Donovan," "American Horror Story," ""The West Wing" and "Lovejoy."  This year he will appear in "Game of Thrones" and "Dr. Thorne" and can be seen in the upcoming films John Wick: Chapter 2, The Hollow Point and Bolden.  McShane is also an accomplished and award-winning stage actor appearing in productions on Broadway, in the West End and Los Angeles throughout his career.
American Gods been translated into over 30 languages and earned numerous accolades including Hugo, Nebula and Bram Stoker Awards for Best Novel. The plot posits a war brewing between old and new gods: the traditional gods of mythological roots from around the world steadily losing believers to an upstart pantheon of gods reflecting society's modern love of money, technology, media, celebrity and drugs.
American Gods is produced by FremantleMedia North America. Bryan Fuller ("Hannibal," "Pushing Daisies," "Heroes") and Michael Green ("The River," "Kings," "Heroes") are writers and showrunners. David Slade ("Hannibal," "The Twilight Saga: Eclipse") is directing the pilot and additional episodes. FMNA's Craig Cegielski and Stefanie Berk are executive producing the series along with Fuller, Green, Slade and Neil Gaiman. Senior Vice Presidents of Original Programming Marta Fernandez and Ken Segna are the Starz executives in charge of "American Gods." Starz retains all network pay TV and SVOD rights to the project. FremantleMedia is distributing the series worldwide.
Ian McShane is represented by ICM Partners, Gallant Management, Independent Talent Group and Sloane, Offer, Weber & Dern.
Fans can tweet @AmericanGodsSTZ, @STARZ_Channel and @FMNATV and join the conversation with #AmericanGods.
About Starz
Starz (NASDAQ: STRZA, STRZB) is a leading integrated global media and entertainment company with operating units that provide premium subscription video programming on domestic U.S. pay television channels (Starz Networks) and global content distribution (Starz Distribution), www.starz.com.
Starz Networks is a leading provider of premium subscription video programming through the flagship STARZ® and ENCORE® pay TV networks which showcase premium original programming and movies to U.S. multichannel video distributors, including cable operators, satellite television providers, and telecommunications companies.  As of December 31, 2015, STARZ and ENCORE serve a combined 55.8 million subscribers, including 23.6 million at STARZ, and 32.2 million at ENCORE, making them the largest pair of premium flagship channels in the U.S.  STARZ® and ENCORE®, along with Starz Networks' third network MOVIEPLEX®, air more than 1,000 movies monthly across 17 linear networks, complemented by On Demand and authenticated online offerings through STARZ PLAY, ENCORE PLAY, and MOVIEPLEX PLAY. Starz Distribution develops, produces and acquires entertainment content, distributing it to consumers globally on DVD, digital formats and traditional television.  Starz Distribution's home video, digital media and worldwide distribution business units distribute original programming content produced by Starz, as well as entertainment content for itself and third parties.
About FremantleMedia North America
FremantleMedia North America (FMNA) is the U.S. arm of global media giant FremantleMedia, which includes a distribution arm, FremantleMedia International, a digital and branded entertainment division and a kids & family entertainment business.  As one of the world's largest and most successful creators, producers and distributors of TV  brands in the world, FremantleMedia's comprehensive global network has operations in 29 countries, creating over 10,000 hours of programming a year, rolling out more than 45 formats and managing over 350 individual titles. The company also distributes more than 20,000 hours of content in over 200 territories. FMNA and its portfolio of companies, including Original Productions and 495 Productions, produce entertaining and innovative scripted and alternative programs for network, cable, syndicated and online platforms. Their slate includes a diverse range of both critically-acclaimed and award-winning successes including "American Idol" (FOX), "America's Got Talent" (NBC), "Family Feud" (SYN), "Let's Make A Deal" (CBS), "The Price Is Right" (CBS), "The Great Christmas Light Fight" (ABC), "Deadliest Catch" (Discovery), "Married to Medicine" (Bravo), "Party Down South" (CMT), "Ice Road Truckers" (HISTORY), "Storage Wars" (A&E), "Celebrity Family Feud" (ABC), "Celebrity Name Game" (SYN), "Hollyweed" (Independent) and "American Gods" (STARZ), among others.