Comics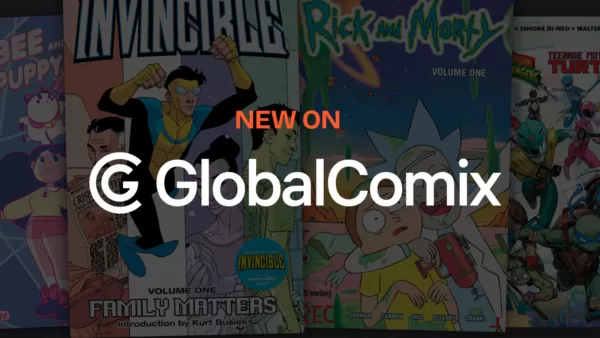 Invincible, Rick and Morty and More Great Titles are Available on GlobalComix!
By Staff Reports
The GlobalComix app is kicking out the gold with a star-studded cast of cartoon characters and fan-favorites! With its all-new slate of publishers on board, fans can slide away from streaming and into the digital reading realm, with comics from Image Comics, Oni Press, Boom! Studios and more, now available on the GlobalComix app, with select titles for digital download!
Mark Grayson (AKA Invincible) is left to pick up the pieces and try to continue on with some sort of life. His mother is a wreck, his friends don't understand and the super-villains of the world just want to beat him up. Just ahead of Amazon Prime's Invincible Season 2 release (Nov. 3), the Image Comics' series Volume 1 – 21, created by Robert Kirkman, Ryan Ottley, and John Rauch, is now available on GlobalComix!
With season 7 of Rick and Morty on Adult Swim underway, Oni Press's hit comic book series based on Dan Harmon and Justin Roiland's hilarious animated show continues in pages and panels! Catch up on the adventures of degenerate genius Rick Sanchez and his bumbling grandson Morty as they explore the outer reaches of time, space, and anatomy. With an indelibly assembled team of rotating comics creators, readers can read through Volumes 1-12, as well as collections of spin-off comics releases.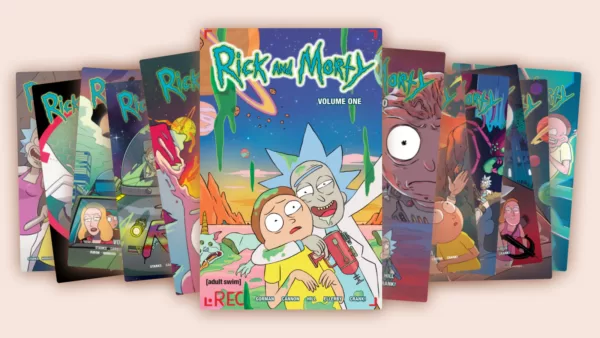 The celebrated Netflix series Bee & Puppycat, featuring the cheerful, eccentric young woman in her early twenties who is habitually fired from menial, low-paying jobs. Boom! Studios brings issues #1 – 11 featuring stories written by Natasha Allegri and Jackson Garrett, with art by Natasha Allegri.

Also from From Boom! Studios, get your Saturday morning nostalgia on with the Mighty Morphin Power Rangers/Teenage Mutant Ninja Turtles crossover series!
Find fan-favorite series, read and discover all new titles—explore the world of GlobalComix! With over 50,000 releases of comics, manga, and webcomics across all genres, and growing, readers can use the simple search engine to find old and new favorite titles by filtering across genres, themes, art styles, formats, audiences, and more!
The flagship app is now available with subscription on iOS and Android phones and tablets, with PDF downloads starting at just under $1.
For more information visit www.globalcomix.com.