Action Figures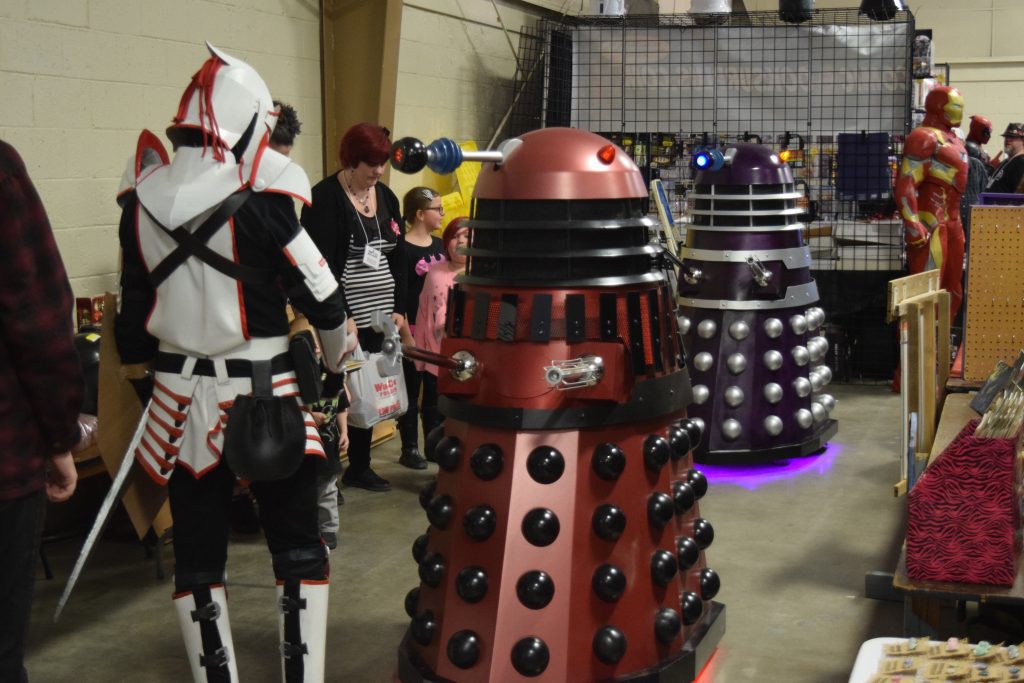 JayZoMon's Inaugural Pop Culture Expo Brought the High Desert It's First Comic Book Convention and More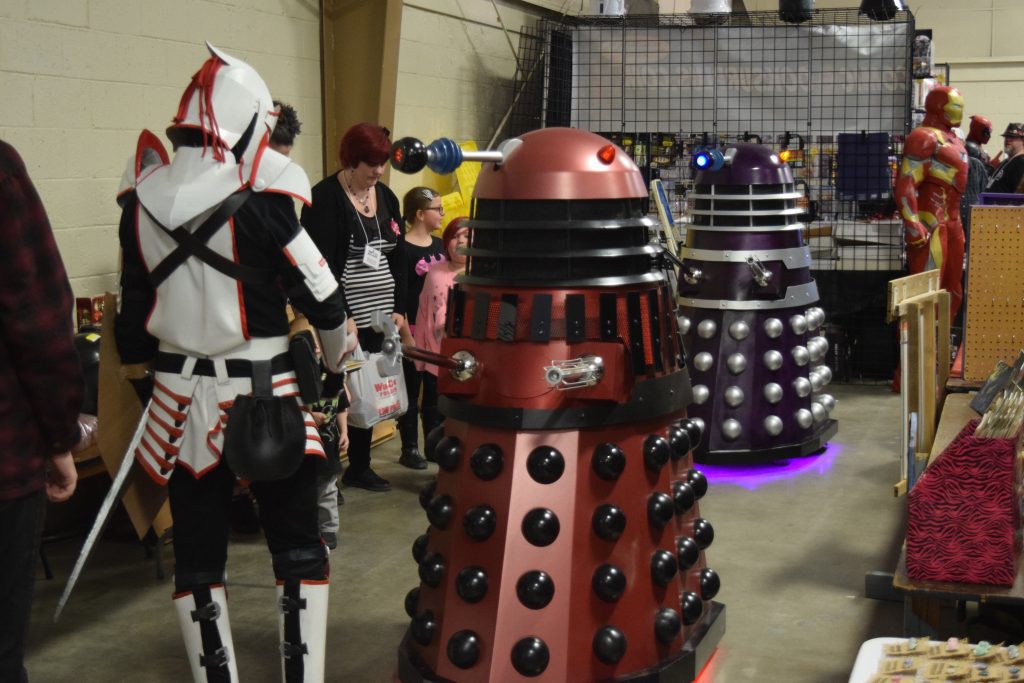 By Nolan P. Smith
Photos by Nolan P. Smith, Jason T. Smith, Eddie Aguirre and Jessica Rude-Aguirre
This past Saturday, residents made their way to the San Bernardino County Fairgrounds for the first-ever pop culture/comic book convention to come to the High Desert as JayZoMon's Pop Culture Expo brought cosplay, comic books, celebrities, and professional wrestling to our community. 
Organized by David Montoya, the convention boasted vendors from around the High Desert- from local comic book shops to artisans, artists, special effects specialists, podcasters, and more. From amazing Dalek cosplayers that roamed the aisles to the infamous 501st Legion, cosplay was well represented. Fans could walk away with autographs from actors, prints, and artwork from a variety of talented people, and some even walked away with free food, thanks to Apollo Burger and pop culture news outlet and podcast, Pastrami Nation, who were doing giveaways every hour at the Linebreakers booth. 
"It was really cool for the community," said Linebreakers Owner David McKean. "We tried to give our best for them at the event, and we look forward to bigger and better plans for next year!"
Linebreakers had a little bit of everything they offer in their shop, located on 7th Street in Victorville. From comic books and collectibles to live gaming demonstrations and miniature painting sessions, they had something for fans of all ages to enjoy. They also had local artist Cesar Flores sketching live at the booth. 
"Anytime we can go all out in support of this great community, we will, regardless of the climate or atmosphere around us, and we are very thankful for the opportunity to be a part of it!" said Linebreakers Comic Book Specialist Denton Heath. 
The set up was well done, with a nice flow to the entire convention. For being a first-time convention, it looked and felt like the organizers had done this for years. Several podcasters were on hand for this first of its kind event as well, including Nowhere California, Nerd Mulisha, and the Sarlacc Digest Podcast, which specializes in one of Sci-fi's most beloved franchises: Star Wars.  
"For the first of its kind in the High Desert, the Expo was a great, fun, start!" said Scott Kruger from the Sarlacc Digest Podcast. "The cosplay contest and wrestling matches were a lot of fun. It can only get better from here." 
The day was finished with a professional wrestling show hosted by Alpha Omega Wrestling, which brought in a sizable crowd to see the main event, which featured local professional wrestler Blake Grayson fighting for a newly created championship belt.  
The expo made history with this show, and the community showed that they want more. For more information on JayZoMon's Pop Culture Expo, visit https://www.jayzomonspopcultureexpo.com/.