Comics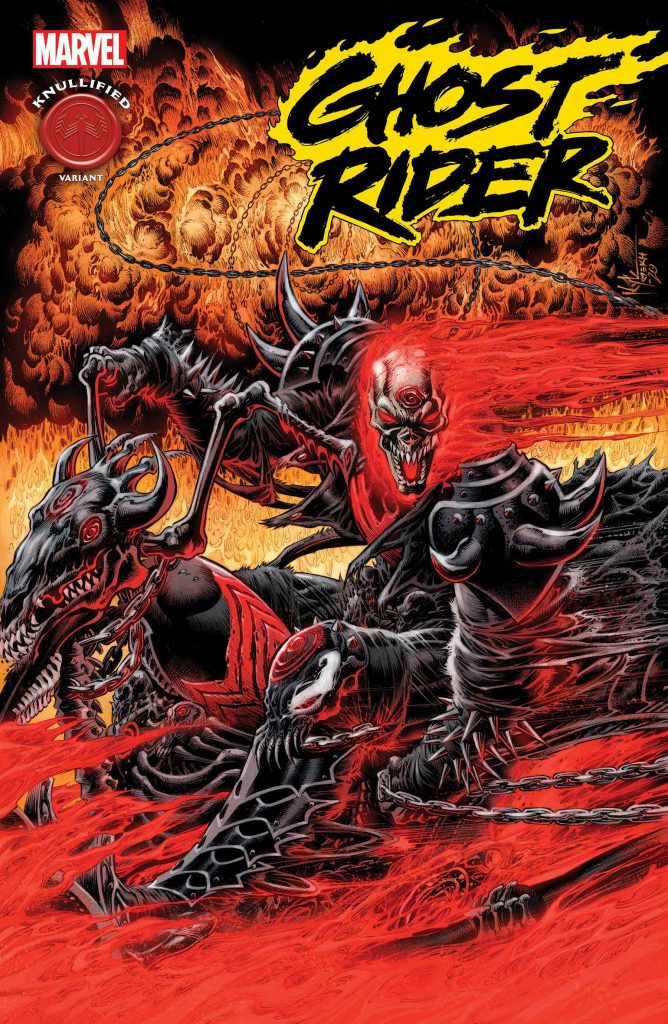 KNULL OVERTAKES YOUR FAVORITE MARVEL HEROES IN DECEMBER COVERS!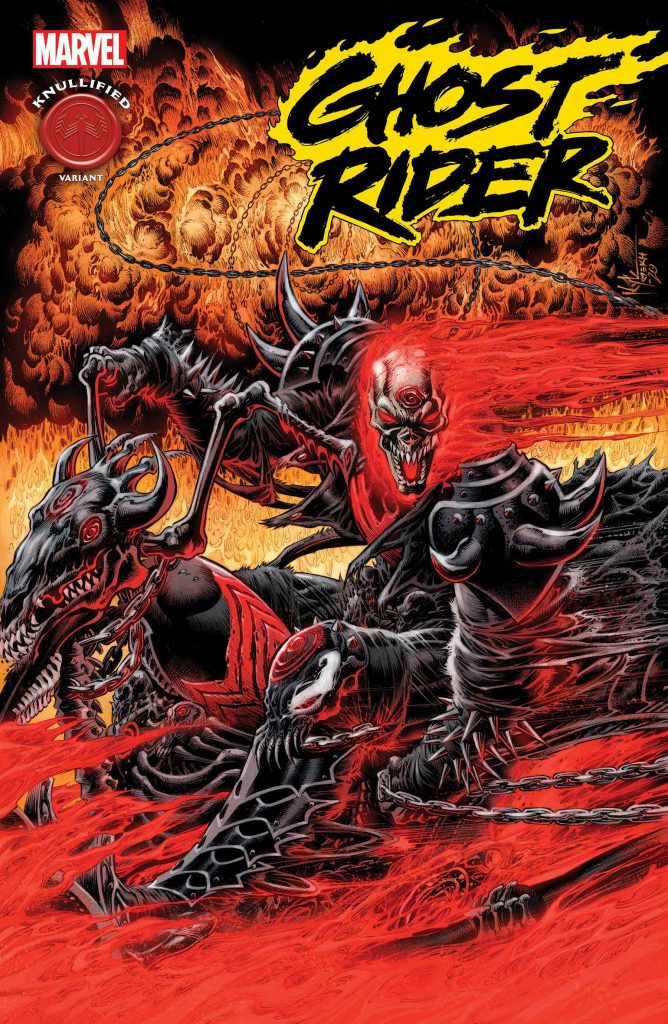 By Staff Reports
Knull is coming. The God of Symbiotes will make his long-dreaded arrival this December in KING IN BLACK, the monumental event that delivers on everything Donny Cates and Ryan Stegman have built up in their groundbreaking run on Venom. To celebrate this epic storyline, readers can see Knullified versions of their favorite Marvel heroes on twisted variant covers coming in December.
These chaotic versions of heroes like Captain America, Thor, and Storm reveal just what happens when Knull's overwhelming darkness overcomes the Marvel Universe as we know it. You can see some of these glorious covers now featuring an all-star lineup of amazing artists including Skan, Ken Lashley, Taurin Clark, Iban Coello, and more! Be on the lookout for more Knullified variant covers coming your way and brace yourself for Knull's impact this December in KING IN BLACK!
BLACK CAT #1 KNULLIFIED VARIANT by TAURIN CLARK
BLACK WIDOW #4 KNULLIFIED VARIANT by SKAN
CAPTAIN AMERICA #26 KNULLIFIED VARIANT by JULIAN TOTINO TEDESCO
CAPTAIN MARVEL #24 KNULLIFIED VARIANT by TRADD MOORE
CONAN THE BARBARIAN #17 KNULLIFIED VARIANT by E.M. GIST
FANTASTIC FOUR #27 KNULLIFIED VARIANT by JUAN FERREYA
GHOST RIDER: RETURN OF VENGEANCE #1 KNULLIFIED VARIANT by KYLE HOTZ
THOR #10 KNULLIFIED VARIANT by KEN LASHLEY
VENOM #31 KNULLIFIED VARIANT by FRANCISCO HERRERA
X-MEN #16 KNULLIFIED VARIANT COVER by IBAN COELLO
To find a comic shop near you, visit www.comicshoplocator.com
About Marvel Entertainment
Marvel Entertainment, LLC, a wholly-owned subsidiary of The Walt Disney Company, is one of the world's most prominent character-based entertainment companies, built on a proven library of more than 8,000 characters featured in a variety of media for over eighty years. Marvel utilizes its character franchises in entertainment, licensing, publishing, games, and digital media.
For more information visit marvel.com.