Action Figures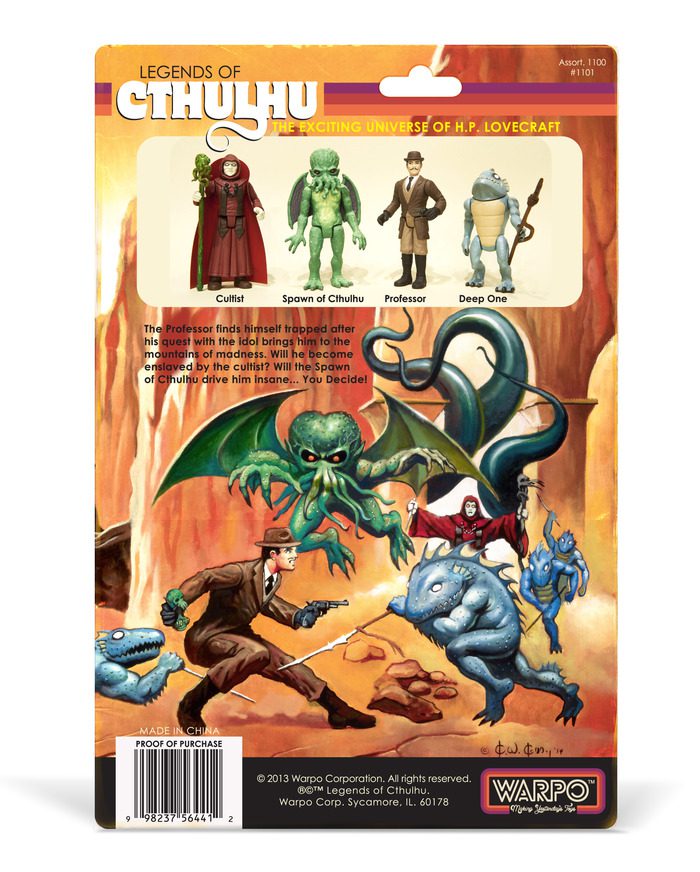 Let's Kickstart This! Legends of Cthulhu Retro Action Figure Toy Line: Only Six Days Left!!!
By Nolan P. Smith
For this edition of Let's Kickstart This!, we focus on another action figure campaign. You won't find these in store: are you ready for the Legends of Cthulhu retro action figures?
Here is a description straight from their Kickstarter page:
Legends of Cthulhu is a 3.75" action figure line based on similar figures of the late 70's and early 80's. This is the first retro action figure line based on the works of H.P. Lovecraft. We've taken great care to design these figures in a way that's true to the time period, with appropriate articulation, awesome accessories and deco consistent of the era.
Of course, the toys have the look and feel of an old Star Wars figure, or maybe even the modern day ReAction figures from Funko. Who wouldn't want their own 'vintage' Cthulhu? The campaign is already past the goal, but if they hit $200,000, they will produce a whopping 12 inch figure of The Great Old One-Cthulhu! Let's help push this to the stretch goal and beyond! Here is their Kickstarter link: https://www.kickstarter.com/projects/warpo/legends-of-cthulhu-retro-action-figure-toy-line