Art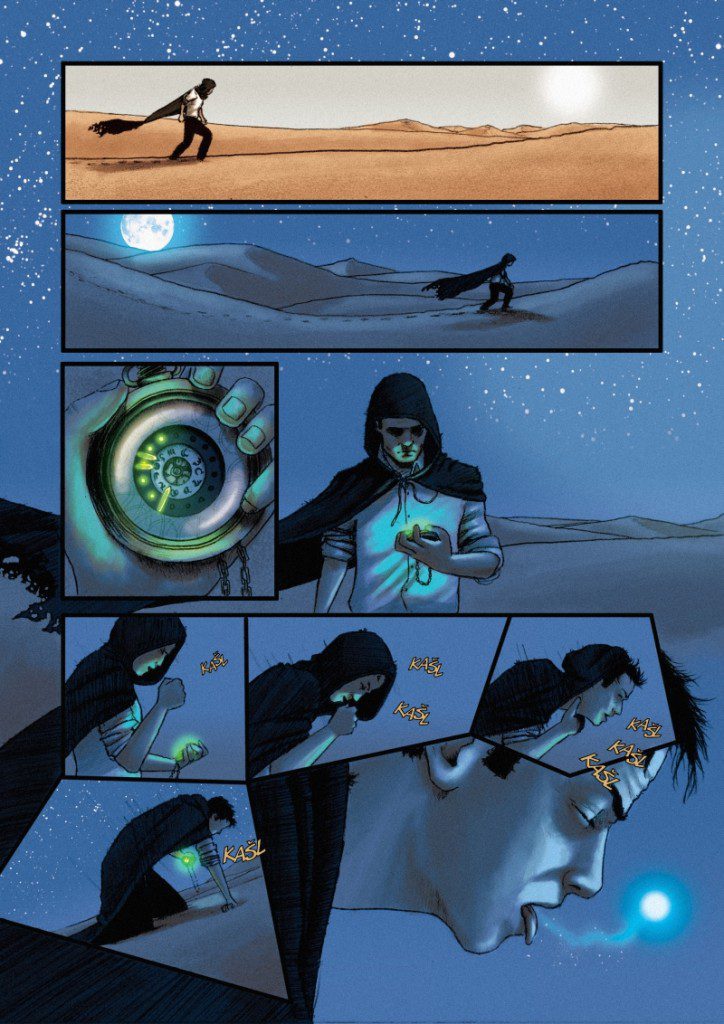 Let's Kickstart This! On the Coast of Dreams by Viktor Šauer and Michael Petrus-FINAL WEEK!!!
By Nolan P. Smith
This project is in the final 7 days! Make sure to check it out and back it, they are so close and this project deserves to be made!!! New stretch goals, new add ons, now is the time!!!
Check it out on Kickstarter at: http://bit.ly/ksonthecoastofdreams.
Dreams are something that so many of us question, examine, and dissect, and with this graphic novel, we get to go into the world of dreams. From Viktor Šauer (story) and Michael Petrus (art), and lettering by experienced font-maker and letterer, Miloš "Mankin" Mičátek, the On the Coast of Dreams is a surreal, haunting tale of a man's journey to save his daughter. Here is more about the project, directly from the source:
This unique narrative tells a story about an ordinary man – the father of a daughter, who is trapped in a coma and her only chance for saving her life is hidden deep inside of the world of dreams. The man, who is called "The Seeker" in the world of dreams, encounters a wide variety of entities and creatures on his journey. These beings go far beyond the borders of our material world in their forms. While some of them try to help him on his way, the others want to destroy him.  So not only does he have to fight with his direct enemies, but also with the enemies like fear or distrust, hidden deep inside himself. And what is more, how should he hold on in moments when everything seems to be hopeless? And the time is running out…
This project needs the support of the comic book community to be a success, so check it out and support this! To me, it looks amazing, and is something I will definitely be backing!