Action Figures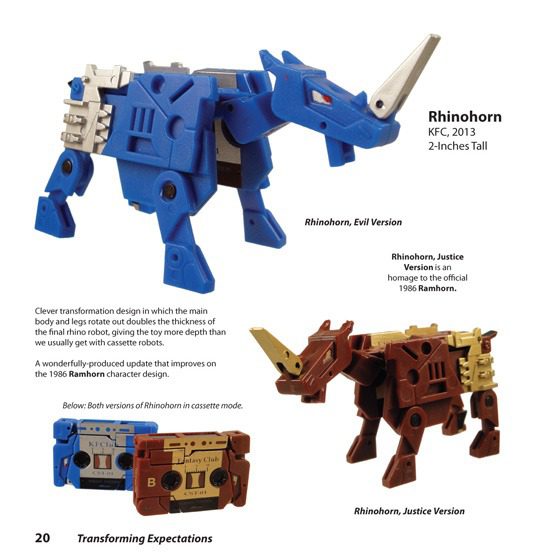 Let's Kickstart This! Transforming Expectations
Who doesn't love a good Transformer?
What about a third party Transformer…
No, I didn't say bootleg. Let me introduce you to Transforming Expectations, a sequel to Transforming Collections: both books document the world of third party Transformers. Third party Transformers are not made by Hasbro, Takara, or any major company. They are made by small companies, that create masterworks when it comes to Transformers. The quality that goes into these works is uncanny, and these books spotlight some of the best.
Here is the description from the Kickstarter page:
Last year I ran a Kickstarter project for Transforming Collections — project page here — a printed introduction to third party Transformers toys and accessories. The final book came in at 80-pages and turned out great . . . but there are always more toys and now it's time for a sequel.
So check it out, and help make this a reality! Check it out here: http://www.kickstarter.com/projects/102137316/transforming-expectations-toy-reference-book