Action Figures
Long Beach Comic Con Impresses, A Fitting Summer Send Off
By Nolan P. Smith
Photos by Jason T. Smith and Nolan P. Smith
The Long Beach Comic Con (LBCC) shined in the Southern California sunlight for a weekend full of comics, cosplay, and good old-fashioned professional wrestling.
Taking place at the Long Beach Convention Center on one of the last weekends of summer, the convention continued to grow as it celebrates its 10 year anniversary. Fans flocked from across California to cosplay as their favorite characters, to meet the artist and writers they love, and to generally have a fantastic time. I have attended this convention numerous times throughout the years, and I have to say, the layout of the exhibit hall gets better every year. A good layout, with a good flow, is key at a convention, and the LBCC has it down to a science.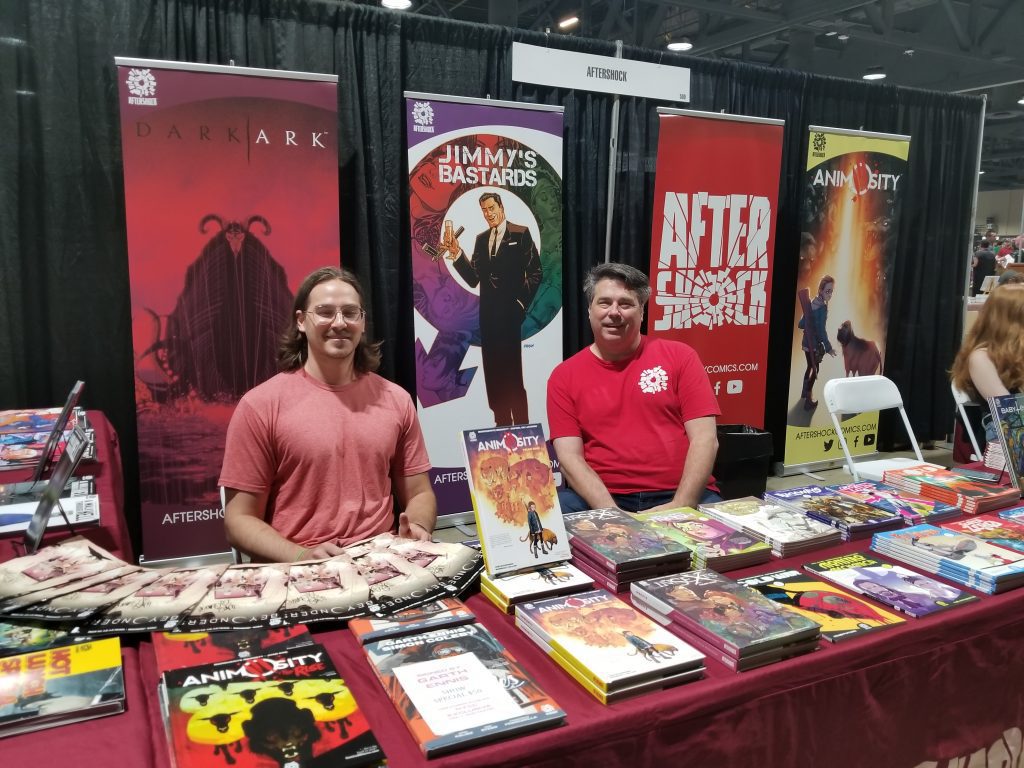 One of the standout aspects of the convention for me has to be the expansion of more comic book publishers on the exhibit hall floor. It was great to be able to meet the publisher of AfterShock Comics, Joe Pruitt, right at the AfterShock Comics booth. Also on hand was the always fantastic Valiant Entertainment, who is poised to become a household name once the Vin Diesel-starring Bloodshot film hits theaters. IDW had a fantastic Rick and Morty exclusive comic, much to the delight of fans. Source Point Press had a number of awesome creators on hand, ready to talk with attendees about their projects and what the future holds.
Cosplay always takes center stage at the conventions, and Long Beach was no exception. There was a notable increase in Spider-Men walking the convention floor, which is perfect timing with the brand new PlayStation 4 game that was just released, featuring the wall-crawler. Group cosplays always made an impact, and a Kim Possible group all looked amazing and were more than happy to pose for some humorous photo opportunities. Speaking of photo opportunities, there was a full-size wrestling ring on the exhibit hall floor, waiting for bell time.
KnokX Pro Wrestling brought the ring and professional wrestlers, which meshes extremely well at a comic book convention. Also on hand is former WWE superstar Rikishi, who is known worldwide for his talent and positivity. With a show that took place Saturday night, Long Beach Comic Con showed that pop culture comes in all forms, from comics and collectibles to the sport of pro wrestling.
A fantastic 10th-anniversary installment, I look forward to the 2019 show and look to see how the convention will up the ante once again. Visit longbeachcomiccon.com for more info and to stay up to date on the latest convention news.