Art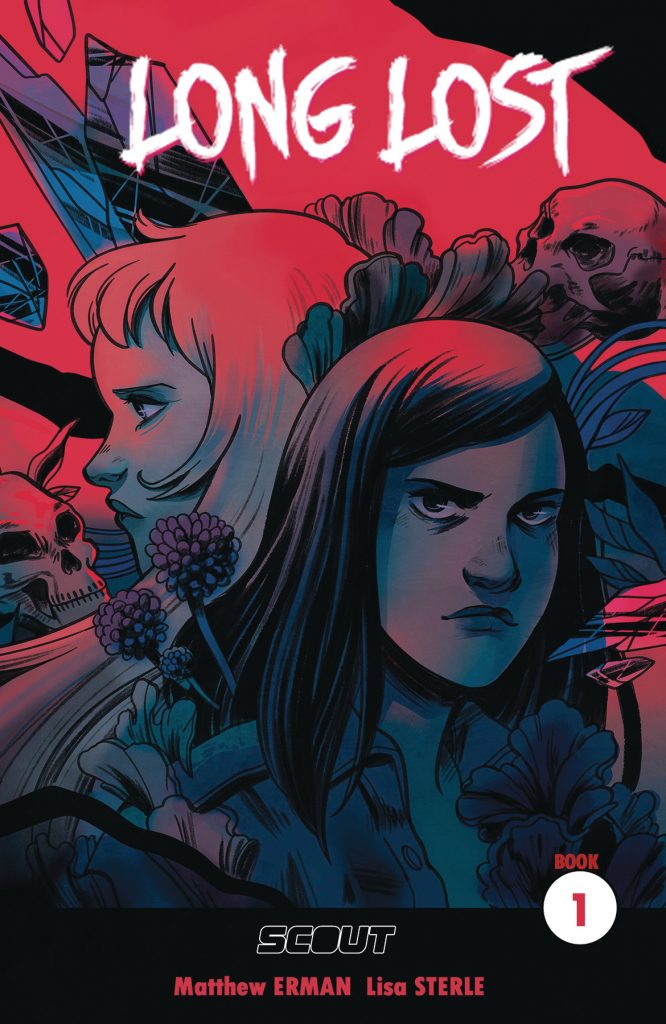 Long Lost Vol 1 Review- You Should Never Go Home
Since seeing the solicit of the first issue of Scout Comics' Long Lost #1, I have been a fan. The horror mystery by writer Matthew Erman and artist Lisa Sterle caught my interest with the cover, but the first issue is what hooked me. Now, with the collection of the first arc, I have to say for fans of horror comics or smart writing, you need to be reading this book.
The story follows Piper, a young woman who is trying to start over in life with her little dog, Pockets. Things start to get weird when her dog goes missing and her sister, Frances, comes out to visit. The sisters come into contact with a mysterious hooded being, one that took Piper's dog and has an invitation for the sisters to a birthday celebration for their mother. A few things are wrong here: their mother is mentally ill and should be in a hospital, and who the heck is this strange person?
The key to this book is the relationship between Piper and Frances. It is clear they don't get along, and their interactions show it. The emotional charge that Erman injects into the script and Sterle brings to life in stark black and white is amazing. We go on a journey with the sisters that keeps getting stranger, with imagery that shocks you and will probably give you nightmares. Going home is hard to do as the saying goes, but in the case of these two young ladies, going home means facing a past that refuses to stay in the past. Mystery, intrigue and a southern sense of horror packs the pages and makes for one heck of a cliffhanger.
I won't go into spoilers; I will just say that this is a mature readers dream. Long Lost has some of the best dialogue I have seen in comics, and the imagery makes the book the total package. From the character designs to the flow of the panels, this book is hard to put down, and when you do, you will wish there was more. Volume 2 has already kicked off, so now is a great way to jump on board. Long Lost is one of the best books of 2018, prove me wrong.
For more information on Long Lost and other Scout Comics titles, head over to www.scoutcomics.com.
Rating: 10 out of 10.