Comics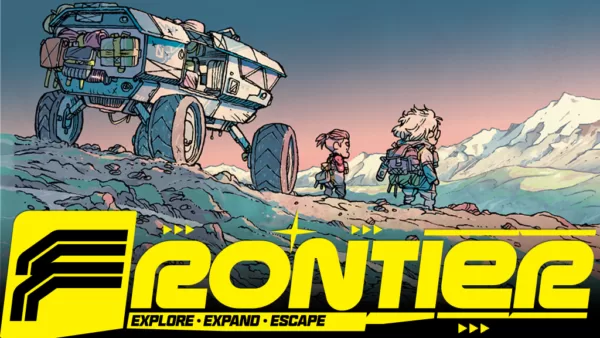 Magnetic Press brings a visually stunning Graphic Novel about Mankind's Foray into Colonizing Space
By Staff Reports
Now live on Kickstarter, graphic novel publisher Magnetic Press is proud to announce the sci-fi adventure, FRONTIER! From celebrated author and designer Guillaume Singelin (PTSD)—best known for his distinct blend of cartoon-ish, manga-styled characters in gritty, detailed environments—this premium 200-page graphic novel is produced by Studio 619 and is the creator's most ambitious project to date.
After 10 years designing and developing the next generation of exo-archaeological probes, scientist Ji-Soo is sidelined from her own project in a buyout by megacorp Energy Solution. Her attitude earns her a string of reassignments that ultimately land her on the Rock Breaker, an asteroid mining colony in orbit around Vespa. There, her first time in space, she discovers just how complex life beyond Earth can be.
"Frontier was born from my love for science fiction, for more than 10 years little astronauts and ships have been dotting my sketchbooks," said creator Guillaume Singelin. "In 2020 I began writing with the idea of ​​bringing freshness to the science fiction genre, whether graphically and in its melancholy but also positive tone. I'm excited that the book is now available to new readers. I hope they find that feeling of adventure, travel and the simplicity of everyday life and human connection—but also a new look at the genre and for others a gateway to new universes."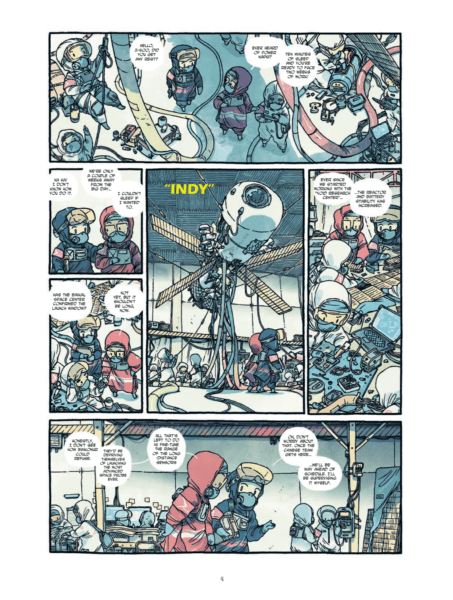 "It's hard not to fall in love with Guillaume's work," said Magnetic Press Publisher, Mike Kennedy. "While the characters might immediately seem 'cute' at first glance, that word quickly falls out of any description once the story takes over and things turn grim. Like the best sci-fi stories out there, Frontier dives head-first into heavy topics such as environmental decay, corporate politics, animal cruelty, displaced refugees, and personal uncertainty. The colorful character designs just makes it a pleasure to digest that heady medicine. And this is a book you'll want to digest time and time again to get all you can out of it."
Frontier is available in three physical formats: a trade paperback edition that will be available in retail stores next year, a premium hardcover edition that will only be available through the campaign and from Magnetic directly, and a deluxe limited-edition slipcase bundle. The bundle will include a numbered bookplate signed by the author, an etched metal "traveler ticket" bookmark, an exclusive 75mm 3D-printed statuette of one of the characters, and a 2" metal currency token. Only 250 bundles will be made available during the campaign. In an effort to proactively reduce the rising cost of shipping these days, backers who pre-register before launch will receive a $2 shipping credit applied to their order in the pledge manager after the campaign.