Animation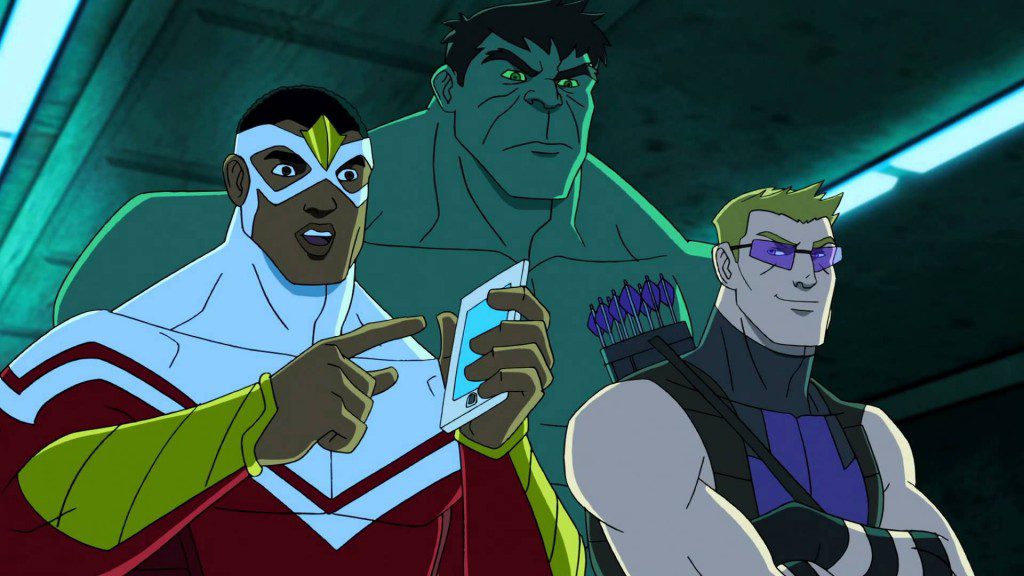 Marvel's Avengers Assemble Comes to Disney XD This Summer, Sneak Peak This Weekend
I have an army… we have a…Falcon…?
The Biggest Heroes. The Biggest Threats. The Biggest Stakes! It's the most anticipated new animated series to launch this year and this July, Marvel's Avengers Assemble reunites Marvel's most iconic Super Heroes — Iron Man, Thor, Captain America, Hulk, Hawkeye, Black Widow & Falcon! Featuring the team that took the world by storm in Marvel's The Avengers, no fan can miss the action-packed adventures of Earth's Mightiest as they must protect the Marvel Universe from the biggest threats they've ever seen — all while working together as a team! The world's most dangerous Super Villains don't stand a chance when the Avengers Assemble!
Don't miss the miss the premiere episode of Marvel's Avengers Assemble SUNDAY, JULY 7 with a special one-hour preview on SUNDAY, MAY 26 (both at 11:00 a.m., ET/PT) inside the Marvel Universe programming block on Disney XD.
[youtube http://www.youtube.com/watch?v=zOg-R5-V15M&w=640&h=360]