Art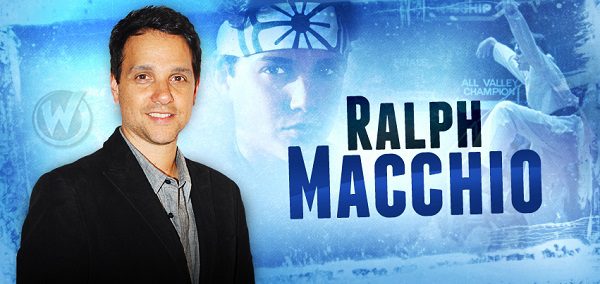 Meet "Karate Kid" Ralph Macchio at Wizard World NYC and Chicago Comic Con
By Staff Reports
Shut up, Daniel-San!
Get ready for more fun than a crane kick to the head as Ralph Macchio is headed to Wizard World! That, and colorist Jeff Balke! Check out the info direct from Wizard World:
Ralph Macchio, known to millions for roles in The Karate Kid, My Cousin Vinny and Crossroads, will make rare appearances at Wizard World Comic Con NYC Experience this Sunday and Wizard World Chicago Comic Con in August in Rosemont, Ill.
Nearly 30 year after "wax on… wax off," "paint the fence" and "sand the floor" became part of the vernacular across the country, Macchio, a Long Island native, will greet fans, sign autographs and pose for photo ops in New York.
He will also be on site August 9-11 at the Donald E. Stephens Convention Center in Rosemont, Ill.
That's two great chances to see this pop culture icon.
GET YOUR COMIC CON NYC EXPERIENCE TICKETS HERE!
GET YOUR CHICAGO COMIC CON TICKETS HERE!
Meet Acclaimed Colorist Jeff Balke At Wizard World Shows In Chicago, Nashville, Austin
Two-time Eagle Award nominated colorist Jeff Balke, who has worked on such titles as "Grimm's Fairy Tales," "Charmed" and "Zombies vs. Cheerleaders," continues his popular run at Wizard World shows in Chicago (Aug. 8-11), Nashville (Oct. 18-20) and Austin (Nov. 22-24).
Balke, whose "Sketch Coloring" is a popular feature at his table, has also designed a series of exclusive works provided just to Wizard World volunteers for several 2013 shows.
Balke has also done numerous books for Zenescope, Stromking Productions, Forgotten Playground and others.
Check him out at these three great Wizard World shows in the coming months.
GET YOUR CHICAGO COMIC CON TICKETS HERE!
GET YOUR NASHVILLE COMIC CON TICKETS HERE!
GET YOUR AUSTIN COMIC CON TICKETS HERE!