Art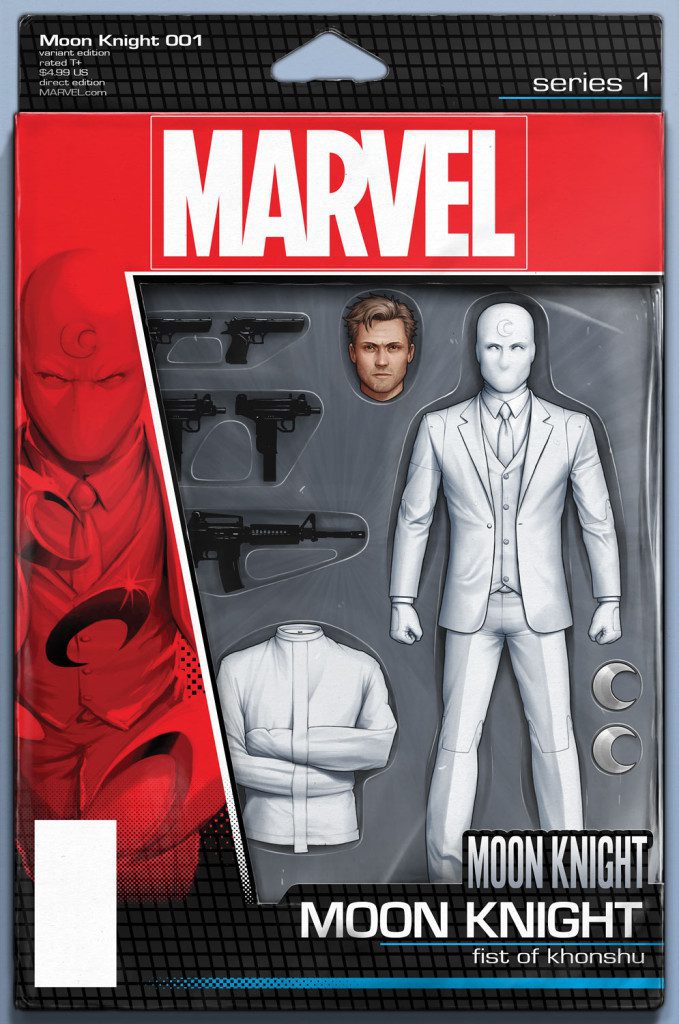 Moon Knight #1 Review
Marvel's Moon Knight fights for his sanity with debut issue
By Nolan P. Smith
Before I start this review, I should let you in on a secret- I have been a fan of Moon Knight for a very long time. Strong Batman comparisons aside, I always loved the design of the character, as well as how off the wall the man under the mask, Marc Spector, is. A dying mercenary who is given a new life by the Egyptian god Khonshu, Moon Knight has went from a Batman-light to his own character, with his own set of problems, both physical and mental.
Writer Jeff Lemire and artist Greg Smallwood bring the latest Moon Knight series to light, and it focuses mainly on the mental anguish of our hero. Trapped in an asylum with the lines of reality blurring at every turn, Spector struggles with his own identity: he thinks he's Moon Knight, but there's a Moon Knight on the news while he is institutionalized. The mind is a fragile thing, and for Spector, it looks like this might be the last straw.
Lemire focuses on the internal struggles of our hero, rather than introduce any external "big bads", all working as a set up for what appears to be an ancient god vs god battle. No real action to be had here, as this is mainly a set up issue for who Moon Knight is, who his supporting cast is, and who Khonshu, the voice in his head and the god that brought him back from death is. Smallwood's artistic style fits this grimy and depressing issue well, and changes from situation to situation.
I do wish we had more action with this first issue, but instead it's all one big lead in to the next issue. A street level hero that dispenses brutal justice, I hope this series lets the hero shine like he should. With this creative team in place, I see big things happening for the underdog hero.
Rating: 8.0 out of 10.
This review was created in conjunction with QBC Toys and More, a local comic book and collectible shop located in Victorville, CA. Featuring new comic books every week, collectibles, action figures, original artwork, and more, QBC has something for the pop culture lover in us all. You can find them on Facebook at https://www.facebook.com/QBCToysandMore/.