Movies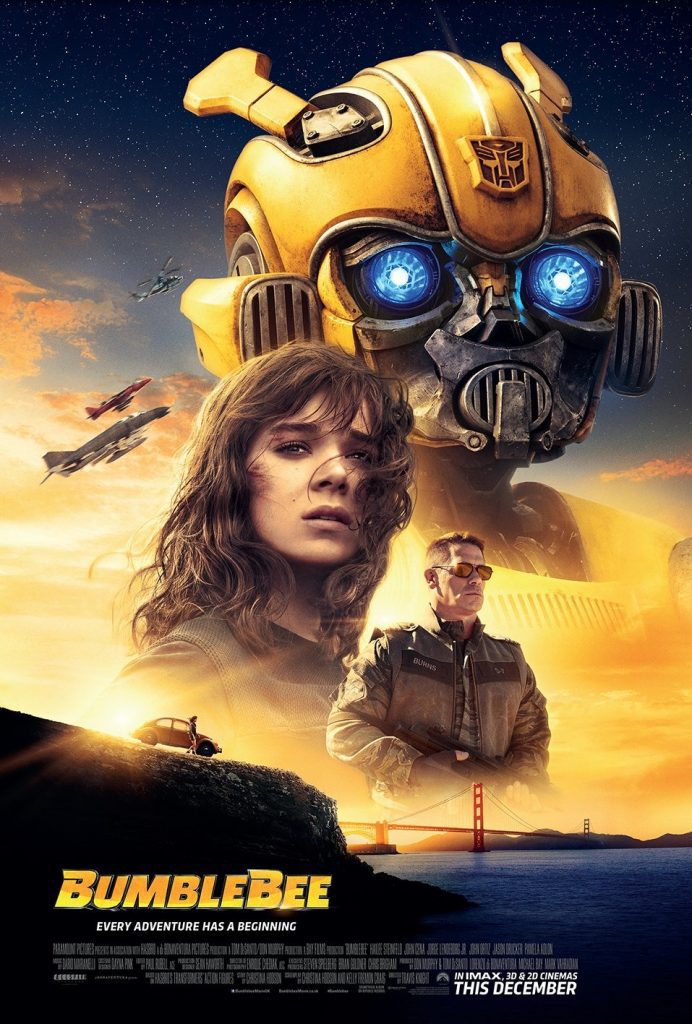 Movie Review: Bumblebee
By Jason T. Smith
The Transformers franchise doesn't have the best reputation when it comes to live action flicks. The critically panned Michael Bay series of films abandoned the heart of the robots in disguise from the days of animated series and comic books and went with a loud, soulless series of films with the Transformers named attached to it. With Bumblebee, we get a prequel before the Bay films happened. Did the film recapture the magic of a long-troubled franchise?
Directed by Travis Knight (Kubo and the Two Strings), right from the start you realize this is not another Bay-Formers film. We get an opening that plays out like a love letter to the cartoon series the cemented the robot's legacy in pop culture. Taking place in 1987, war is raging on Cybertron, leaving the Autobots to flee to other planets to regroup. The young warrior later known as Bumblebee is sent to Earth to create a new Autobot base. But things don't go so well for the young Autobot as the military isn't receptive of this stranger from another planet, led by Agent Burns (John Cena). But the military is the least of the worries as the Deceptions have followed Bumblebee to Earth to finish the job.
Enter Charlie (Hailee Steinfeld), a young woman struggling with the loss of her dad, having the family dynamic change, all while trying to fix up her car, which she and her dad worked on until his untimely death. As fate would have it, Charlie and Bumblebee's paths cross, making for a potent duo, fighting for each other and themselves. With two Deceptions hot on his trail, Bumblebee and Charlie try to stop the imminent threat, all while trying to prevent the drama from worsening in Charlie's life.
The animation and special effects here are amazing, as is the character design. From the outstanding models of the Transformers on Cybertron to Bumblebee and Optimus Prime's Earth designs, it is refreshing to see the robots look more like their source material counterparts. Mostly gone are the Bionicle like designs that Michael Bay used for every robot, replaced with a refreshing new take on the characters. The story is a much smaller scale story, and it works perfectly well. This period piece feels like it is straight out of the eighties, from the soundtrack to the setting of it all.
Like many of us, I was nervous going into this film after Bay left his undeniable mark on the franchise's legacy. But what I got was a fantastic film that rings true to the Transformers and seems to retcon at least of the Michael Bay films that preceded it.  One of my favorite movies of the year and that is coming from a lifelong Transformer fan.
Rating: 10 out of 10.