Action Figures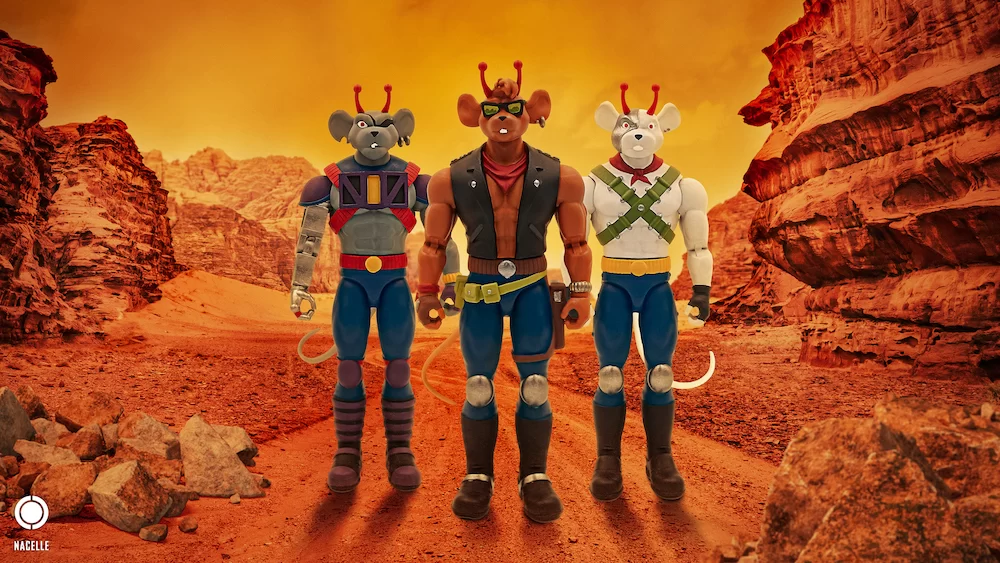 Nacelle Announces Pre-Order for new Biker Mice from Mars Action Figures
By Staff Reports
Nacelle, the company behind the recent revivals of Robo Force, Sectaurs, The Great Garloo and more, is excited to announce their new Biker Mice from Mars figures are now available for preorder at NacelleStore.com.
The action figures will feature sculpts that honor the legacy of the original toys, but with updated articulation, design features and more. The first wave will include 7-inch figures of the three main characters, Throttle, Vinnie, and Modo, and will come in their very own vintage-inspired packaging.
On the planet Mars, there existed a race of anthropomorphic mice who enjoyed motorsports and had a very similar culture and society to that of human beings. Eventually, they were all but wiped out by the Plutarkians, an alien race of obese, foul-smelling, worm-eating, fish-like humanoids who plunder other planets for their natural resources. Three survivors: Throttle, Modo and Vinnie, manage to find a spaceship and escape the Plutarkian takeover, but instead, they soon find themselves crash-landing on Earth in the city of Chicago. Along with a charming female mechanic named Charlene "Charley" Davidson, the Biker Mice must defend Earth and defeat the villainous Plutarkians, in an attempt to finally return to their homeland of Mars.
"The response to our Biker Mice acquisition was so huge that we decided to speed up the line on our schedule to meet the demand," said Nacelle Founder and CEO, Brian Volk-Weiss. "Needless to say, this is gonna be a big one… and not just on Mars!"
In 2022, Nacelle began reviving many beloved vintage toy lines such as Robo Force, Sectaurs, The Great Garloo, and Power Lords, with new action figures that honor the rich history of their predecessors.
For years, Nacelle has been shining a spotlight on pop-culture through innovative, humorous storytelling (The Toys That Made Us, The Movies That Made Us, Behind The Attraction) that focuses on preserving nostalgia and nostalgic brands throughout history.
The resurrection of the Biker Mice from Mars brand is just another step in Nacelle's overall aforementioned mission.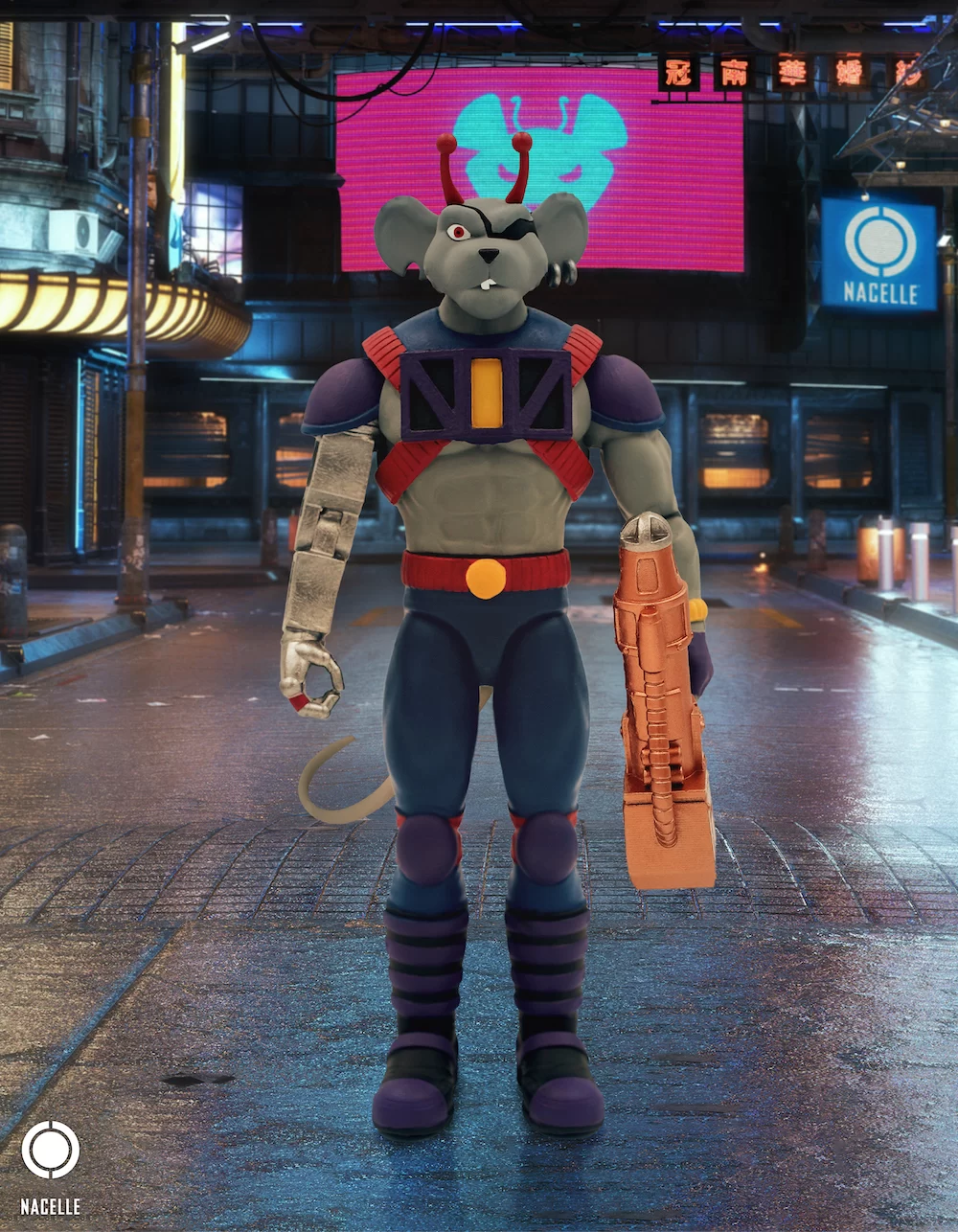 About Nacelle:
Nacelle, founded by Brian Volk-Weiss, is an American diversified media company
headquartered in Los Angeles, California. Established in 2017, they are the leader in
the pop-culture and comedy space through their scripted and unscripted production,
podcasting, publishing, records, distribution, development, management toys, and
consumer product divisions. The company has produced several notable hits, including
Netflix's Emmy award-winning docuseries, Down To Earth with Zac Efron and the
NAACP Image award-nominated Kevin Hart's Guide To Black History, as well as
Netflix's The Movies That Made Us, The Toys That Made Us, Behind The Attraction on
Disney+, Sony's Mad About You, Icons Unearthed on Vice, CW's Discontinued, All The
Way Black for BET+ History's Grant, Amazon's A Toy Store Near You, and History's
Center Seat: 55 Years of Star Trek. Nacelle develops, produces and distributes content
across multiple media platforms including Netflix, Amazon, Disney+, HBO, Discovery,
BET+, A&E Networks, Peacock, Hulu, Vice, Viacom, History, and many more. In 2022,
Nacelle expanded with a consumer products division aimed at reviving beloved toy
properties such as Robo Force, Sectaurs, The Great Garloo and others. The company
is dedicated to showcasing groundbreaking stories and pop-culture history through its
signature documentary filmmaking style, unique hybrid distribution system and a
consistent desire to never stop exploring.