Art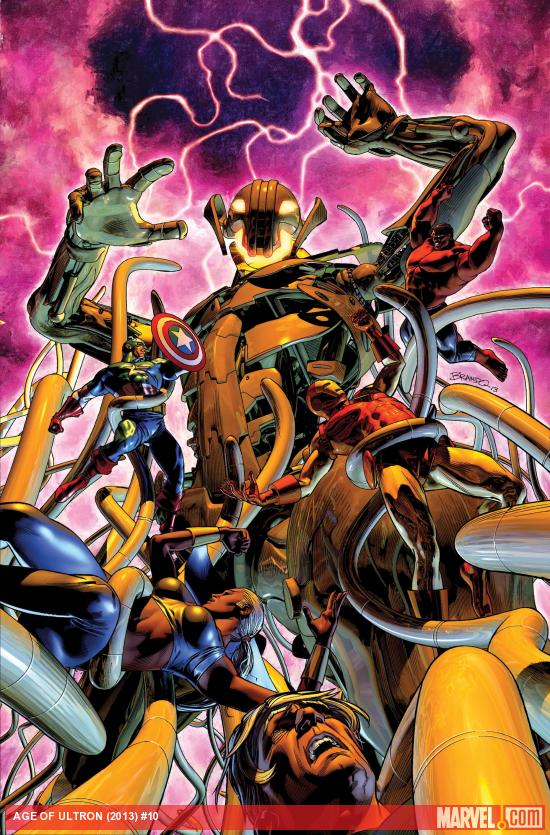 Neil Gaiman's Angela is Coming to the Marvel Universe this June
Angela is coming to the Marvel Universe…wait, what?
Isn't she a Spawn character?
Well, yes and no. There was a legal dispute with Todd McFarlane and Neil Gaiman, as Gaiman co-created the character, along with Medieval Spawn and Cagliostro. Well, Gaiman won the legal battle, and now Angela, the renegade angel, is coming to the Marvel Universe with issue #10 of the miniseries, Age of Ultron.
Though not the surprise ending to the series, Angela is reported to be the comic book equivalent to the after the credit scenes in a movie.
Here is the official word from Marvel:
This summer, acclaimed writer Neil Gaiman makes his return to Marvel—and he won't be alone!
June's AGE OF ULTRON #10 will not only conclude the epic event, but include a special epilogue written by Brian Michael Bendis with art by the legendary Joe Quesada bringing Gaiman's original creation Angela into the Marvel Universe. Sporting a new Quesada-designed look, Angela will have an immediate impact that carries over into GUARDIANS OF THE GALAXY #5 in July, written by Bendis and Gaiman.

A celebrated author of novels, films, and comic books, Gaiman has received numerous prestigious honors, including the Hugo, Nebula and Bram Stoker awards as well as the Newbery and Carnegie Medals. This marks his first work for Marvel in six years.

But how does Angela arrive in the Marvel Universe? What will be the end result of Ultron's rule? You must read AGE OF ULTRON #10 this June to find out!

For more, visit the New York Times.