Comics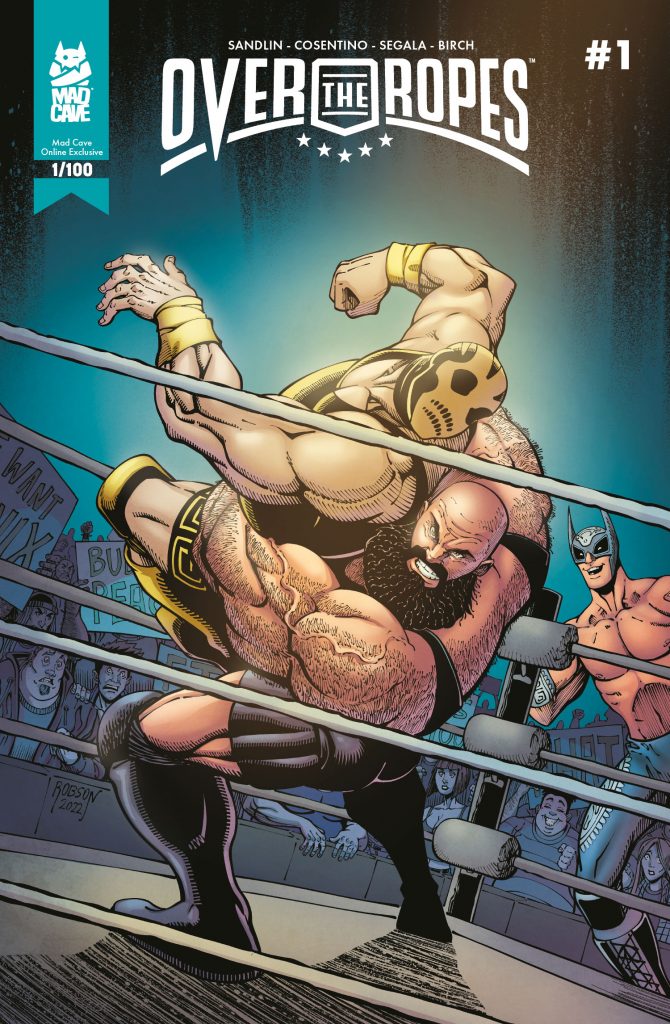 Over The Ropes Continues with Broken Kayfabe
By Staff Reports
The gloves come off this summer as Mad Cave Studios continues its beloved high-action wrestling series; Over the Ropes, as a digital exclusive.
"Over the Ropes Vol. 1 was about beginnings and a climb to the top for the main character, Phoenix." Author Jay Sandlin shares. "In Vol 2, Phoenix sits at the peak of the wrestling business. Will he thrive as the champ or become just another wrestling tragedy?"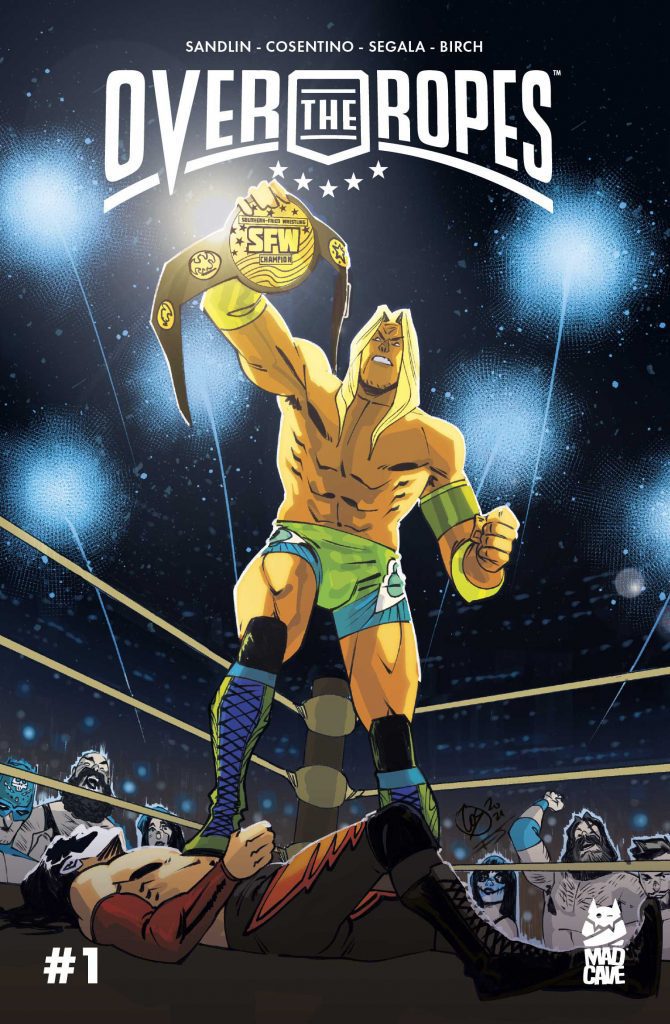 For fans of the physical formats, the trade paperback is included with your subscription! When you subscribe to a series through Mad cave's website, you'll receive all the digital issues monthly, and at the end of the run have the full volume in your hands.
Limited to a print run of 100, Will Robson kicks Over the Ropes off with a bang with this Mad Cave Exclusive. If you're quick, the first 50 readers to subscribe to Over the Ropes: Broken Kayfabe will receive this variant with their series subscription!
Welcome to volume two of Over the Ropes, the 1990's pro-wrestling series. SFW's hit TV show, Explode, takes the wrestling world by storm with champion, Phoenix, scoring big ratings while his girlfriend, Courtney, learns the ropes as new wrestler, Scorch. The gloves come off when a rival promotion led by Jason's estranged father, Buddy Peacock, invades Explode. When Courtney's injured, Jason must choose between family and fame in a bout with permanent stipulations. When the final bell rings, it'll be Phoenix vs. Peacock– father vs. son, in a main event crowning a unified champion. Will Phoenix rise again or lose it all in a puff of smoke?
Writer, Jay Sandlin (He/Him)
Born in Florence, AL, Jay is a lifelong wrestling fan and was thrilled when Over the Ropes V1 became his first comic series to be released. Jay is also the author of World Class from young adult imprint, Maverick.
Penciler, Antonino Cosentino (He/Him)
Born in Termini Imerese in 1992. Lives in Palermo and goes to Comic school in Palermo, he founded an artist collective, Ehm Autoproduzioni in 2014. Comic book artist for Ed. Inkiostro, Leviathan Labs 133art, Subsume, StrangerComics, Mad Cave Studios, Comics Experience. Among his recent works are: Strongohold (133art), Over The Ropes (Mad Cave Studios), Madala (Ehm Autoproduzioni), Flowers for Henry (Comics Experience).
"The first issue was full of action and twists, but you haven't seen the rest yet! We can't wait to give you lots of other blows and fun!" – Penciler, Antonino Cosentino

Colorist, Francesco Segala (He/Him)
Born 1990. Lives in Rome and works at Studio Panopticon. Colorist for editors such as Editions Glenat, Darkhorse, Image comics, Boom! Studios, Editions Paquet, among his recent work are Firefly, Magic: the gathering, House of Slaughter (Boom! Studios), Prima spatia (Glenat), Qui a cassé Enigma (Nouveau Monde), Stranger Things (Darkhorse)
"First season was a blast for all of us, can't wait to show you what we cooked for season 2. More fun, more blast, more power, more badass splash pages,more everything!" – Colorist, Francesco Segala
Over The Ropes: Broken Kayfabe #1 will be available on the Mad Cave site and wherever else you read your digital comics on June 29, 2022. The printed #1s will be exclusively on the Mad Cave site.
Mad Cave Studios is a comic book and graphic novel publisher founded by Mark London in 2014 driven by madness and committed to quality. For additional information, visit madcavestudios.com.