Video Games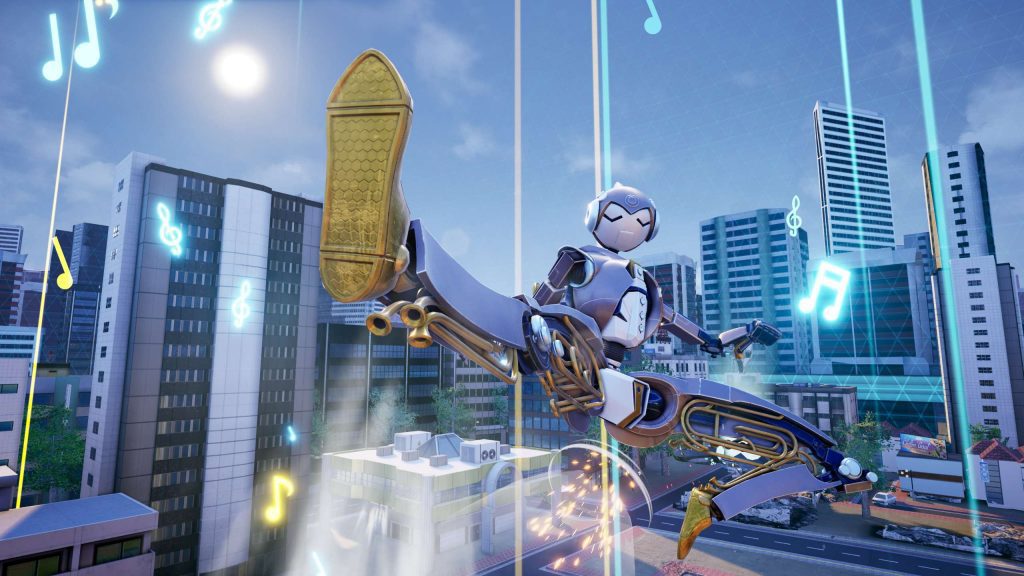 Override: Mech City Brawl Reveals Brand New Mech!
By Staff Reports
New year, new me-ch. Override: Mech City Brawl today unleashes a brand new mech on its community. Say hello to Maestro – the musical mayhem-inducer!
Maestro joins the Override roster today! Available for free as part of Override's Super Charged Mega Edition or for $3.99 on his own, he conducts absolute mayhem on the battlefield, summoning musical notes that dance around him and unleash various effects, from overheating other mechs to slowing their movement to a crawl. Ready to unleash your Ultimate? Get ready to call in the symphony!
Override: Mech City Brawl is available now on PS4, Xbox One and PC retailing at $39.99 USD for the Super Charged Mega Edition and $29.99 USD for the digital-only Standard Edition. The Super Charged Mega Edition is available in both retail stores and digitally.
Join in the conversation on the official Override channels to learn more:
Game Features
Explosive Battles. Take control of a gigantic mech and lay waste to entire cities as you fight other massive opponents.
Supercharged Mechs. Pilot 12 outrageous mechs of epic, skyscraper-sized proportions, each with diverse fighting styles and unique skills.
Real-World Locations. Destroy 3D arenas modeled after actual cities and countries, including Tokyo, Egypt, San Francisco, and Mexico.
Multiple Game Modes. Challenge other players in local and online Versus & Co-Op modes and experience Override's story in a single-player campaign.
Party Co-Op. Gather 2 to 4 friends to engage in party co-op where each player is responsible for one part of a towering mech!
The Garage. Customize your mechs in the Garage, changing their accessories and skins to create your own unique style.