Movies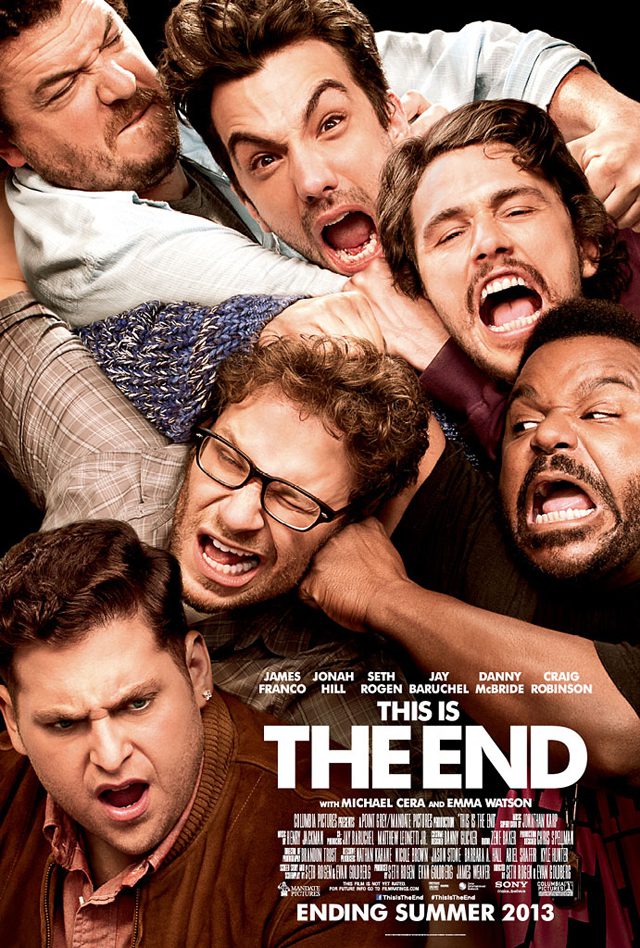 Pastrami Flick Review: This is the End
By Nolan P. Smith-Pastrami Nation
(Victorville)— Seth Rogen has brought the world some of the best in rated-R comedies. Superbad, Pineapple Express: they are among some of the best comedies to hit theaters in years. Rogen and his usual suspects have brought about laughs for years. This time, they bring about the end of the world playing the toughest roles they have ever encountered: themselves.
This is the End is the latest from Rogen, where he co-writes and co-directs. Rogen plays himself, as he and his long time friend Jay Baruchel are among a group of Hollywood funny people partying it up until the end of the world strikes. With Rogen, Baruchel, James Franco, Craig Robinson, and Danny McBride holed up in Franco's mansion; they try to devise a way to stay alive in the midst of death.
Guest stars are jam packed into this film. Michael Cera, Emma Watson, Christopher Mintz-Plasse, Rihanna and many more grace the screen, even if just for a second. But's its Rogen being Rogen and James Franco playing a version of himself that really shines. These two showed the world how funny they can be in Pineapple Express, and it continues on here in grand fashion.
The film brings about the raunchy humor you would expect from Rogen, and then some. I would say this comedy earns its R rating twice over, so be weary if thinking of taking the kids out. Put that aside, and you get a hilarious, danger filled, surprise at every turn flick that will make sure you leave with a smile on your face. If you are looking for an over the top comedy, then you have found it with This is the End.