Action Figures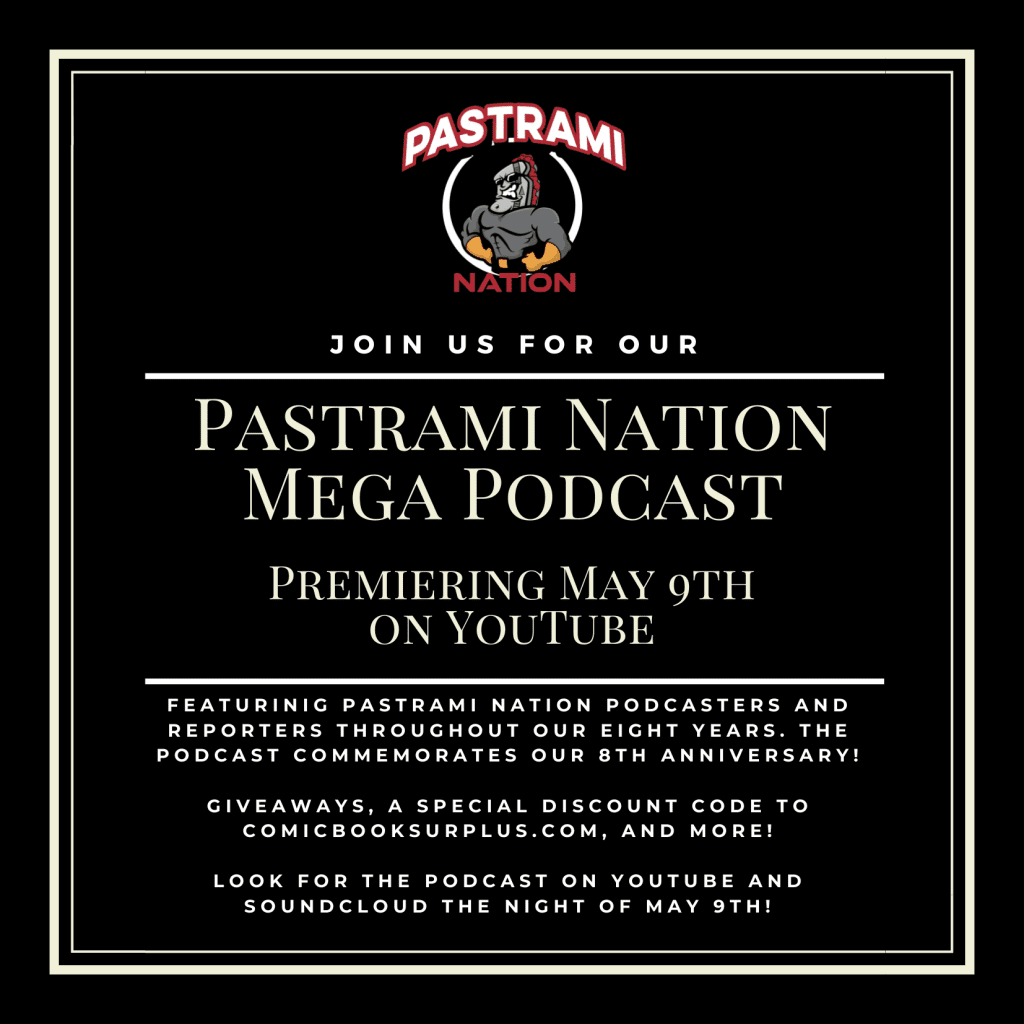 Pastrami Nation Mega Podcast Set for May 9th- Celebrate and Win!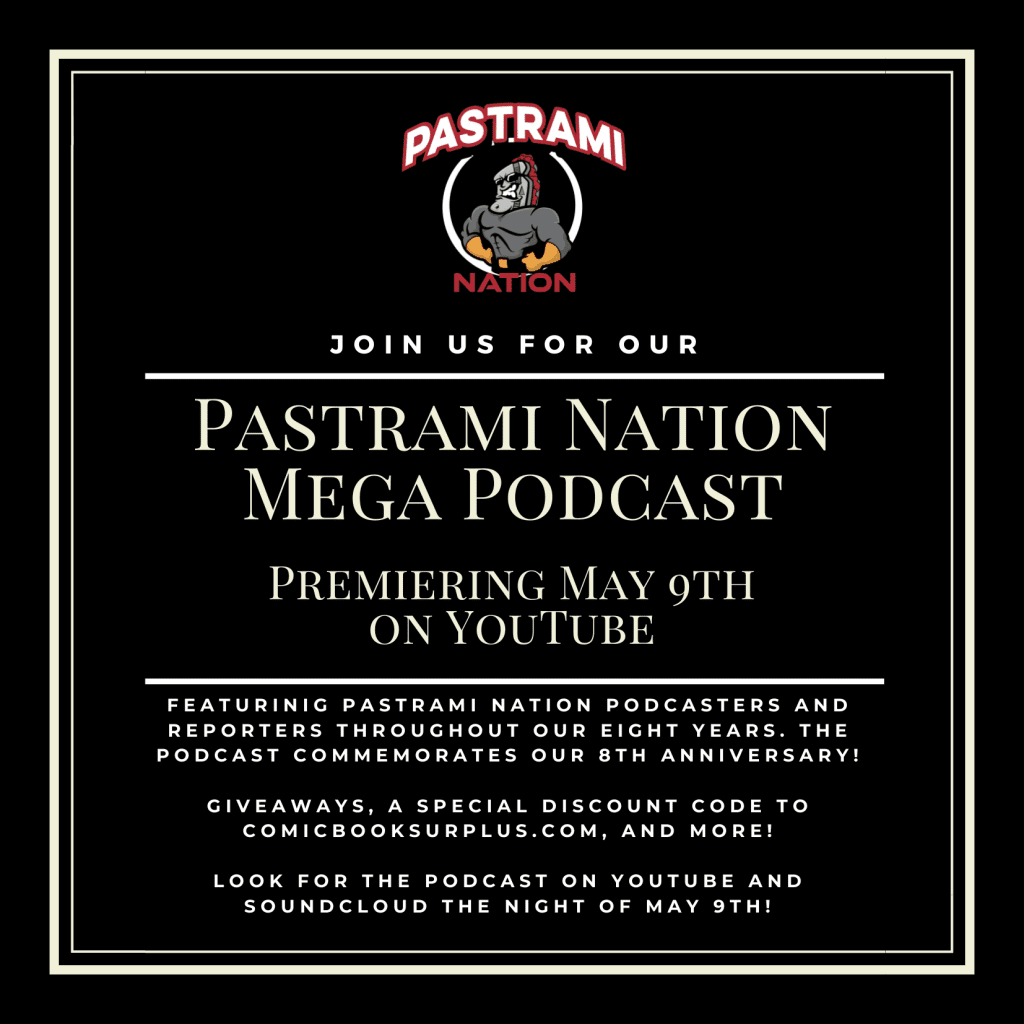 By Nolan P. Smith
Editor
On May 9th, we will hold the largest podcast we have ever had, with Pastrami Nation podcasters from throughout our eight year history joining us for our Mega Podcast!!!
The podcast will be recorded and uploaded to YouTube and SoundCloud on the night of May 9th, with giveaways running until May 13th! Join us as we reflect on our history and tackle two big topics, perfect for our Mega Podcast!!!
Follow us on social media to see some of the prizes that will be given away and look for the video Saturday night!
Thank you all for eight years of support!!!