Art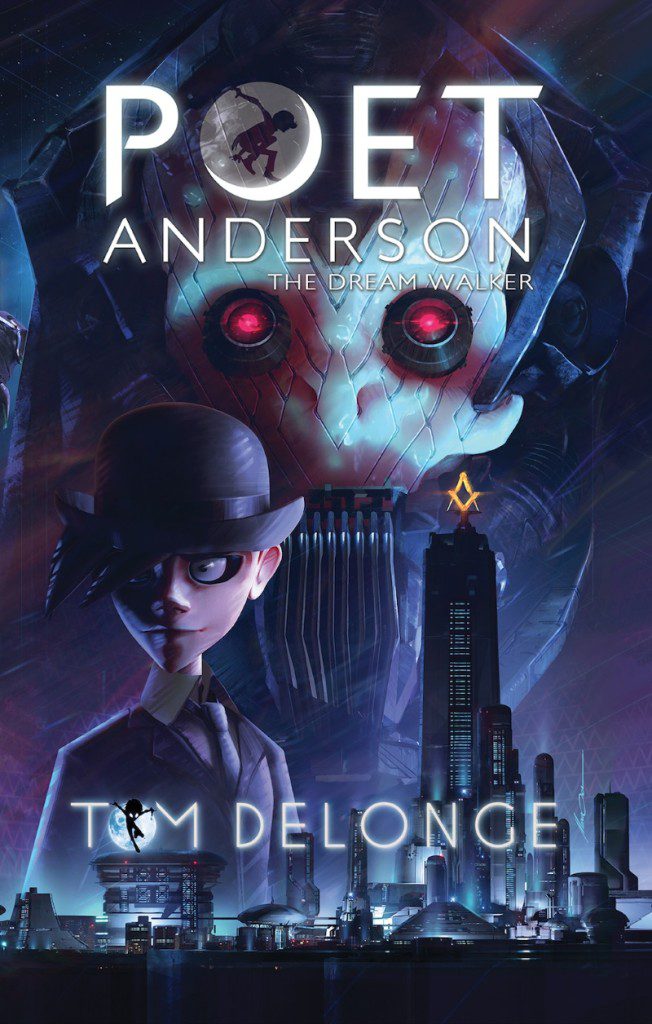 Poet Anderson- The Dream Walker Review: Walking the Line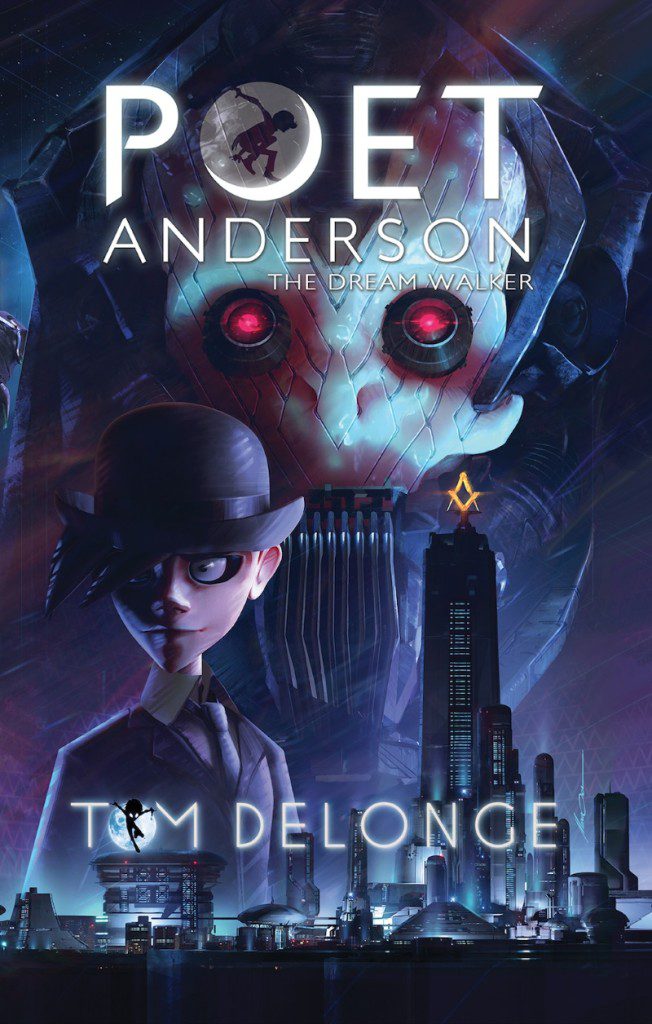 Review by Nolan P. Smith
(Victor Valley)– The line between our world and the that of dreams is so small, yet so far apart. What we do in our dreams shouldn't affect our awake self, right? Or maybe the dream world is full of corruption and evil much like our world- enter Poet Anderson: The Dream Walker.
Created by Tom DeLonge (of Blink-182 fame), Poet Anderson began life as a short animated film, and became a full fledged novel and comic book series from Magnetic Press. This hardcover collection contains the three issue comic book series, written by DeLonge and Ben Kull with striking artwork by Djet, but that's not all. The book also serves as an art book, featuring art, concept designs, and interviews from the animated short and upcoming feature film. Plus the hardcover comes with a soundtrack by DeLonge's band, Angels and Airwaves.
The comic book follows the story of brothers Jonas and Alan, who come in contact with the dream world- a world unlike anything they have ever seen. Only lucid dreamers can reach this world, which it seems the brothers Anderson are. They see a dream world full of sci-fi elements, beautiful allies that only exist in their dreams, and terrors out to hunt them down. But the dream world isn't too far away from the real world, as the brothers start seeing the danger found in this other universe are making themselves known on Earth.
DeLonge and Kull have created an awesome experience here. This is more than just a collection of the comic mini-series, this is a representation of the beginning of an exciting sci-fi franchise, filled with unique character, amazing designs and an ending that leaves the reader hoping the series continues on. Djet shows off a style that looks so fluid, so slick, it looks like the art could leap right off an animated film itself. My only gripe is that we only get three issues here, but the art book aspect does looking amazing as well. Poet Anderson- The Dream Walker is a great introduction into DeLonge's world- from sequential art, a look at the animation process, and even on a musical level- this is art on all fronts.
Rating: 4 out of 5.
This review was created in conjunction with QBC Toys and More, a local comic book and collectible shop located in Victorville, CA. Featuring new comic books every week, collectibles, action figures, original artwork, and more, QBC has something for the pop culture lover in us all. You can find them on Facebook at https://www.facebook.com/QBCToysandMore/.