Art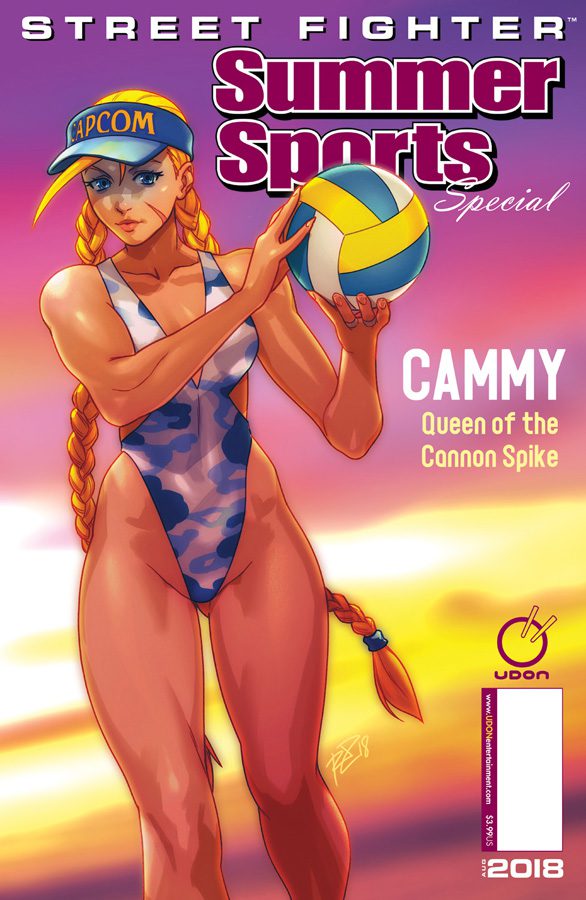 Pre-order Street Fighter Summer Sports Special #1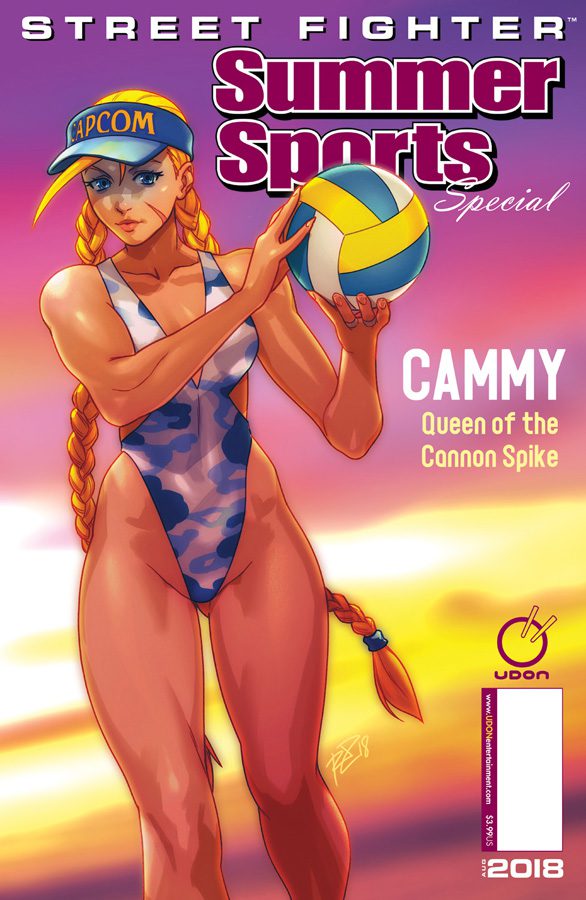 By Staff Reports
The Street Fighter: Summer Sports Special features three standard covers by artist, Rob "Robaato" Porter, respectively showcasing Street Fighter headliners Chun-Li, Cammy, and newcomer Menat. Also available for the issue is a blank sketch cover, and a retailer incentive cover by Jeffrey "Chamba" Cruz which homages a classic comic cover from the 1960's.
UDON is also offering an exclusive cover through our online partner FocusAttack.com. This special Chun-Li "Album" cover was also illustrated by Rob Porter. This exclusive cover is available for pre-order now on Focus Attack's UDON pre-order page: https://www.focusattack.com/available-for-pre-order/udon-entertainment/
About the issue:
Volleyball! Basketball! Surfing! Swimming! The lovely ladies of Street Fighter are back for a new summer sports-themed pin-up special! Veteran World Warriors like Chun-li, Cammy, Rainbow Mika, and Sakura welcome newcomers Menat, Kolin and more!
The Street Fighter: Summer Sports Special #1 hits stores everywhere on August 2018. The special will also be made available digitally via ComiXology. Visit the UDON blog to see all the available cover images for this issue: www.udonentertainment.com 
STREET FIGHTER: SUMMER SPORTS SPECIAL #1
DETAILS: 32pp, Full Color, pin-ups
MSRP: $3.99/$4.99 (blank sketch cover)
PUBLICATION STATUS: Available August 2018
DIAMOND ORDER CODES:
JUN182164 STREET FIGHTER SUMMER SPORTS SPECIAL #1 CVR A CHUN LI
JUN182165 STREET FIGHTER SUMMER SPORTS SPECIAL #1 CVR B CAMMY
JUN182166 STREET FIGHTER SUMMER SPORTS SPECIAL #1 CVR C MENAT
JUN182167 STREET FIGHTER SUMMER SPORTS SPECIAL #1 CVR D BLANK SKETCH
JUN182168 STREET FIGHTER SUMMER SPORTS SPECIAL #1 RETAILER HOMAGE
ABOUT UDON ENTERTAINMENT
UDON Entertainment is a publisher of original and translated art books, graphic novels, and manga. The publisher's best-known projects are those based on popular video game franchises, including Street Fighter, Okami, Mega Man, Dark Souls, Persona, Bayonetta, Valkyria Chronicles, Sonic the Hedgehog, and many more. UDON also publishes books based on top anime properties including Neon Genesis Evangelion, Gurren Lagann, and Robotech.
UDON's creative services division is dedicated to providing high-quality artwork to the entertainment industry, in the form of sequential art, character designs, packaging artwork, style guides, illustration, and graphic design. It's clients include Marvel Comics, DC Comics, Capcom, Nintendo, Disney, Legendary Pictures, Warner Brothers, Mattel, Hasbro, and many other partners in the fields of film, television, comic books, toys, and video games.
Follow us online:
Facebook:https://www.facebook.com/udonentertainment/
Twitter:https://twitter.com/UdonEnt
Web: http://www.udonentertainment.com
Instagram:https://www.instagram.com/udonent/