Comics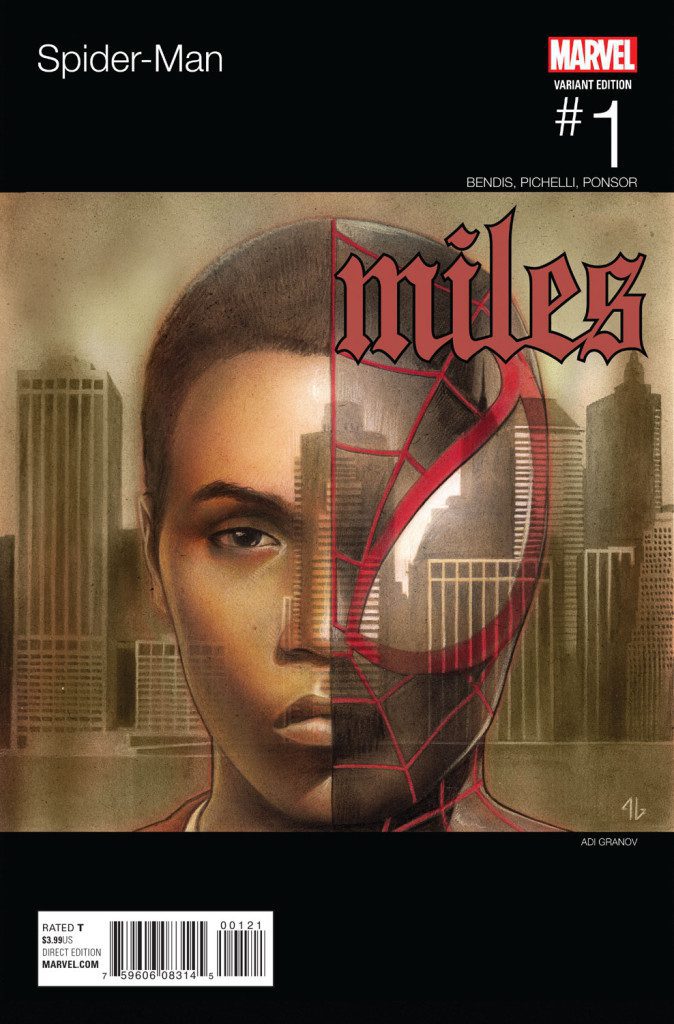 Preview: SPIDER-MAN #1 Swings Into Comic Shops This Wednesday
By Staff Reports
This Wednesday, Miles Morales comes to the Marvel Universe, and he's here to stay! But before SPIDER-MAN #1 comes to comic shops everywhere and digital devices, Marvel is pleased to present your new look inside the highly anticipated first issue! Strap in as Miles Morales co-creators Brian Michael Bendis and Sara Pichelli present the next chapter in the young hero's life!
"Writing Spider-Man is truly a responsibility. It's not just a gig," says writer Brian Michael Bendis, speaking with Entertainment Weekly. "It is something that profoundly affects people. One of the great joys of my life on levels I never thought would happen are people's responses to this book and to this character."
Sure, he's been doing the superhero thing for a while now, but following the events of Secret Wars, Miles finds himself a full-fledged resident of the Marvel Universe. Swinging alongside Captain America, Thor and Iron Man as a member of the Avengers and patrolling the Big Apple's rooftops as NYC's own Spider-Man! But it's not all fun and games. A lot has transpired in the eight months since Secret Wars and an entire new universe awaits – friend and foe alike. Is he ready to face the new Marvel Universe? Better yet – is the Marvel Universe ready for Miles Morales? Find out this Wednesday in SPIDER-MAN #1!
SPIDER-MAN #1 (DEC150723)
Written by BRIAN MICHAEL BENDIS
Art & Cover by SARA PICHELLI
Hip-Hop Variant by ADI GRANOV (DEC150724)
Variant Covers by MICHAEL CHO (DEC150725),
SKOTTIE YOUNG (DEC150726), and MARK BAGLEY (DEC150727)
Blank Variant Also Available
On-Sale – 2/03/16
To find a comic shop near you, visit www.comicshoplocator.com or call 1-888-comicbook.
About Marvel: Marvel Entertainment, LLC, a wholly-owned subsidiary of The Walt Disney Company, is one of the world's most prominent character-based entertainment companies, built on a proven library of more than 8,000 characters featured in a variety of media over seventy years. Marvel utilizes its character franchises in entertainment, licensing and publishing. For more information visit www.marvel.com © MARVEL 2016