Comics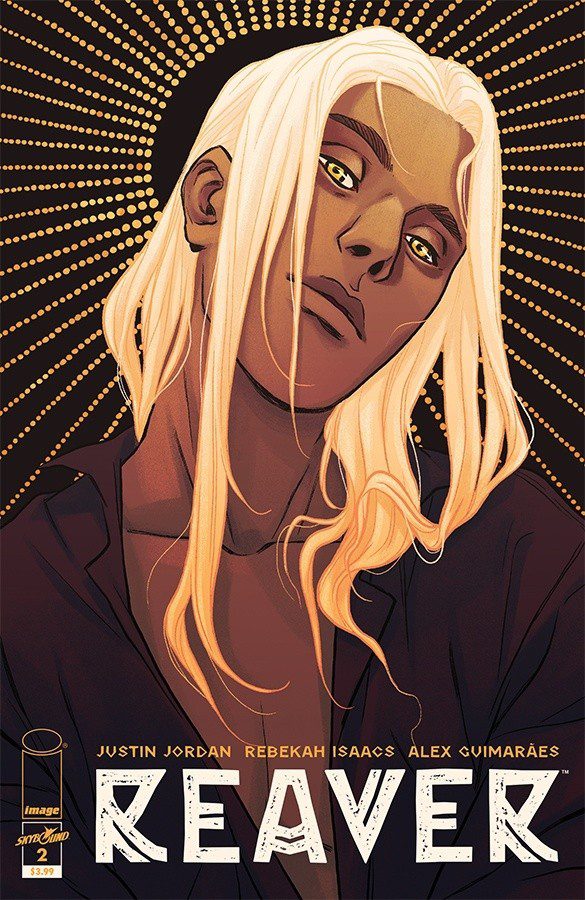 Reaver #2 Review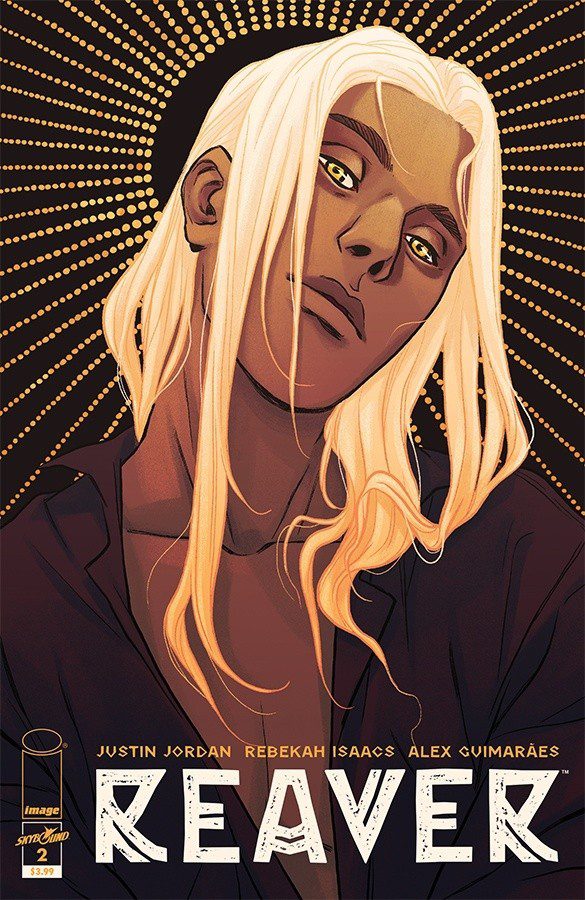 By Kevin Hoskinson
It's the Suicide Squad meets Dungeons & Dragons in the new series Reaver, and issue #2 takes them further on their journey to the Anvil, facing new and unexpected dangers.
In issue #1, a ragtag team of dangerous criminals are enlisted to go on a mission to the Anvil, the center of Madaras. In the Anvil, the Escalene army growing stronger by sacrificing imperial soldiers to strengthen their intuition abilities, which keeps them one step ahead in battle. The plan is to send these criminals into the Anvil and stop the slaughter, fulfilling their duty to the Imperial army.
The second issue in the series starts their real journey. After making a staged escape, they are in the wilds of Madaras. This leads them through Rael territory, home to the nations of skin eaters. It becomes a fight for survival, as five of them are determined to fight for their survival. One of them, though, is keeping a secret and has an agenda of their own.
The second issue of Reaver is filled with suspense and action from beginning to end. As the story progresses, the threat grows and continues to escalate. With each panel, there is a sense of dread, a sense that anything can happen at any time. Writer Justin Jordan infuses every part of the story with tension, while also allowing for character development and a real mystery to build. The ensemble cast of characters all get their time to shine, and the relationships are being established as the action unfolds. The dialogue is well written, modern, and expletive-filled. And it's great. It's as if Tarantino wrote a fantasy story. If he did, this would be it.
The artwork by Rebekah Isaacs and Alex Guimaraes brings the world of Madaras to life. As writer Justin Jordan says in his notes at the end of the book, his vision of Madaras wasn't a typical fantasy setting. When most people think of fantasy, it's based on a vaguely European world. He wanted a more American Frontier feel to the story, and the artists nail that feeling. You understand what they are going for, and the open snow-covered terrain reminds me of "The Hateful Eight" by Tarantino. Yes, I know, a lot of Tarantino comparisons here, and that's not a bad thing.
Reaver is an exciting new series from Image Skybound comics. It's filled with adventure, tension, and great characters. Writer Justin Jordan has said previously that each issue will take on a different genre, and I look forward to seeing where they are going to go next. Definitely check it out.
Rating: 8.0 out of 10
Kevin Hoskinson is a writer with a deep-seeded love for movies, comic books, television and the paranormal. From humble beginnings working the box office at his local movie theater, he's worked his way to becoming a humble family man and professional bug exterminator. Growing up, he wanted to become an astronaut, a Ghostbuster, a dinosaur, and a Disney animator before he found his passion for writing as a teen. He studied film at Los Angeles Valley College with an emphasis on screenwriting and film criticism. He currently lives in Portland, Oregon with his wife and two kids. You can follow him on Facebook, Twitter @Kevin_Hoskinson, and Instagram @kevinhoskinson.