Video Games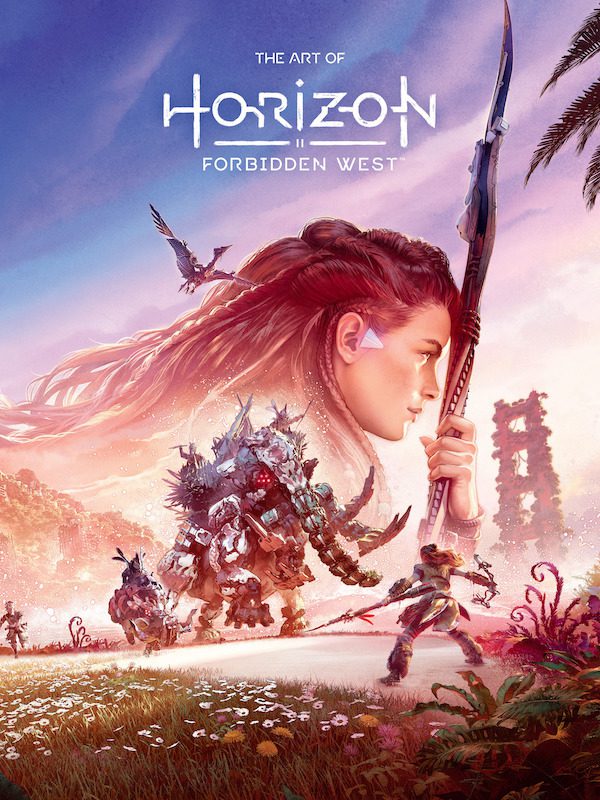 RETURN TO HORIZON IN 'THE ART OF HORIZON FORBIDDEN WEST' BY DARK HORSE BOOKS
By Staff Reports
Journey deep into the world of Horizon through The Art of Horizon Forbidden West. This dynamic, full-color hardcover features concept art and creator commentary chronicling the development of the latest adventure in the epic Horizon saga.
When a deadly red blight threatens life on a post-apocalyptic Earth, machine hunter Aloy must tackle new dangers in the mysterious frontier of the Forbidden West in order to save her world. The highly anticipated sequel to Horizon Zero Dawn has arrived, and with it, all-new vibrant landscapes, jaw-dropping machines, and thrilling secrets to discover.
Follow Aloy on her next adventure with this stunning chronicle created by Dark Horse Books in association with Guerrilla! The Art of Horizon Forbidden West uncovers the mysteries of our lost civilization and the lush new world that has grown from the ashes with more than 200 pages of behind-the-scenes artwork and intimate developer commentary, collected in a beautifully designed hardcover volume.
The Art of Horizon Forbidden West hardcover will be in bookstores October 18th, 2022 and comic stores October 19th, 2022. It is available for pre-order on Amazon, Barnes & Noble, and at your local comic shop and bookstore for $49.99.